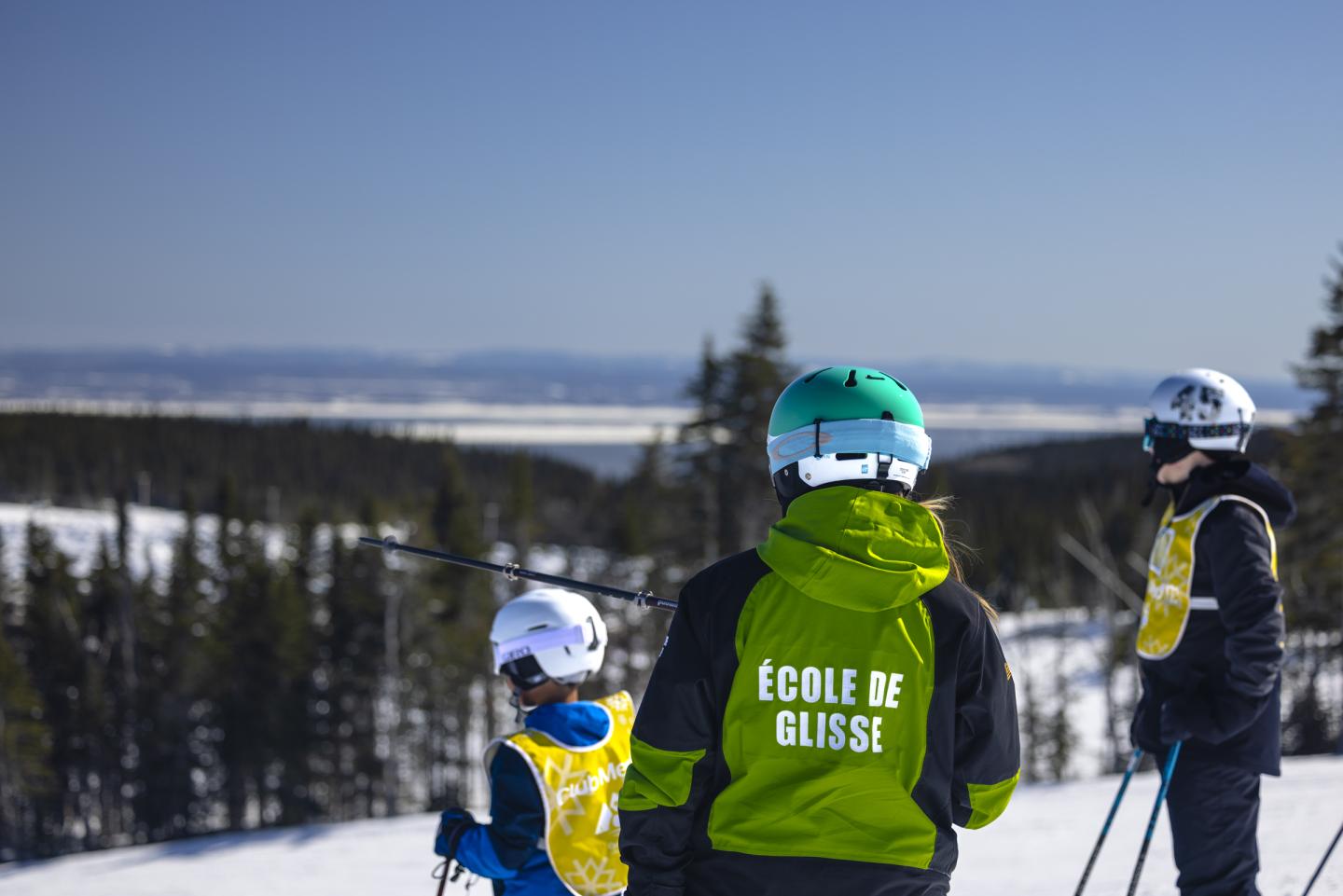 My mountain has higher vertical drop than yours.
Approved by Le Massif de Charlevoix employees and guests since 1972.
Become a ski instructor at Le Massif de Charlevoix this winter. A unique experience awaits you.
Apply now
The Club Med experience is
Levels 1, 2 and 3 paid by the employer;

Stable hours up to 5 days a week;

6 hrs/day for full time employees;

Employee housing available;

Competitive salaries;

International clientele of all skill levels;

First tracks in the morning;

Club Med meals included* and more.
Benefits of working at Le Massif
A ski school that offers financial stability
Levels 1, 2 and 3 paid by the employer
Competitive salaries for each level 
Recognition program according to levels 
Club Med meals included*.
Tips and invitation to the 5 to 7 with Club Med guests *
25% discount at the boutique
Possibility of first tracks on the ski trails every morning 
Season pass (individual or family) from the first day of work *
At Le Massif it's working with the feeling of being on vacation.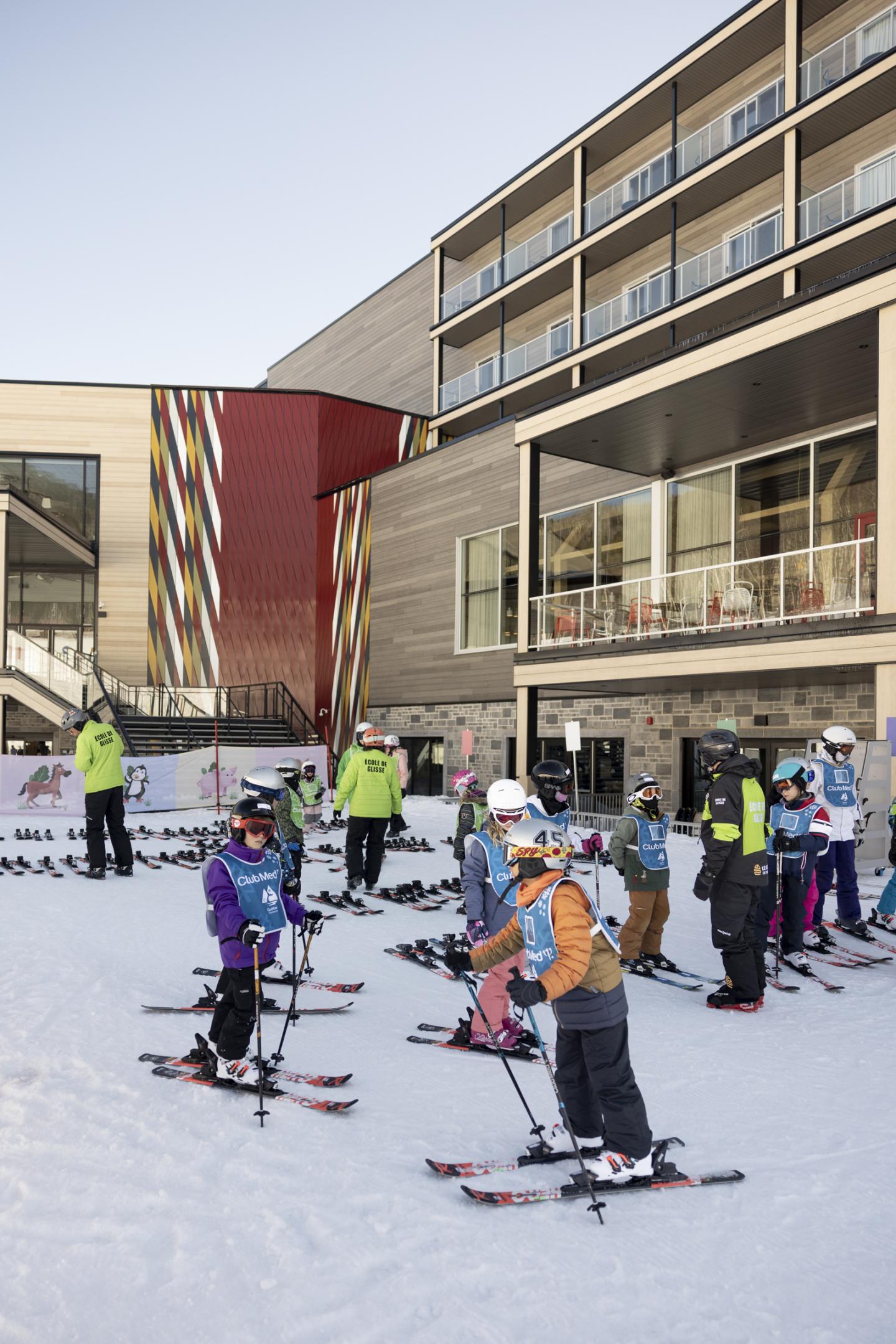 Accommodation
Possibility of employee accommodation with over 50 rooms available
Transport
Gondola transportation from the summit to the base without having to park at the bottom of the mountain
Carpooling program employed
Opportunity
Year-round employment opportunity with the summer hiking and mountain biking operation 
Possible career progression 
Only 30 minutes from Beaupré and 25 minutes from Baie-Saint-Paul.
With Club Med, you have time to have fun. There is also everything that comes with it; the buffet, the breaks, the little coffees that make a big difference at the end of your day. 
Alexis, ski instructor Club Med Quebec Charlevoix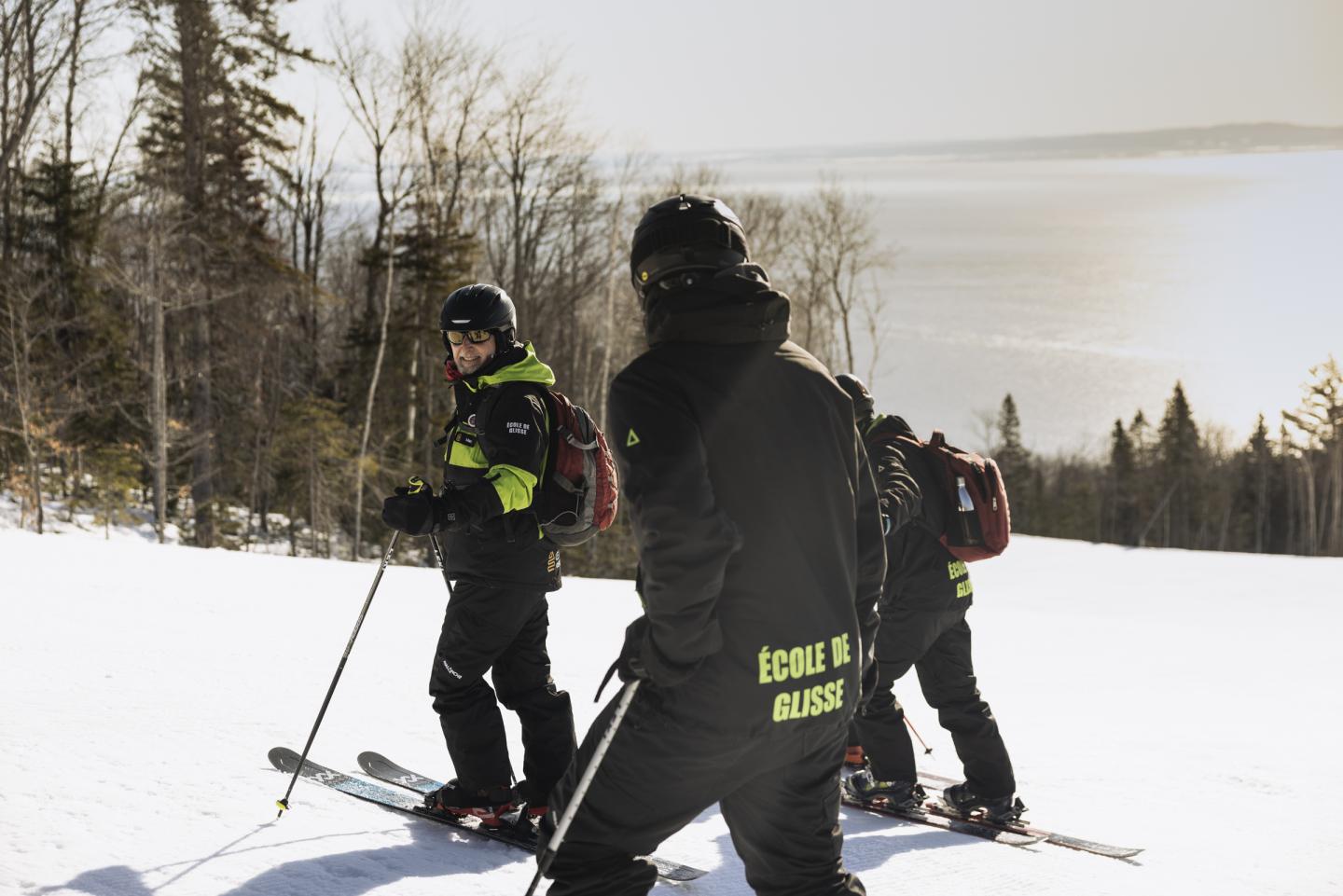 I met Brazilians, they just wanted to do nice undergrowth and bumps. They wanted to have fun. I took them all over the mountain. We spent 5 wonderful days together. It was a really cool experience. I'm still in touch with them today.
Loic, ski instructor Club Med Quebec Charlevoix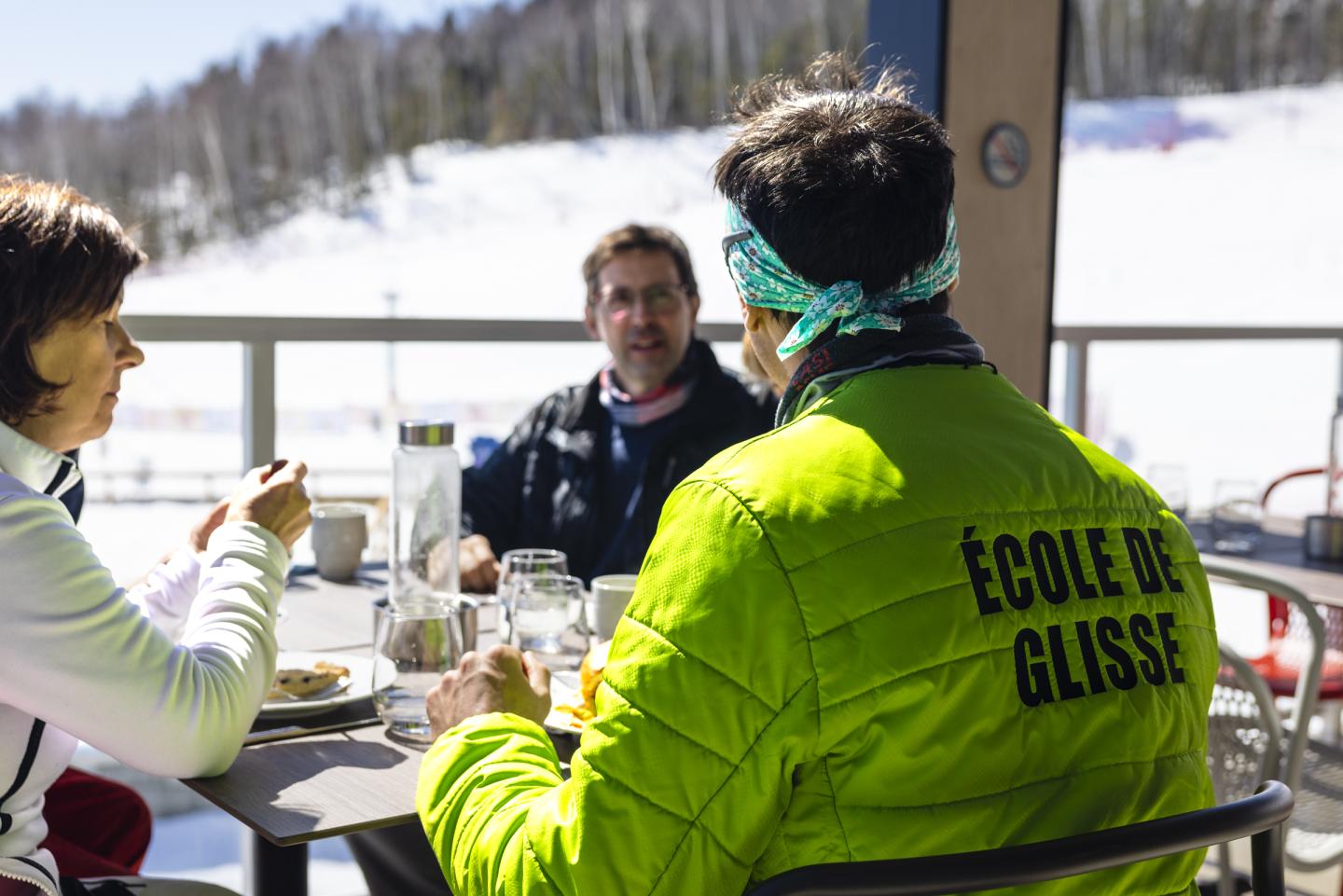 A typical work day
8 a.m. Make the first tracks in the morning from the summit to the base
8:20 a.m. Arrived at the bottom, we take time to discuss around a coffee or hot chocolate
8:30 a.m. We welcome guests
9 a.m. The sliding lessons start for a 3 hours of fun
12 p.m. Return to base for dinner with colleagues or guests at the Club Med gourmet buffet
1 p.m. In the afternoon, we have fun with the guests for 2 hours
3 p.m. Back to the Club Med with the hotel's après-ski on invitation of the guests  
Schedule subject to change.
I remember one day, my whole gang was skiing in the rain in Quebec City while I was at Le Massif. It had just dropped 40 cm of powder and I was having the time of my life in the off-piste sector of Le Liguori.
Frédérique, ski instructor Club Med Quebec Charlevoix
Le Massif is a breathtaking view of the river, always amazing conditions, undergrowth, lots of bumps, groomed trails. It's a great mountain to learn on and a great mountain to be challenged. Whether I'm at work or not, I spend my time on the slopes.
Loic, ski instructor Club Med Quebec Charlevoix