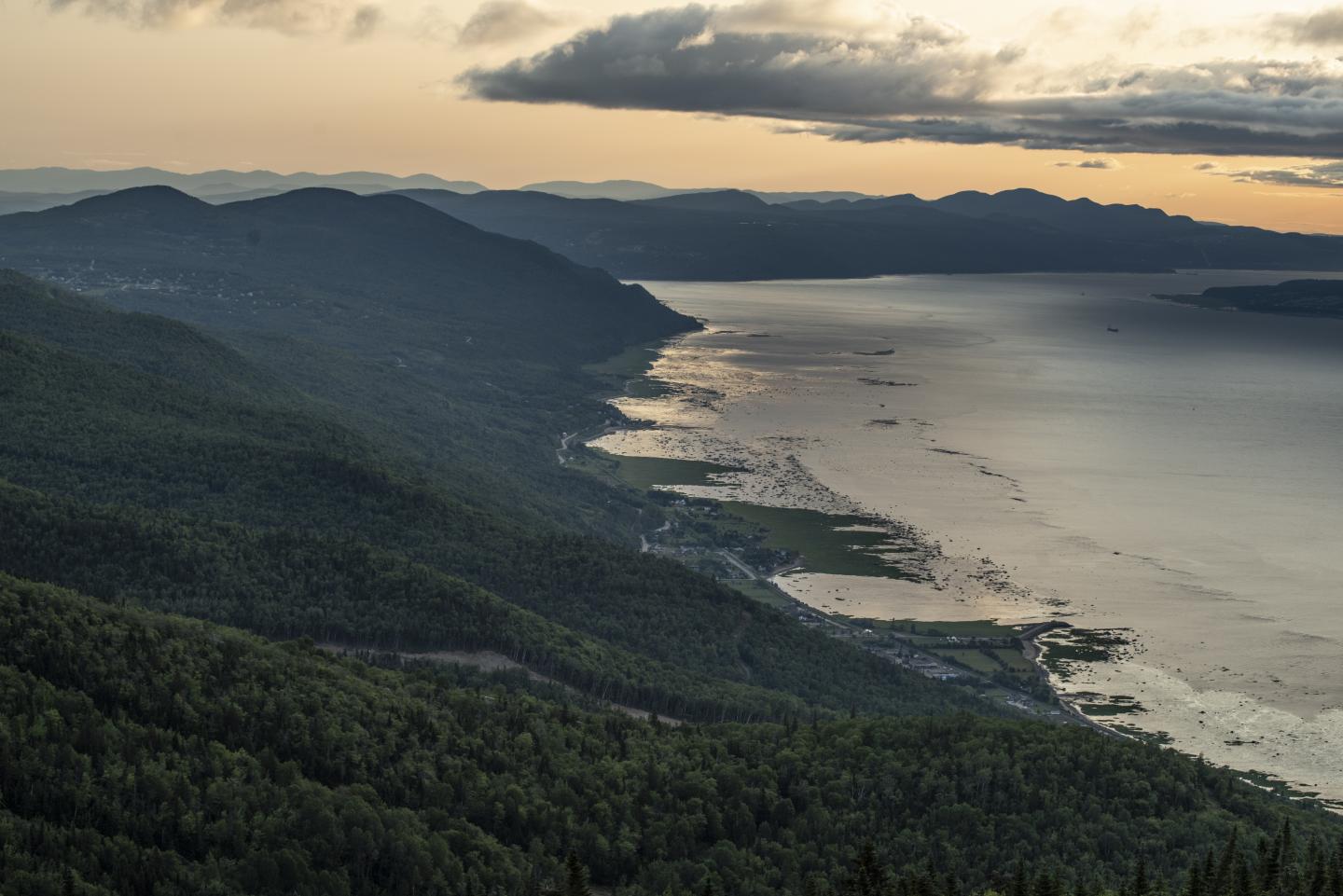 Opening July 30
 This restaurant will be located in a mythical place full of history for Le Massif de Charlevoix. It is the very first chalet on the mountain, hence the significant name.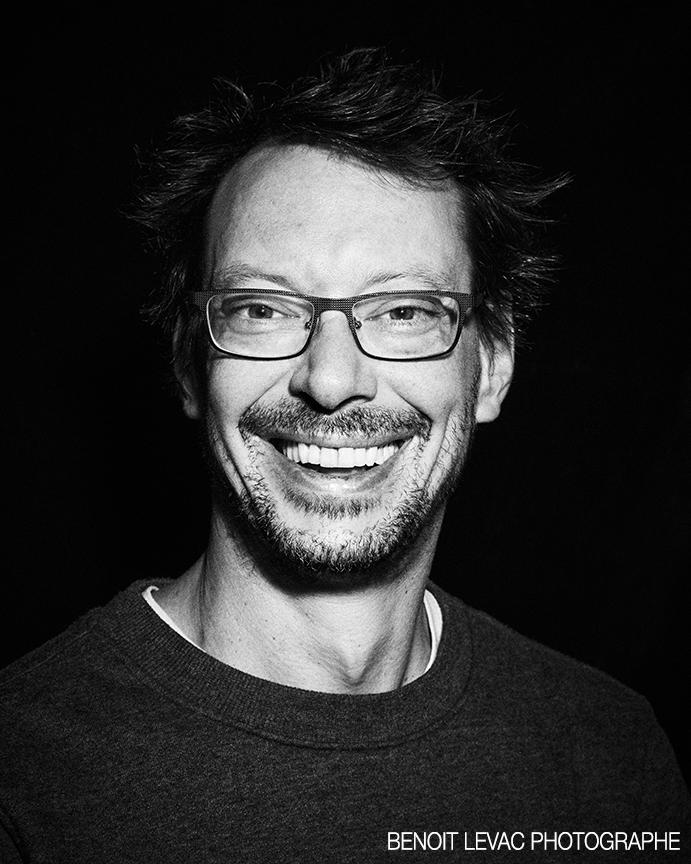 At the helm of this meaningful mountain café is David Forbes, an inspiring chef to discover. For David, this new project represents a new playground where he can explore his culinary language in a new way. As he turns 50, this is a gift of life to share with the most epicurean of people.
Culinary inspiration, from the restaurant to the plate
Inspired by the different seasons, the gourmet offer of the Camp Boule mountain restaurant will be rustic and generous. We are thinking of forest, agricultural and local products, with the desire to live a culinary experience full of flavors.
The mountain will be the first point of reference in this cuisine that will be evolving and friendly. The slates of the moment will allow us to explore and develop new culinary horizons, while taking advantage of the seasonal offer and trends. There will be something for every taste and desire, not forgetting the integration of plant-based dishes, but also food smoked on site.
"Labor will also be an integral part of the restaurant's evolution. As the language of our kitchen develops, both with the cooks and the servers, the culinary identity will become more and more exploratory and complex," says David Forbes.
Focus on local ingredients
"The local producers of Charlevoix have always been a big part of the menus I've been lucky enough to make and I've been developing relationships with them for almost 20 years. They are part of my culinary DNA".
Camp Boule buvette de montagne aims to incorporate local producers into its offerings as much as possible, depending on product availability. "We need to celebrate, unearth and especially appreciate all the knowledge that is developing. There are many exceptional products and we would be crazy to deprive ourselves of them. It's also our mission to welcome people to our place and let them discover who we are," says Forbes.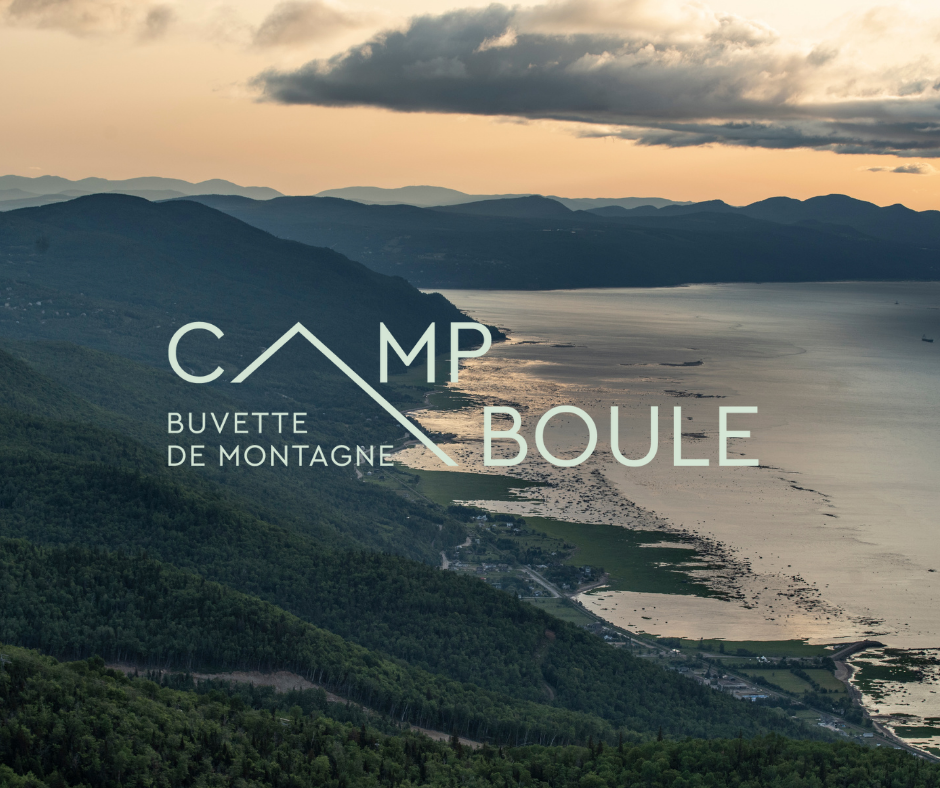 A fun and unique experience
Camp Boule buvette de montagne will offer one of the most beautiful views of the St. Lawrence River, both inside the restaurant and on the terrace. David Forbes points out "this impression of overlooking the river towards the Gaspé and the North Shore, the Isle-aux-Coudres laid out in front of us, this spirit of freedom that the mountain offers". All elements that will be reflected in the plate.
The restaurant will be a welcoming and relaxed place, but above all, it will focus on human interaction. It will be a fun experience, where pleasure, discovery and sharing will be put forward, both for guests and employees. In particular, there will be several dishes on the menu to share. Everyone will be welcome to join in, in their best ski or mountain bike attire.
The kitchen will also be an integral part of the visual signature of the refreshment bar, which will be partly open-plan. Guests will be able to opt for a seat at the bar counter and thus enhance their experience by having a close-up service with the cooks.
Be part of David Forbes' team
Chef David Forbes is a team player. Everyone's opinion and role is important. It's about becoming a whole and thriving in a stimulating and progressive work environment. "I want to value everyone's autonomy as much as possible, the climate and work environment are very important," he says. Being part of David Forbes' team means having fun, being in motion, surpassing yourself and sharing your knowledge with others.