Tickets & Passes
Bike Park Season Passes
The 2022 cycling season is now over. Thank you for a memorable season. We look forward to seeing you in the summer of 2023!
Subscriptions will give you access to the mountain bike trails, including the new learning zones, as well as to the lifts in operation, 7 days a week.
 With the goal of becoming the premier mountain biking progression center in the province, several developments are underway during the season. The season has barely begun and we have 30 kilometers of mountain bike trails, plus two new intermediate trails that will be added by the end of the summer of 2022, totaling 5 additional kilometers. There is something for everyone.
Mountain bike season passes — Summer 2023 

 

 
Regular
 

Ages 18 +

Coming soon

Coming soon

Ages 13–17

Coming soon

Coming soon

Ages 7–12 

Coming soon

Coming soon

Family 
(4 members maximum)*

Coming soon

Coming soon

Ages 6 & under

Free

 
* Family status: 4 members maximum. 2 adults 26+ with
2 children aged 7-25 living in the same household, dependent on parents. Proof of identification and status is required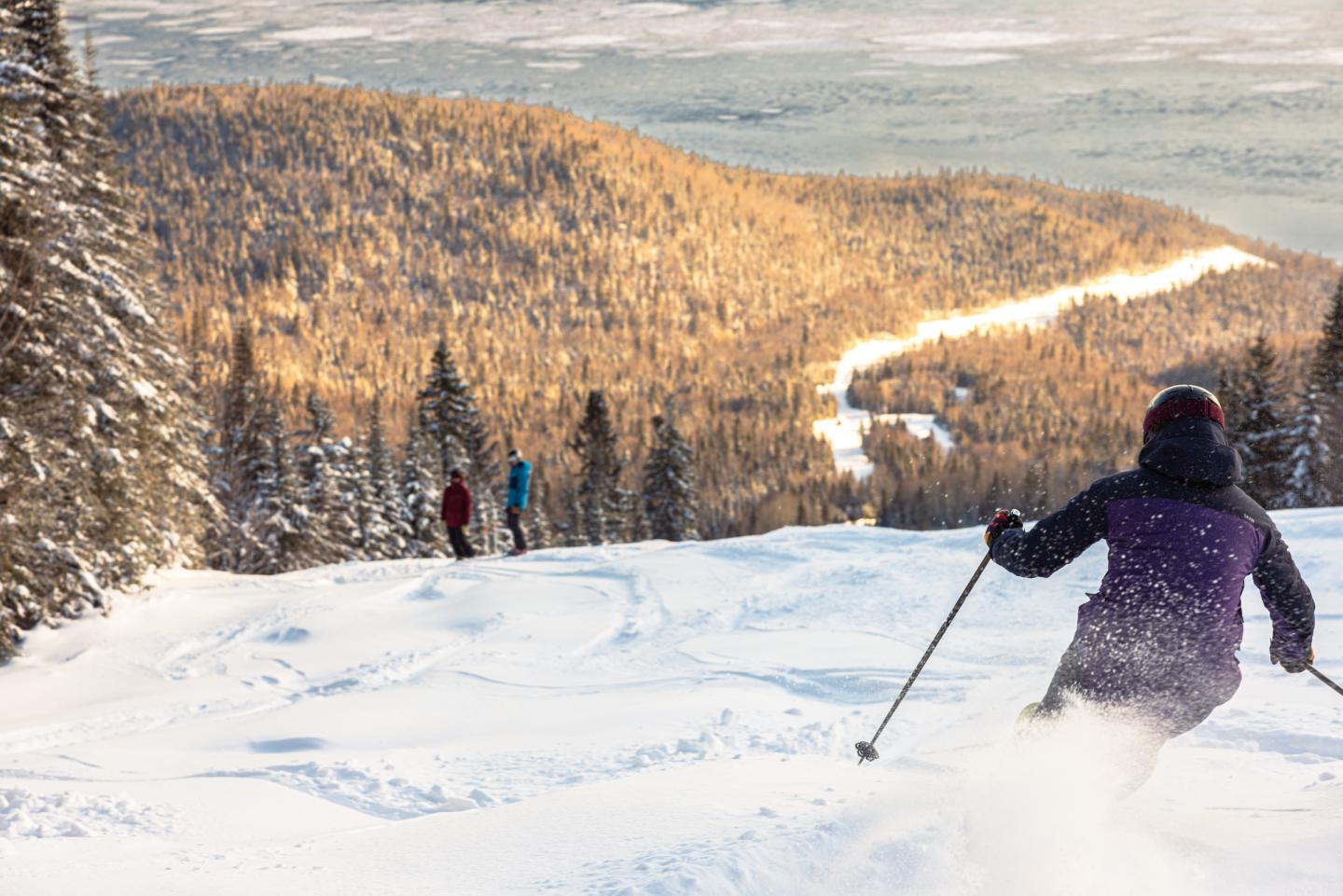 New : 4 Season Pass
Le Massif de Charlevoix now offers you the opportunity to experience and discover the mountain through all its seasons and activities. Subscribe now and ski this spring for free.
This subscription will give you access to four seasons on the mountain to practice your favourite sports and activities with at least one open lift. *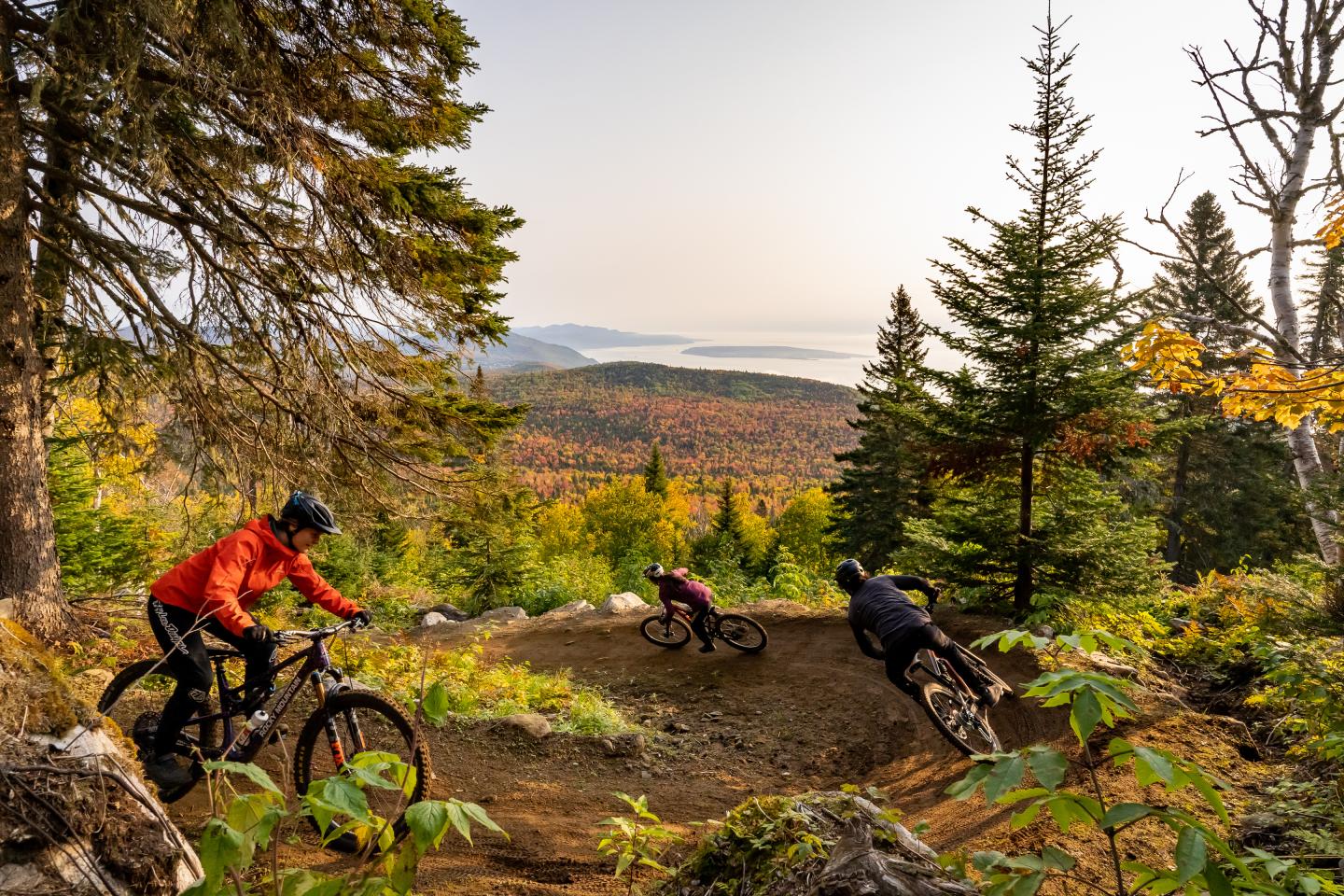 Mountain bike park
Our mountain bike park features enduro-style beginner, intermediate, and advanced trails that are mostly downhill, alternating with a few short climbs. Without much technical difficulty, mountain bike trails are designed to accommodate all levels and speeds. Trails are accessible via chairlift.
At the beginning of the season, new beginner, intermediate and expert trails as well as a skills zone will be added to the mountain biking sector. By the end of the season, a second loop on the Sentier des Caps side will be developed thanks to their precious collaboration, in addition to two new intermediate trails. The latest additions offer an interesting learning curve for those who want to acquire and develop new skills.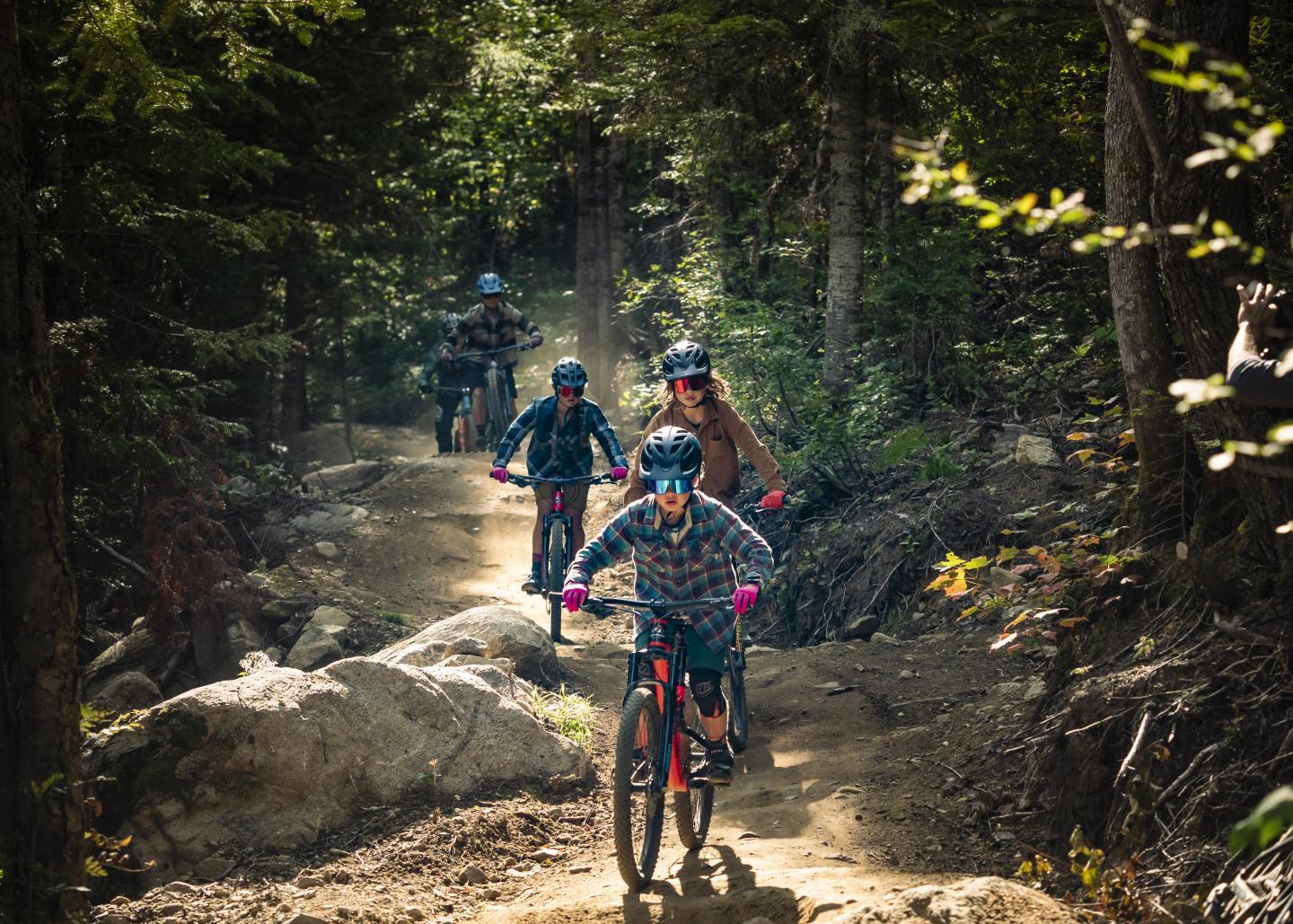 Spring: Season dates coming soon
Make the mountain playground your own by hiking or snowshoeing, depending on the terrain, or simply by taking a ride on the ski lift to admire the breathtaking view.
Summer and Fall: Season dates coming soon
New this summer, Le Massif opens its doors to welcome you 7 days a week until October 10. This season pass gives you access to the lifts in operation, the mountain bike trails in the Le Massif and Sentier des Caps sectors, the new learning zones for biking, the hiking trails for walking or running on the trails and the chairlift ride. Everything is there to keep you fit and to marvel at this territory, as majestic in summer as in winter.
Winter: December 3, 2022 to April 9, 2023
Experience Le Massif de Charlevoix's nordic lifestyle to the fullest with a multitude of activities such as downhill skiing, snowboarding, alpine hiking and snowshoeing. Add to this optional access to cross-country ski trails, and you'll officially be the ambassador of Le Massif de Charlevoix's good life par excellence.
Purchasing season passes
To maximize your time on the mountain and reduce your wait time at the resort, please follow these steps to purchase your passes online: 
Create your profile
IMPORTANT: You must create a profile for each person who will have a season pass.

Purchase your pass
IMPORTANT: You must purchase passes as they correspond to each profile.
Pick up your pass
On the first day of your visit, pick up your pass from our outdoor ticket window, and you're good to go!
Returning guest?
Skip the ticket line altogether and head straight to the lift with your existing pass. Whether it's for a day ticket or season pass, your pass can be used from year to year, season to season. It is directly linked to your account and can be reloaded with any ticket/pass product purchased on our online store. 
**We kindly ask that you dispose of your old passes and place your RFID ticket in its own pocket. This will ensure swift entry through the gates. Credit cards, gum wrappers, and other items will interfere with your RFID pass.**