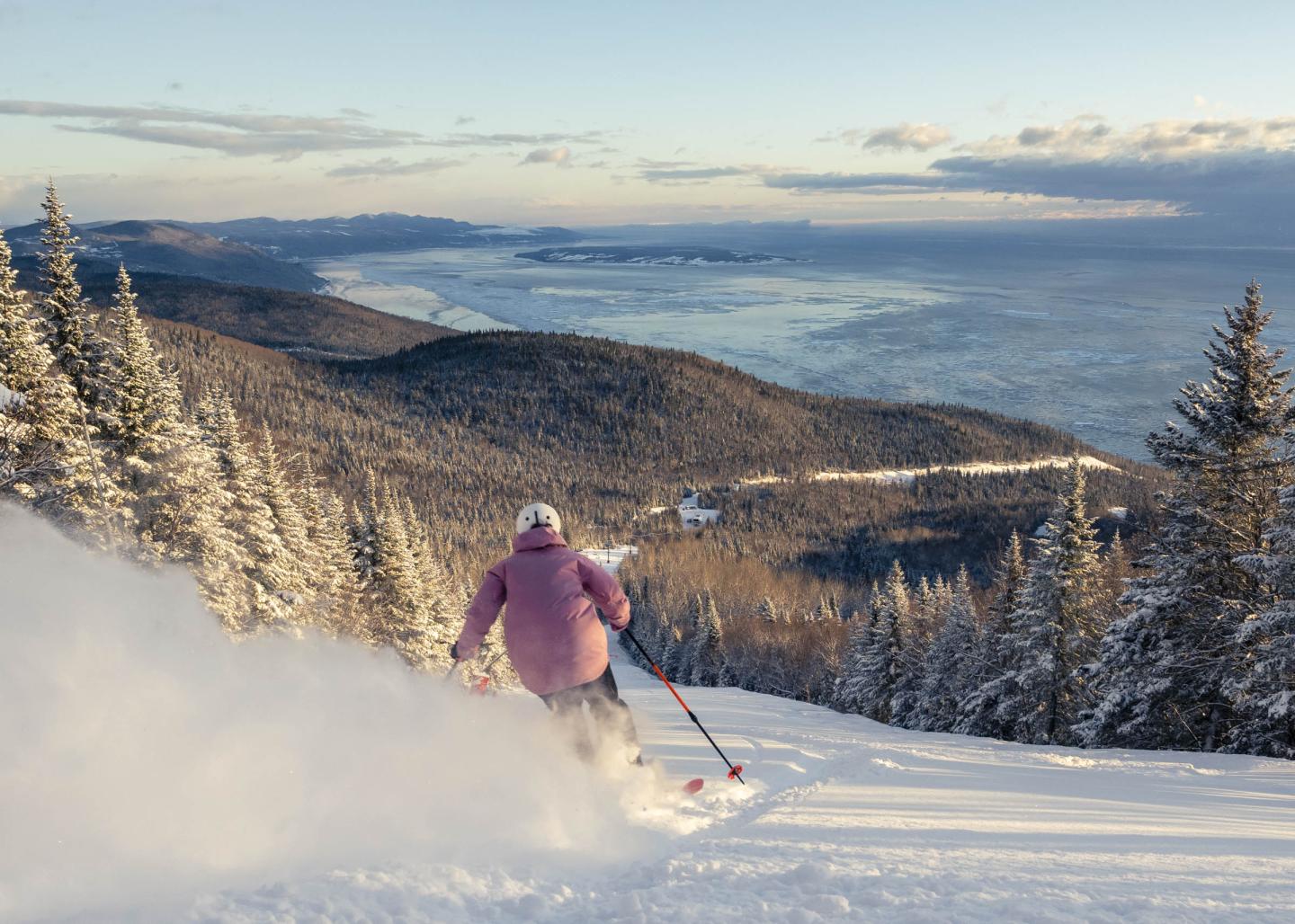 From outdoor activities to cozy accommodations, from service offerings to gourmet meals, the mountain experience is continually enhanced so that you can connect with the surrounding nature, fully experience its nordicity and appreciate its endless river panoramas.
Regulars will tell you: every stay at the mountain becomes a moment you'll remember for a long time to come.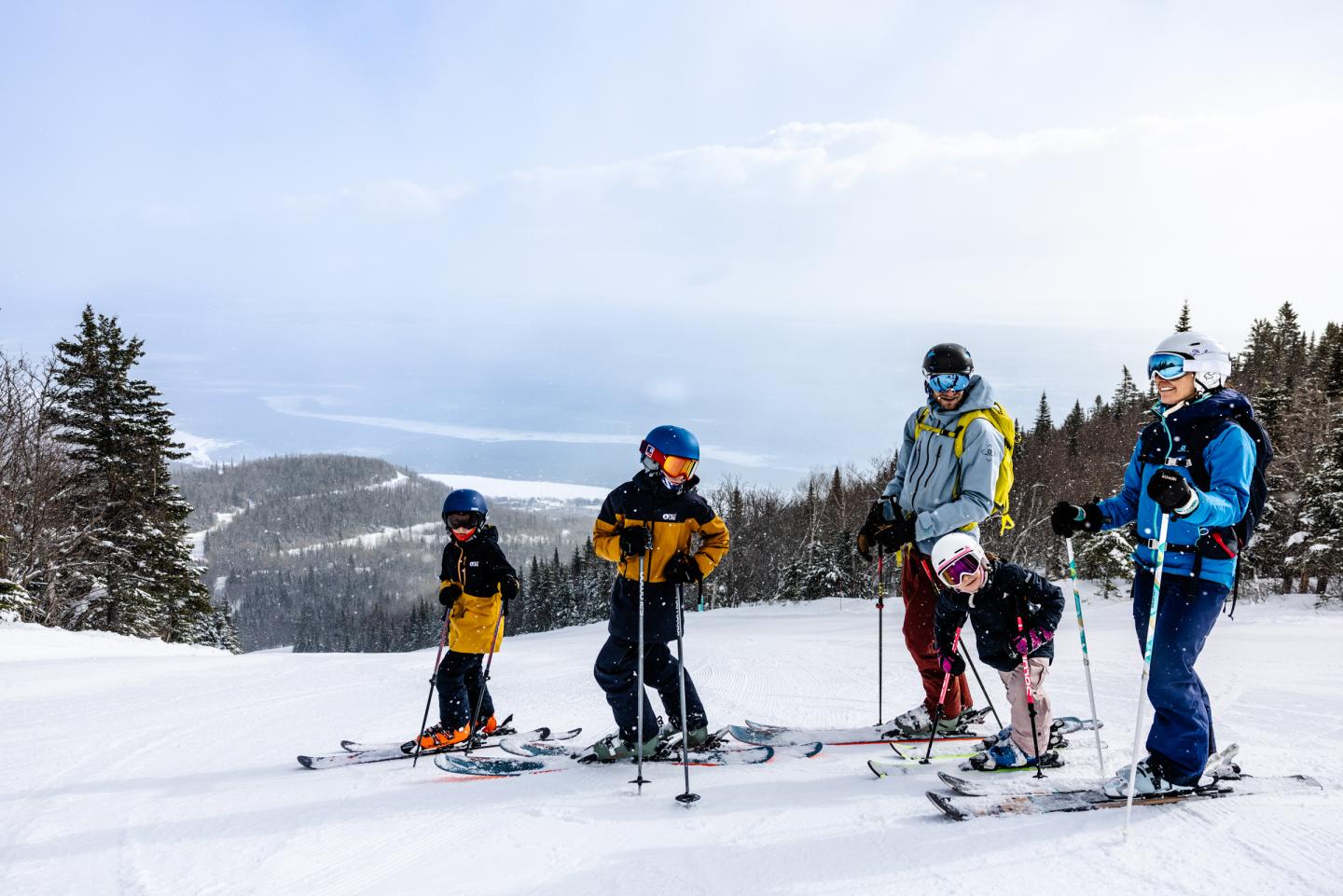 1. More groomed trails
To offer optimal sliding conditions and an even smoother experience, up to 65% of the skiable terrain will be groomed on a daily basis as soon as snow conditions allow.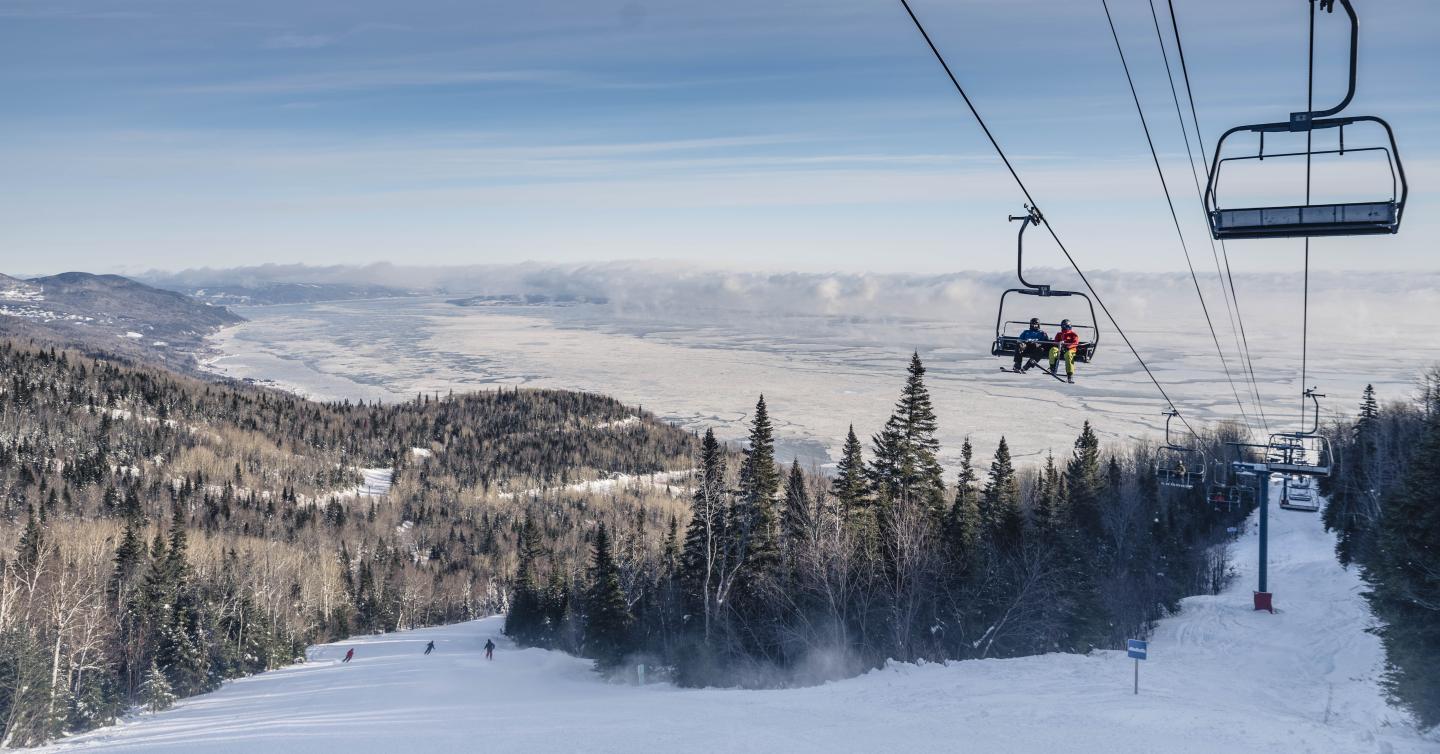 2. Maillard Express open 7 days a week
The lift serving the Maillard sector will now be in service at all times, as soon as snow conditions allow. Providing even greater flexibility for accessing the slopes in this part of the ski area.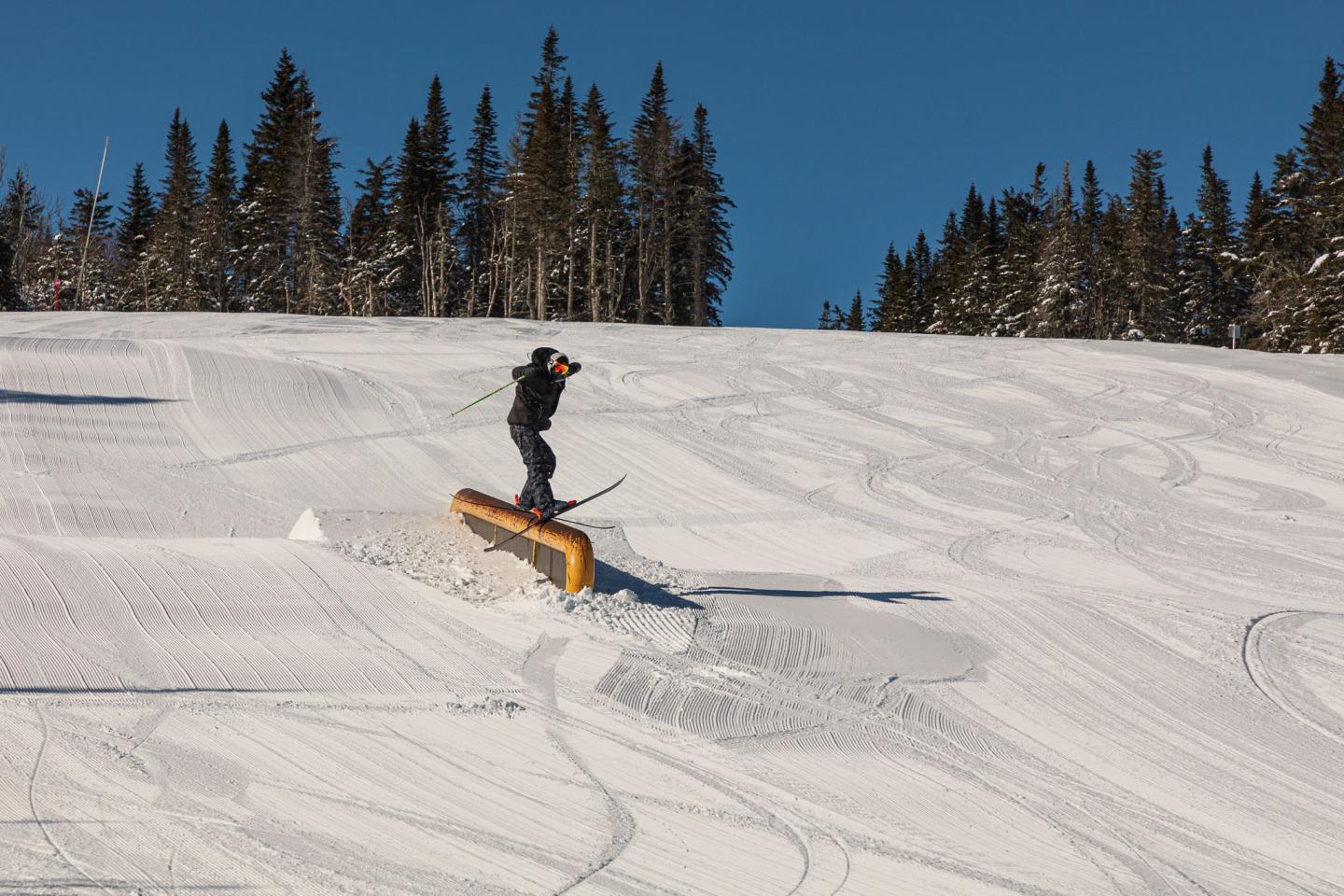 3. Return of the Snow Park
The entire family can enjoy this new playground in the Camp Boule sector. Composed of two sections, Le Massif encourages confidence and progressive learning for all skill levels. Snow School programs will also be offered.
Secure your multi-day tickets
Fun until late in the evening
4. The Massif Express gondola will operate until 10:30 p.m.
On Fridays and Saturdays, some days during the holidays, and every day during school breaks. Prolong the pleasure of après-ski festivities, evening fun, and gourmet meals at the Camp Boule buvette de montagne.
5. Transport by Cat Ski from the summit to Camp Boule
Whether you're departing or returning from the luge headquarters, the mountain buvette, located on the highest peak, has never been so accessible in the evenings. Book it with dinner at the restaurant on Fridays, Saturdays, some days during the holidays, and every day during school breaks. 
6. Additional night sledding departures
Wind through tight turns on the thrilling 7.5km sled run, guided by the glow of a headlamp, to discover the mountain after dark. Accessible by cat ski or snowshoe for the more experienced.
7. Après après-ski and evening entertainment
When après-ski isn't enough, the party can continue between 7 p.m. and 9 p.m. with the Sleeman promotion at the summit chalet. Not to mention live performances by bands and DJs to keep the fun going long after dark!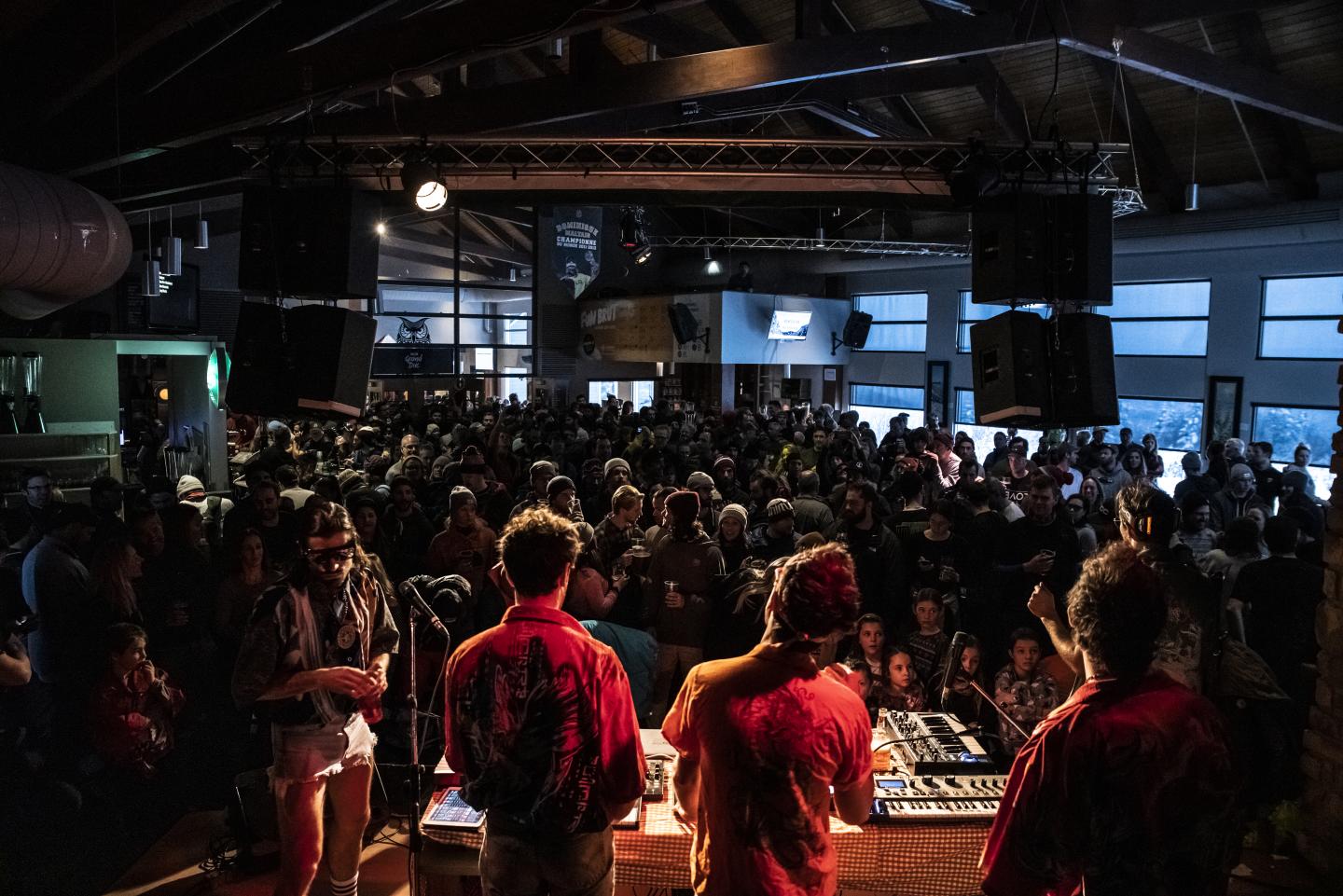 Tailor-made adventures
8. Snow School camps and programs
Whether it's your first introduction to the hill, or you'd like to improve your technical skills after years on the slopes, our Snow School offers a multitude of personalized sessions for young and old, led by a passionate team of certified instructors.
9. Kids' club at the summit
Le Massif is now providing a fun, stimulating, and safe environment for little ones, while grown-ups enjoy quality time on the slopes.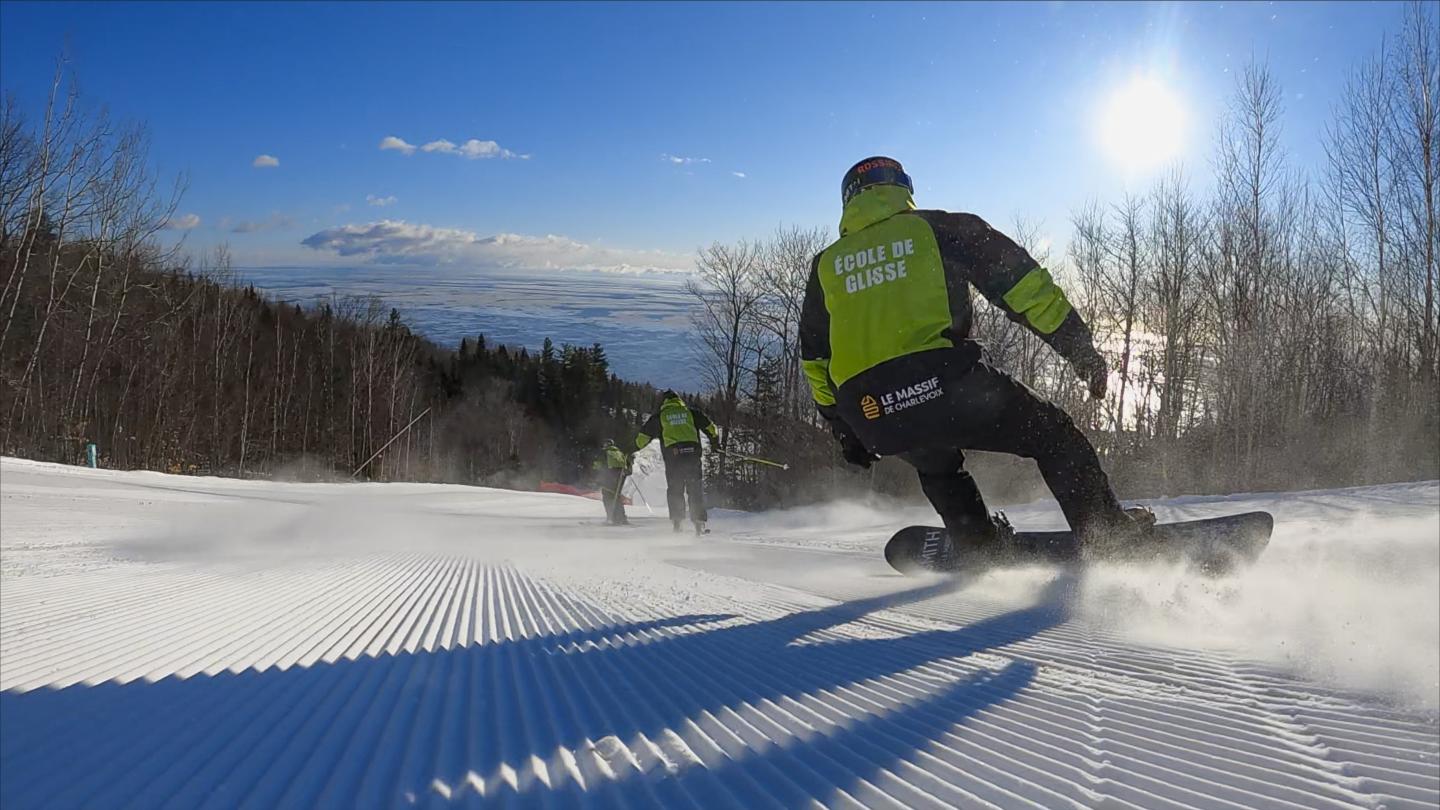 Sweet treats for all
10. Camp Boule restaurant and its gourmet menus
The high-altitude restaurant, Camp Boule Buvette de Montagne, is among the most prestigious après-ski bars in North America, offering a simple, friendly menu concocted by chef David Forbes based on grilled meats cooked over a wood-fired grill. It's the ideal place to hang out on the mountain, drink good wine while enjoying the view of the highest peak at Le Massif, a place full of history. 
11. Crêperie at the base of the mountain
There's no better way to fill up on happiness than with delicious freshly-baked crêpes! A gourmet touch by chef David Forbes, replacing the base cafeteria.
12. Meal Boxes to-go
Our brigade rivals in creativity to make life easier for people concerned about eating well, with succulent boxed meals to be enjoyed in our condos, studios, chalets, and even at home, when you return from a weekend on the slopes.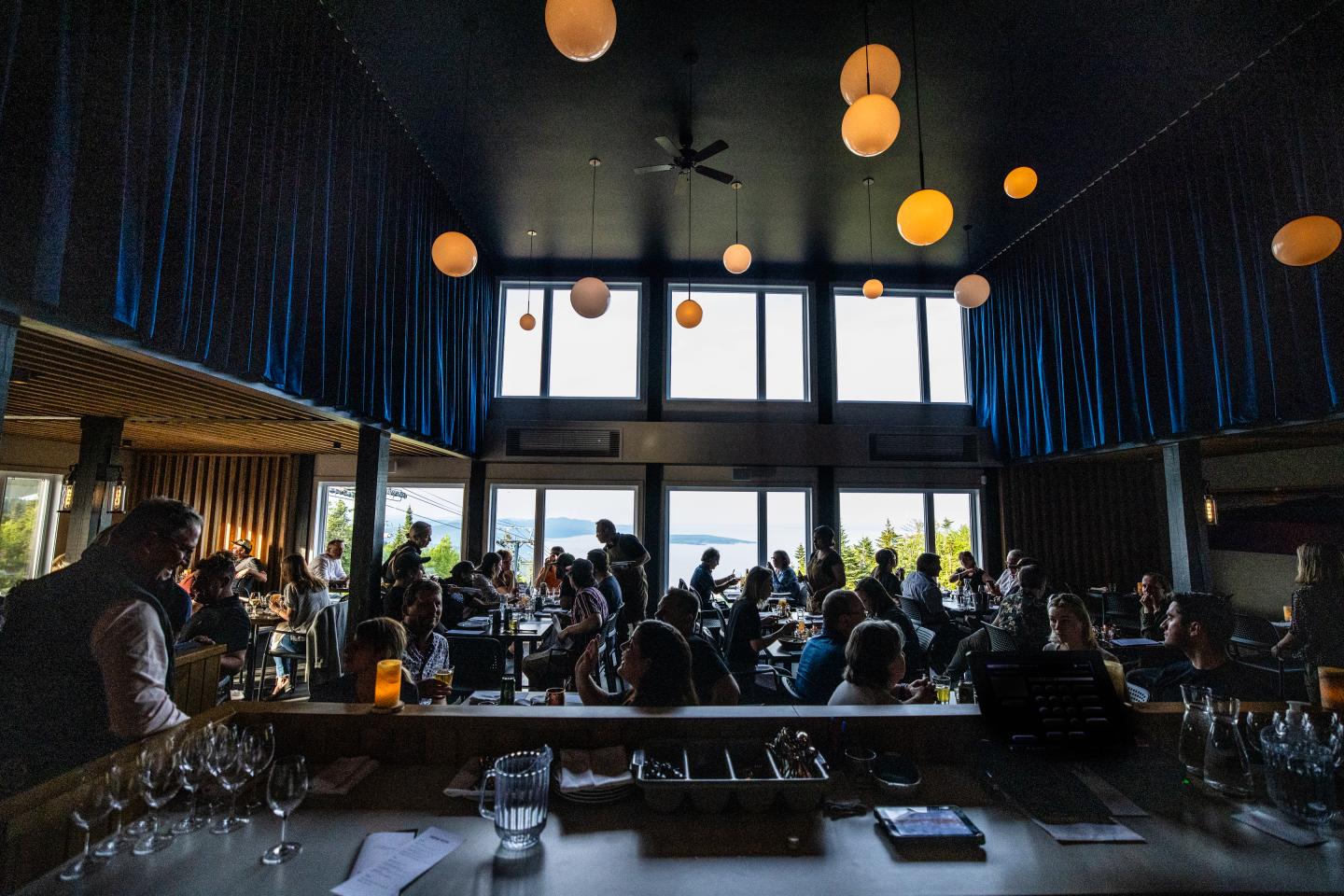 Carve your memories at Le Massif this winter