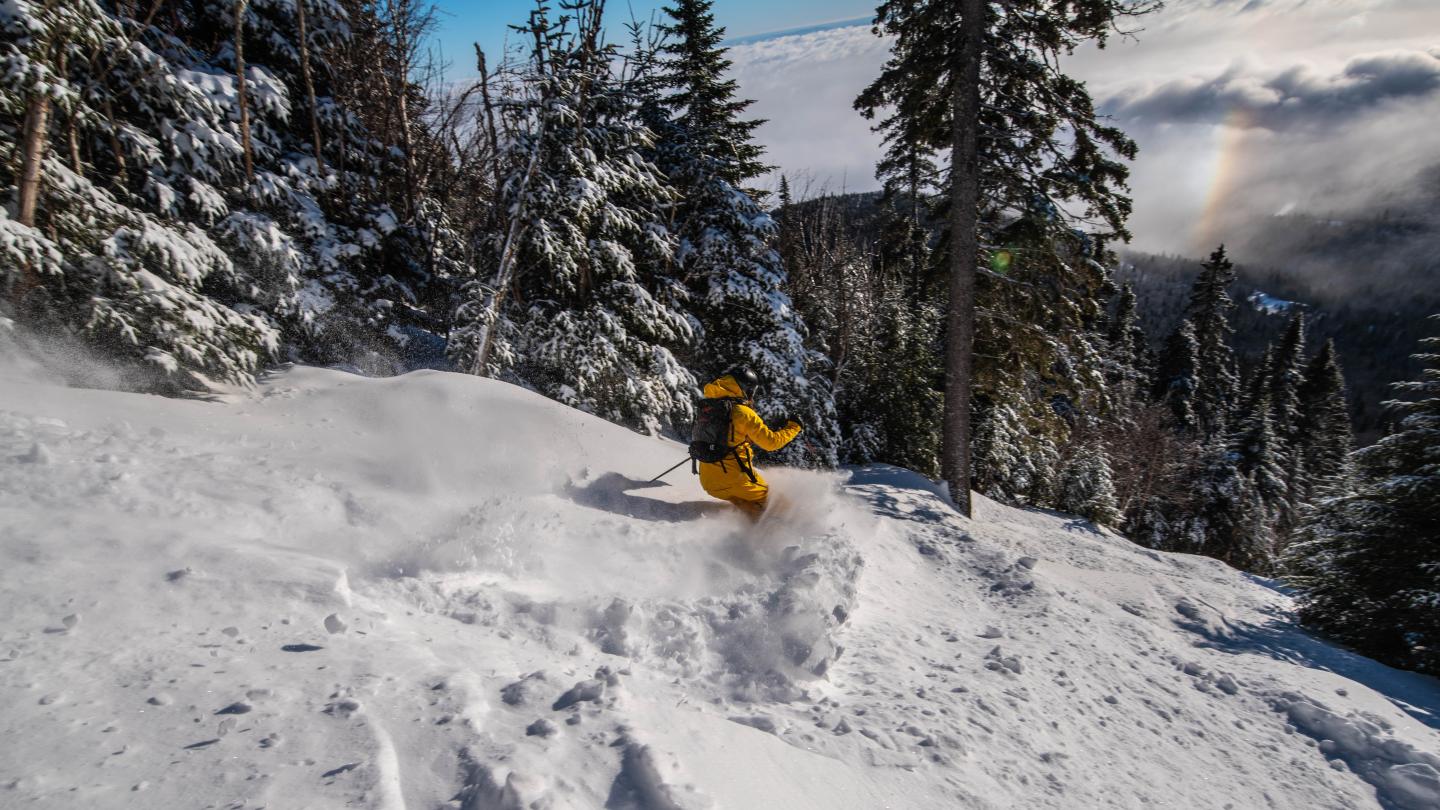 Go out of bounds and into your element. Take a backcountry lesson with one of our backcountry experts and explore our off-piste terrain by the power of your own legs and lungs. Lift ticket not included.
Schedule & Rates
Alpine touring (AR) skis, split boards (or snowshoes for snowboarders) or telemark skis are required. Equipment rentals, including alpine safety accessories, start at $40. 
Offered in 3-hour or 6-hour lessons
8:30am departure

3 hours: $249
6 hours: $419

12:15pm departure

3 hours: $249
If renting equipment, please arrive at the rental centre 30–45 minutes before your departure.
Group size: 1–3 people, ages 14+ 
Note that a pre-departure evaluation is required in this program to ensure that the registered backcountry skier or snowboarder has the appropriate skill and fitness level for this activity.