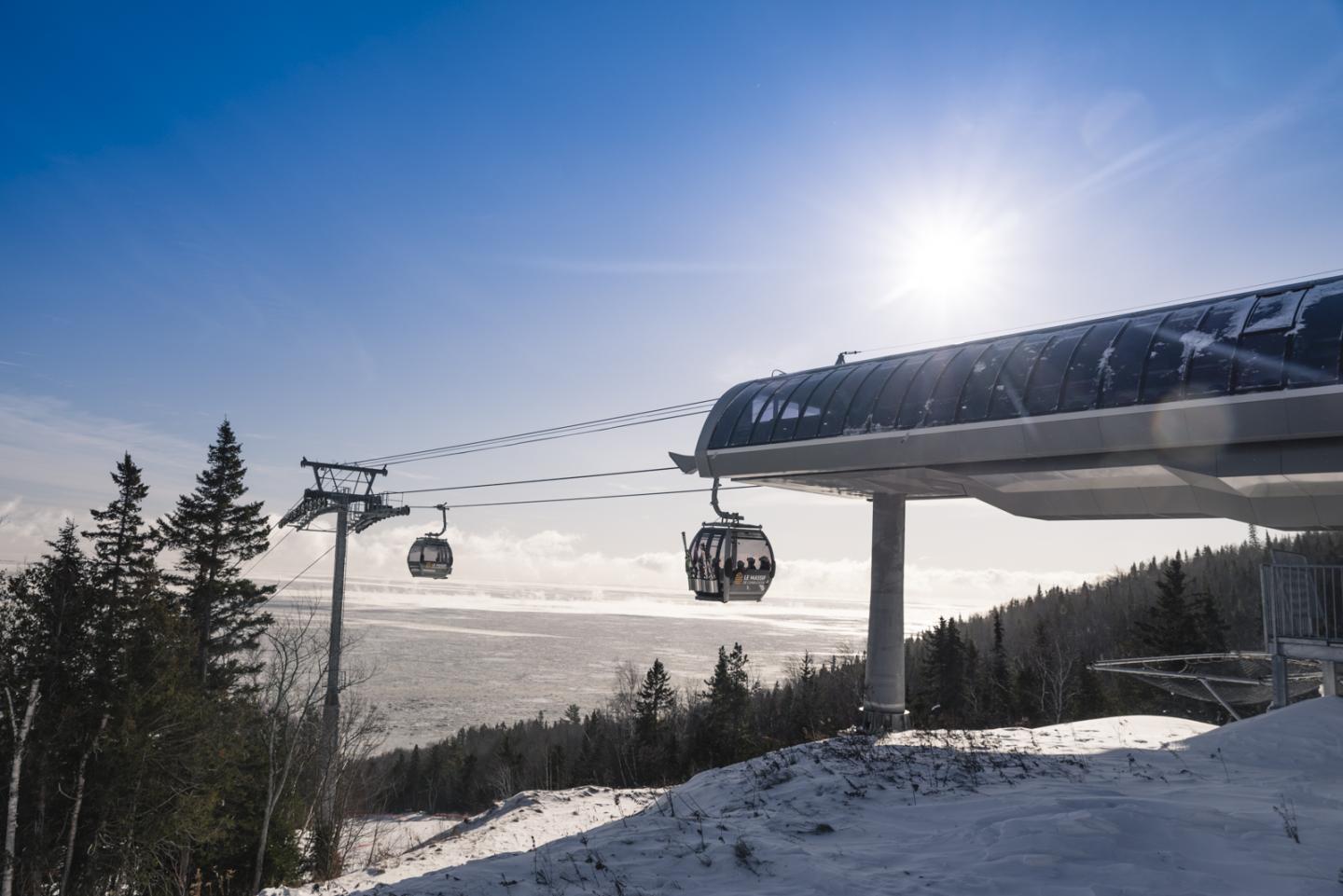 Fall in love with the mountain even more? Yes, it's possible.  Le Massif is a unique territory that brings people together and makes us want to enjoy nature even more. Being part of the Le Massif team is the best of both worlds, according to Lauranne Gagnon, clerk at the chair lift.
An outdoor enthusiast
Lauranne has been working at Le Massif for 4 years now, but she has known the mountain playground for much longer. Her love of winter sports began on the mountain's slopes, where she learned to ski and snowboard at the age of 8. She even tried mountain biking this season. Le Massif, she knows by heart, like her home.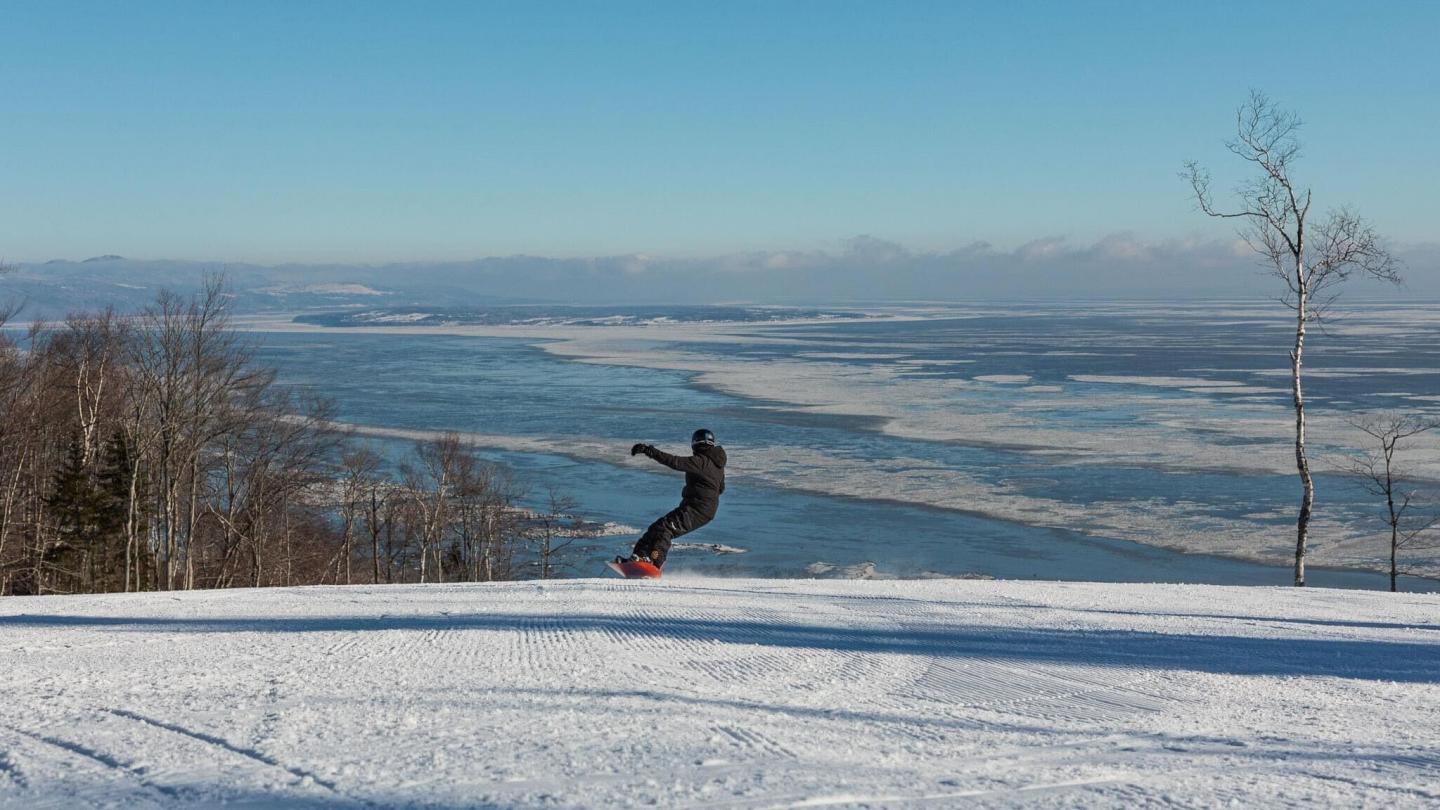 A strong sense of belonging
"I really feel a sense of belonging with Le Massif. It feels like home. I come back to enjoy the mountain even on my days off".
Working on the mountain has simply reinforced Lauranne's love of the outdoors. "Le Massif has even made me change my mind about my favourite season," she says. Working in nature definitely has the power to make us appreciate the best of each season.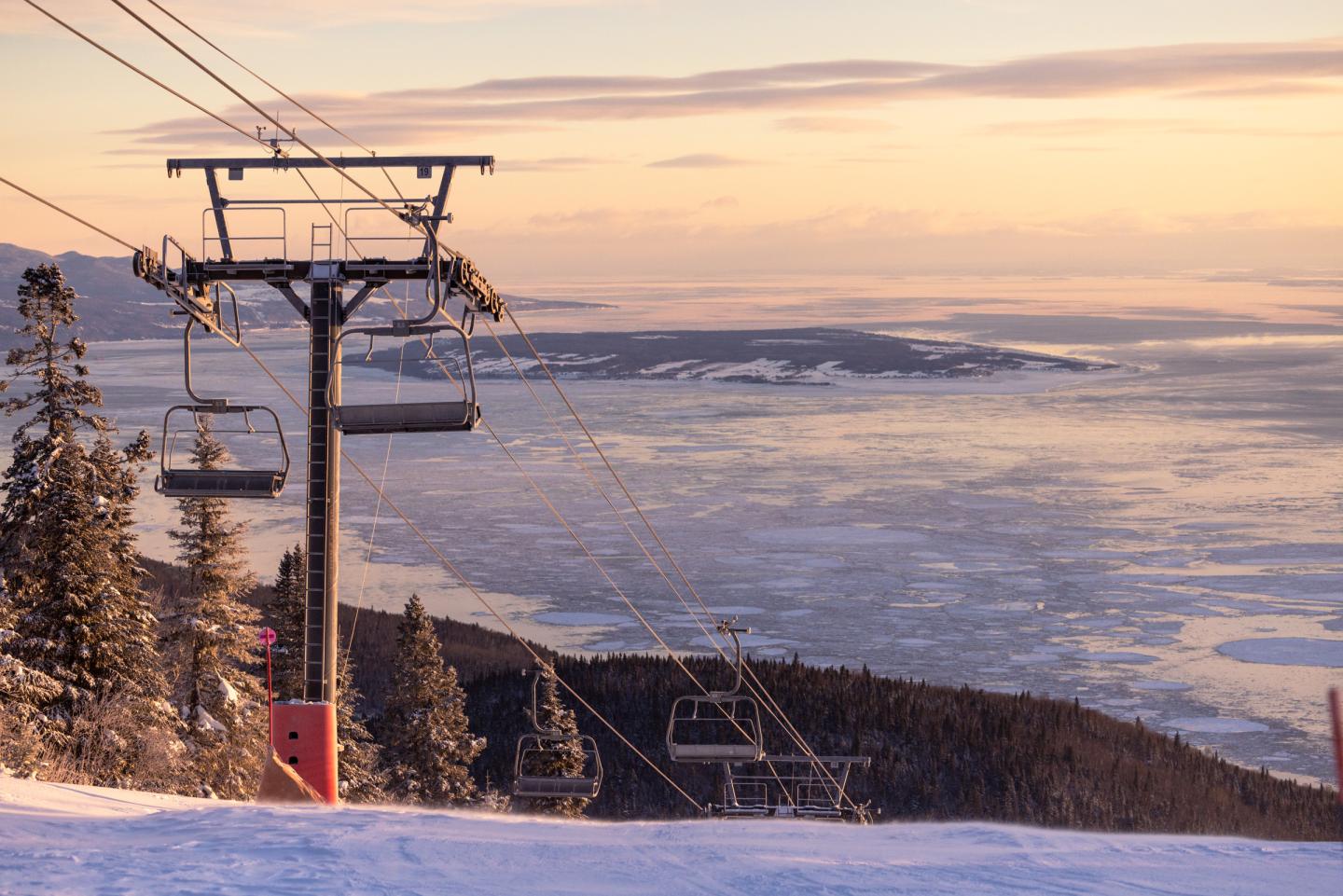 The mountain effect
Finishing a day on the mountain means going home with a light and oxygenated head after a day in the fresh air. "I arrive in the morning and I'm in a good mood, but I leave in a good mood again and sometimes even more so when I finish my day. It's really a 2-for-1 to be able to get paid to be outside when you love it. The days go by really fast," adds Lauranne.
"Mrs. Smile"
Lauranne points out that guests are always smiling at the mountain, whether they're skiing in winter or biking in summer. Le Massif employees are literally merchants of happiness for those who come to enjoy themselves outside. "As a lift clerk, you talk to a lot of people who are on vacation, including internationals. They are all happy to be there and excited to go on their next run. Lauranne also enjoys bonding with the regulars on the mountain who greet her by name or call her "Mrs. Smile". Lauranne, who used to be shy, adds that "it's easy to talk to people because they're just happy, it comes naturally". 
The main responsibilities of the lift attendants are to ensure the safety of the people boarding the lifts, but also that the lifts are running smoothly. They are the first ones to report a problem to the lift operator. They are also the first employee to see the joy in the eyes of the guests after their descent or just before returning to the mountain. It's a constant spread of happiness.
Conditions tailored to the employee
"We have really good conditions. We have a season pass to take advantage of the mountain, we can equip ourselves well with our discounts at the boutique and above all, we are listened to". As a student, Lauranne emphasizes the importance of listening to the managers, having flexibility in her schedule and a security of hours. "With the mountain open year-round, it's even better because I don't have to find another job during the summer". 
To work at Le Massif de Charlevoix, according to Lauranne, you need to be jovial, enjoy meeting new people and be an outdoor enthusiast. Are you joining the team?