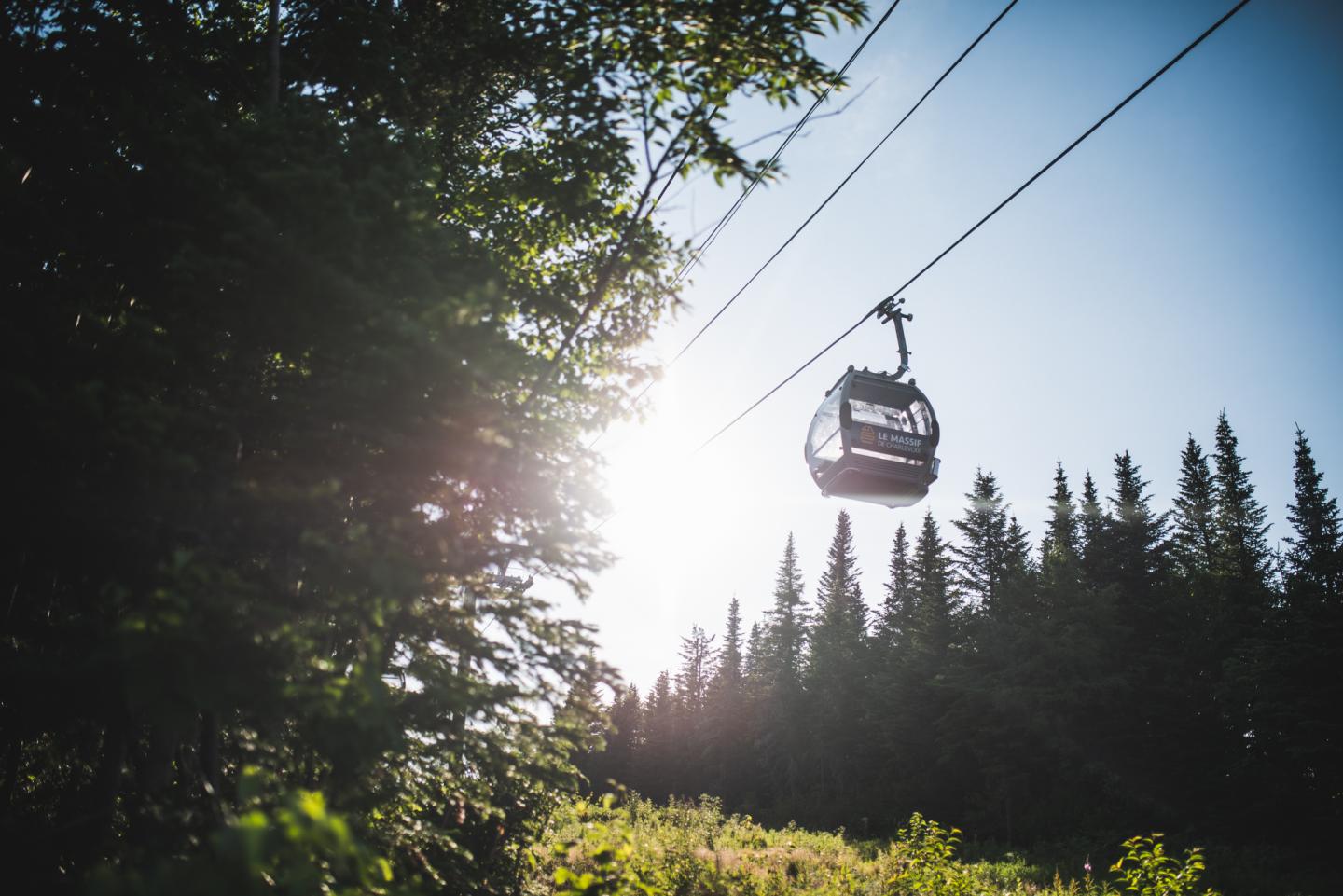 Le Massif is much more than a resort mountain or a refuge for city dwellers. It's a converging force that attracts outdoor enthusiasts in search of adventure. Being part of this energy is what Laurane Gagnon chose to do 5 years ago, when she joined the team as chair lift clerk.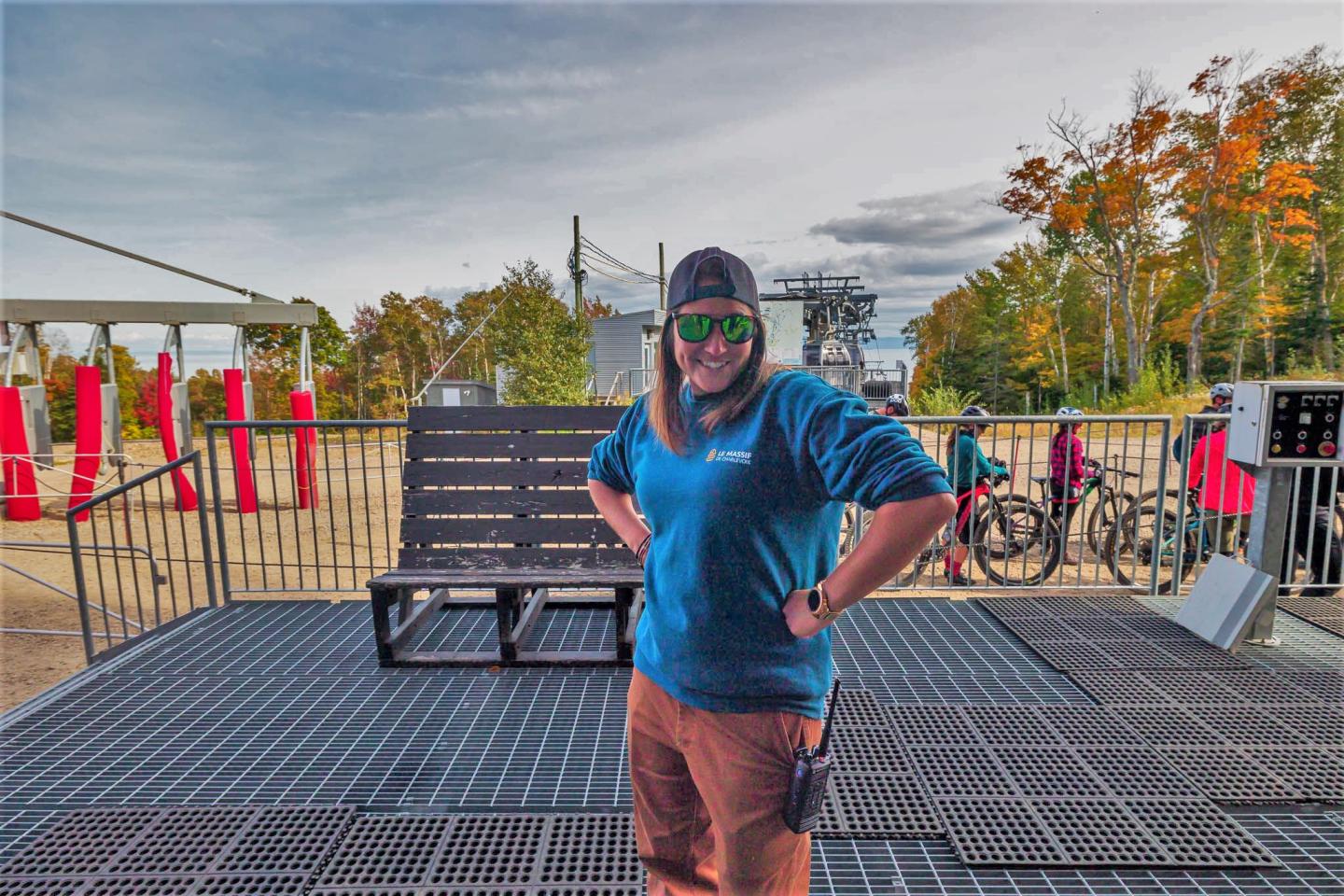 A key role
The chair lift clerk plays a very important role in the safety of the passengers as well as in their experience on the mountain. Laurane, who is nicknamed "Mrs. Smile" by the regulars, knows this atmosphere well, where sharing is easy and good spirits are contagious: "As a lift attendant, you talk to a lot of people who are on vacation, including internationals. They are all happy to be there and excited to go on their next run."
An office in the great outdoors
Filling up on vitamin D, breathing the fresh air, marveling at the breathtaking landscape, the mountain offers a unique workplace that brings outdoor enthusiasts together. "It's really a 2-for-1 to be able to get paid to be outside when you love it. The days go by really fast," says Laurane, who has been practicing snow sports since she was 8 years old. No days are alike and they are filled with exciting new encounters: "It's easy to talk to people because they are just happy, it happens naturally."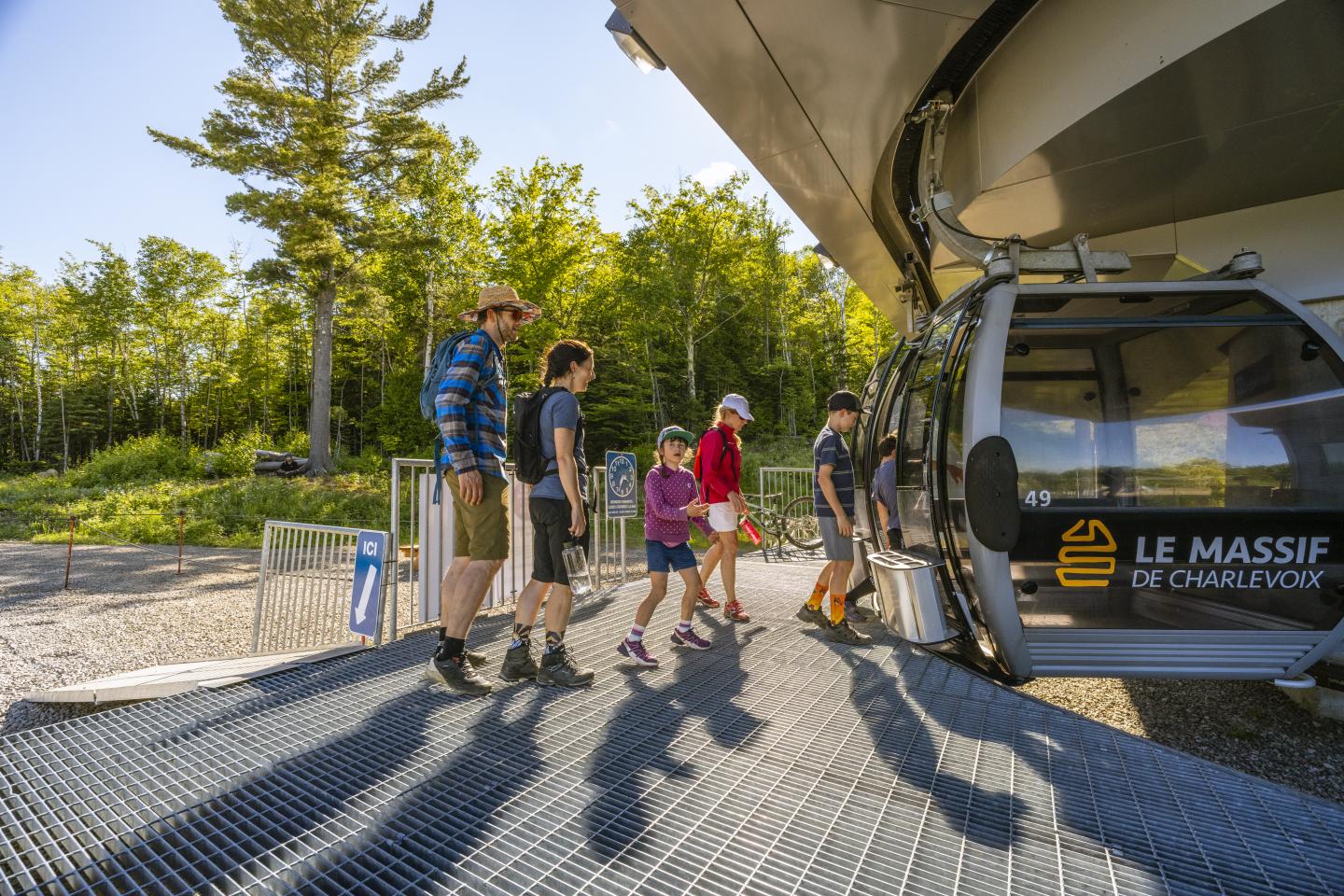 "A new experience"
Being a chair lift clerk also means being part of the new major attraction of the summer, le Vol de l'Oiseau mécanique. "It's really exciting to be a part of this project that has never been seen anywhere else," exclaims Laurane, "I can't wait to see people enjoy their ride up and down, to see the emotion on their faces. "Plus, the schedule will allow me to enjoy the day with my friends and work in the evening."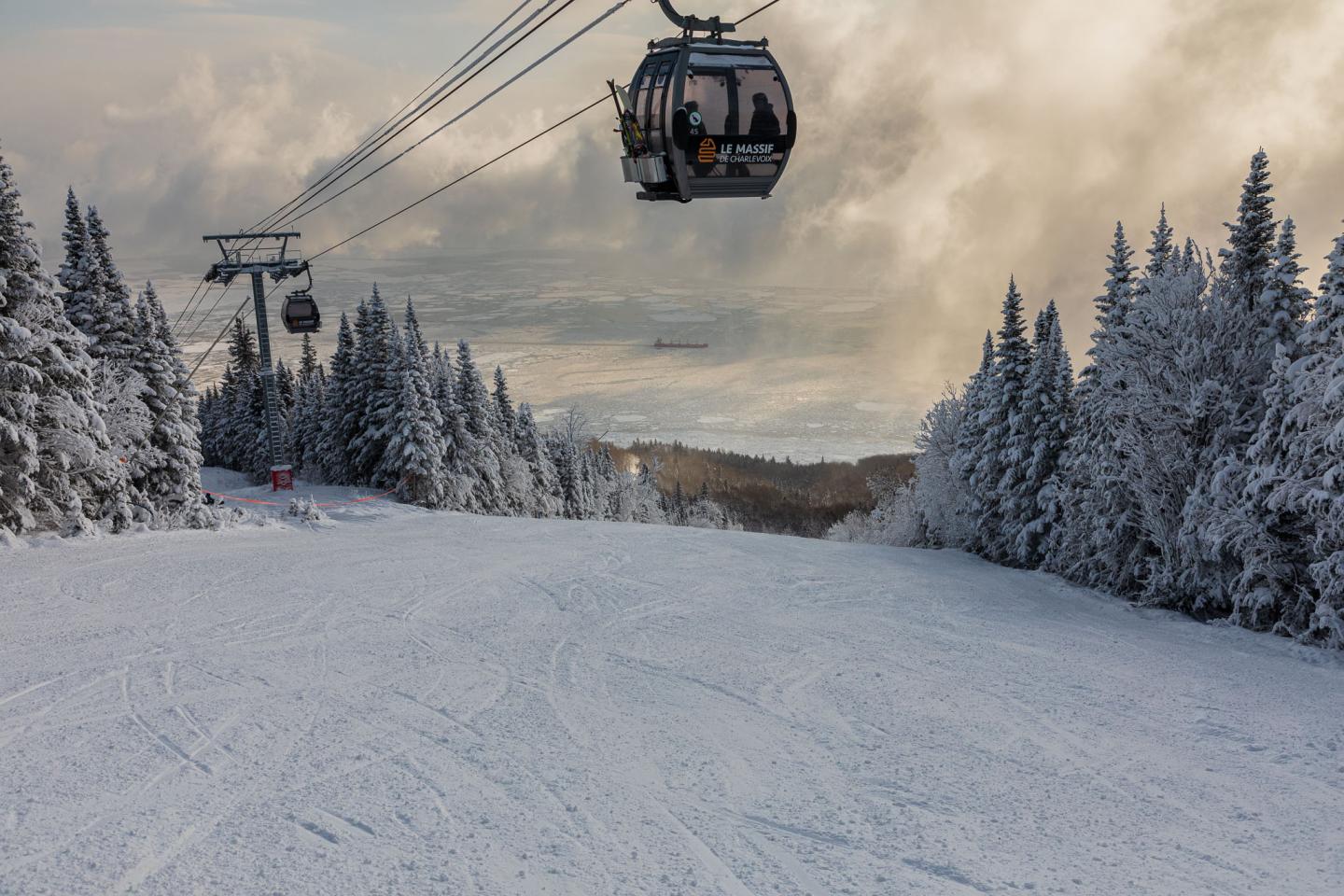 4 seasons of fun
"With the mountain open year-round, it's even better because I don't have to find another job during the summer," says the nature lover who took up mountain biking last summer. Indeed, the chair lift clerk position is a four-season job that suits both full-time and part-time workers, since the flexibility of the shifts and the security of the hours provided are well suited to all types of schedules and realities.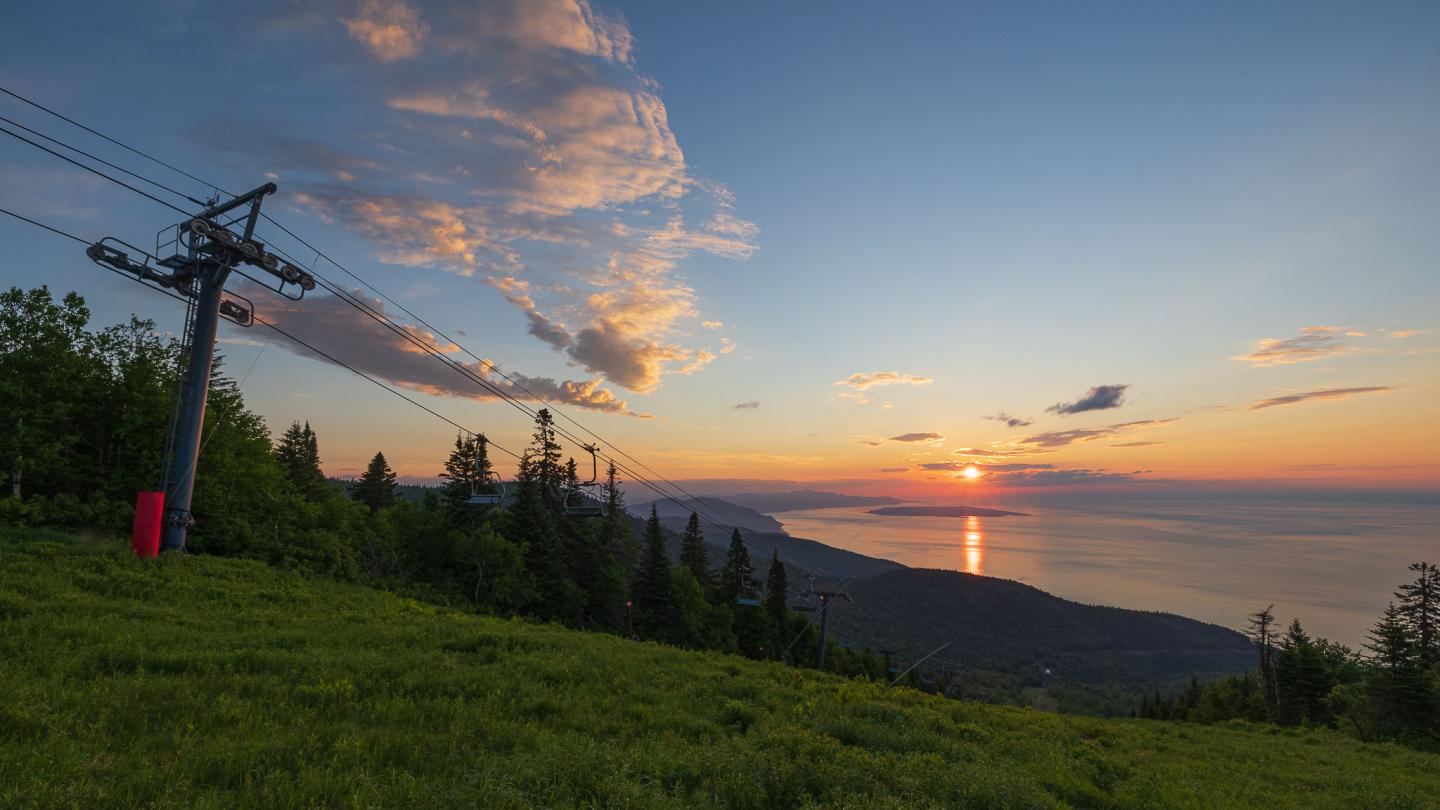 Mountain love
"I really feel a sense of belonging with Le Massif. We feel at home. I come to enjoy the mountain even on my days off," says Laurane, who now knows Le Massif like the back of her pocket. A sense of belonging that translates into multiple benefits for employees: "We have really good conditions. We have a season pass to take advantage of the mountain, we can equip ourselves well with our discounts at the boutique, and above all, we are listened to."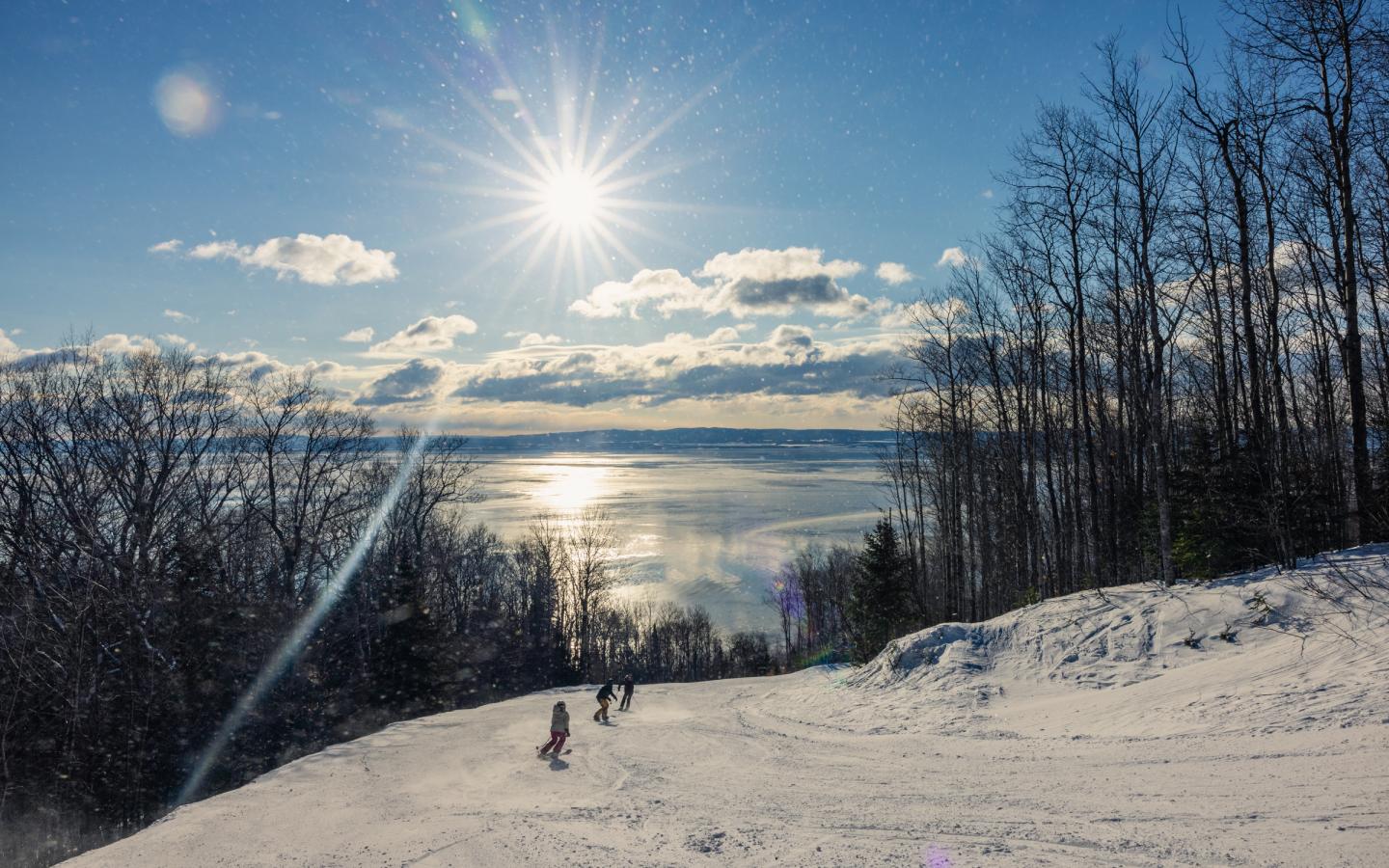 According to Laurane, to work at Le Massif de Charlevoix you need to be cheerful, enjoy meeting new people and be an outdoor enthusiast. Are you joining us