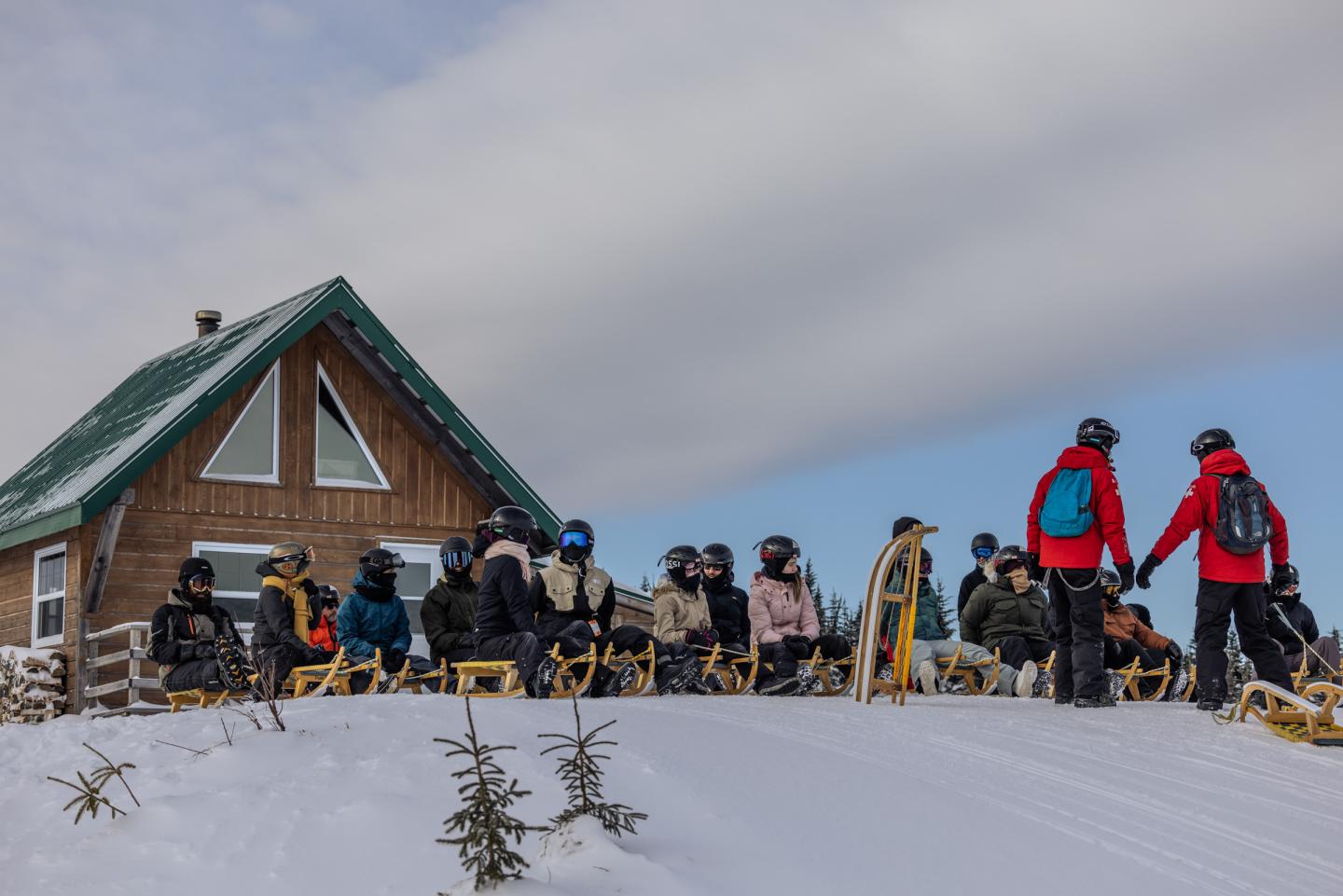 Become a sledding guide at Le Massif de Charlevoix
Get paid to sled down 7.5 km. That's a very unusual job that Le Massif de Charlevoix offers you. It's definitely the best of both worlds for those who can't get enough of outdoor time and love to have fun. We give you 7 good reasons to come and work on your sled this winter.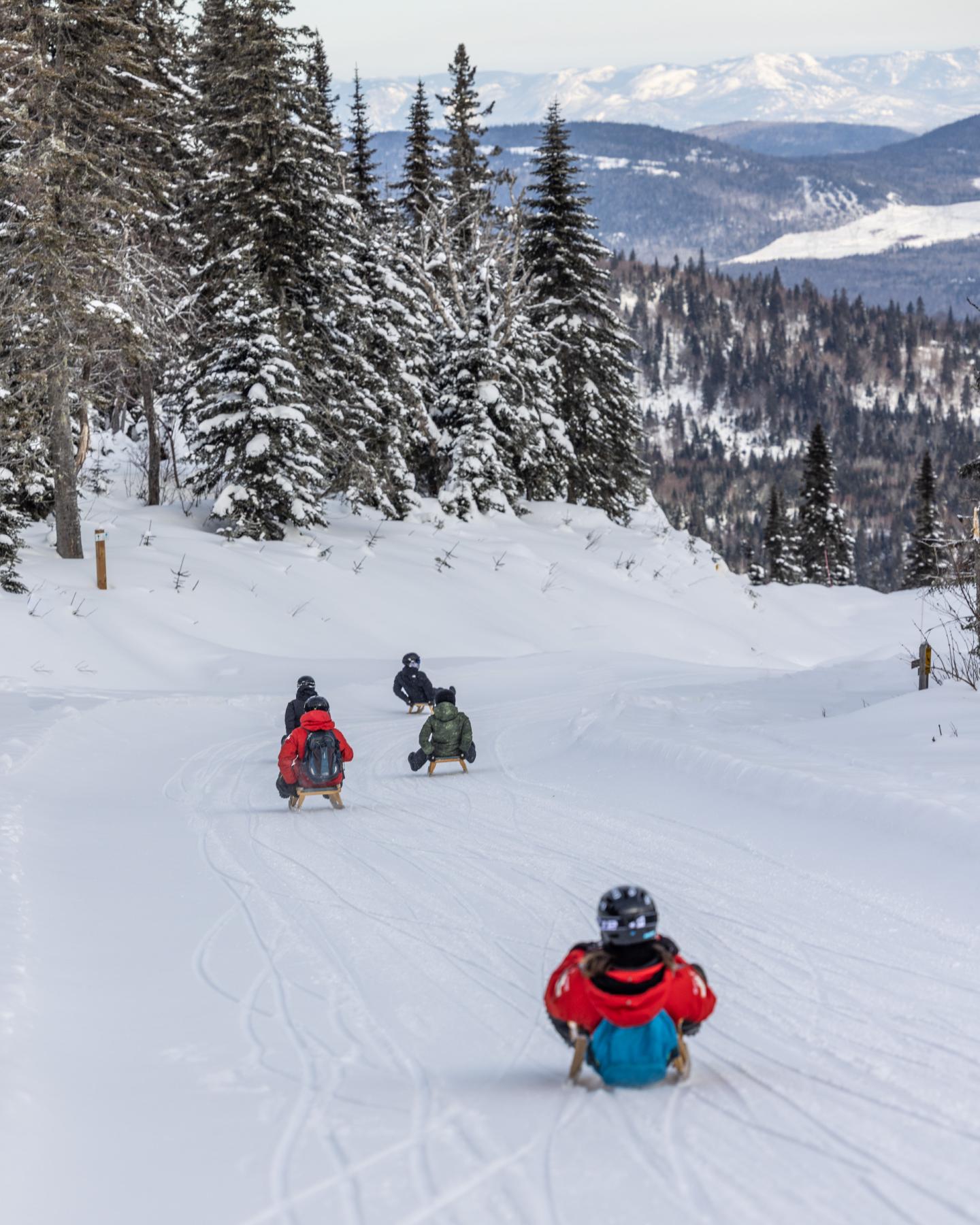 1. Getting paid to play outside
Did you know that being a luge guide at Le Massif means getting paid to ride the longest traditional luge run in North America? Yes, you read that right. It's the perfect job for spending as much time as possible outdoors, having fun and living at the mountain's pace. Everything is there to satisfy your desire to combine business with pleasure.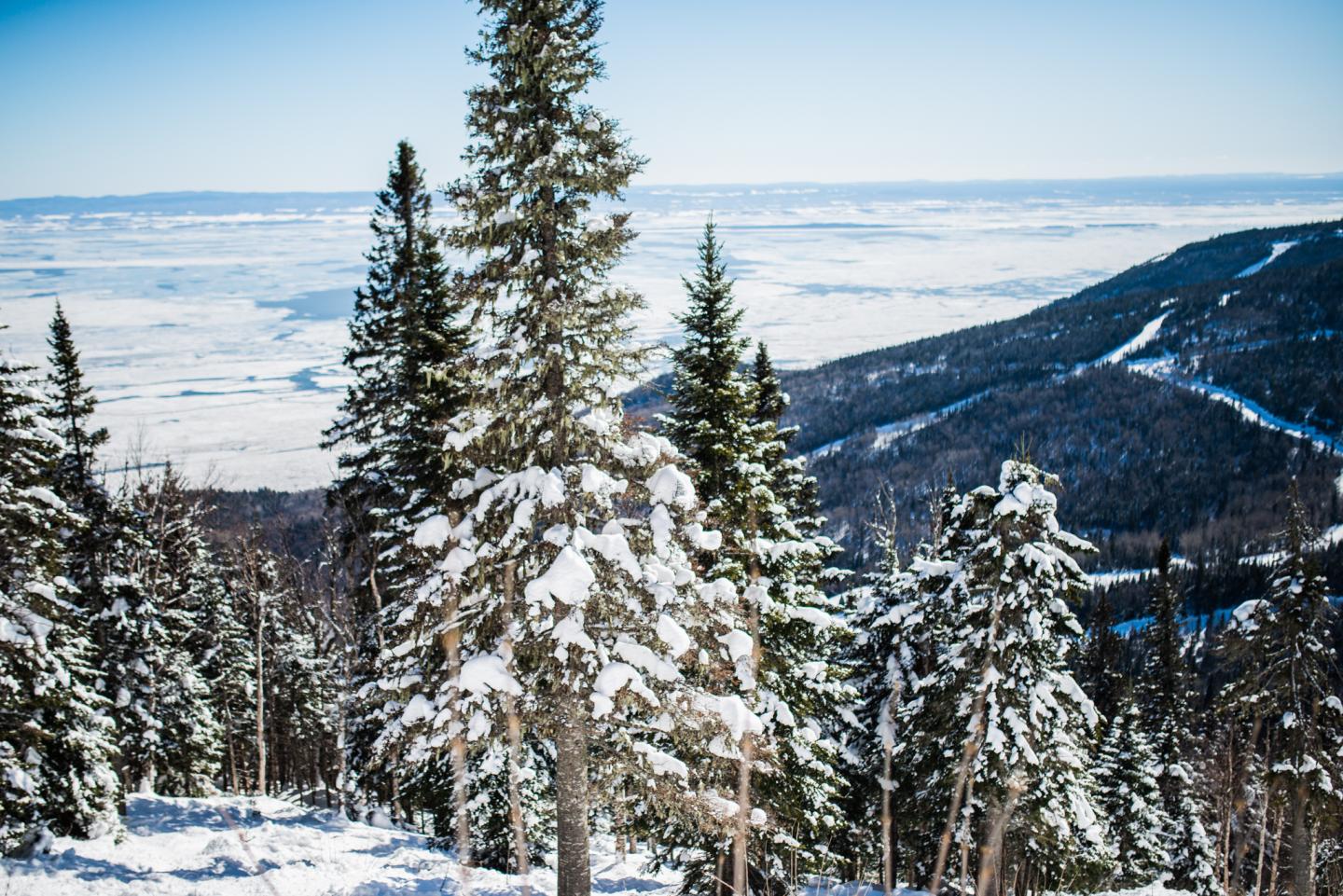 2. Working in a fairy-tale setting
Attention, high risk of wonderment on a daily basis. Le Massif de Charlevoix's completely unique work environment gives the impression, as many employees would say, of being on vacation.
The luge track is located on one of the most magnificent sides of the mountain, on the Mont à Liguori side. From ancient conifers lined with snow to a panorama overlooking the St. Lawrence River, the magical setting transports you into a state of mind that is out of this world. It's the perfect place to be connected to nature.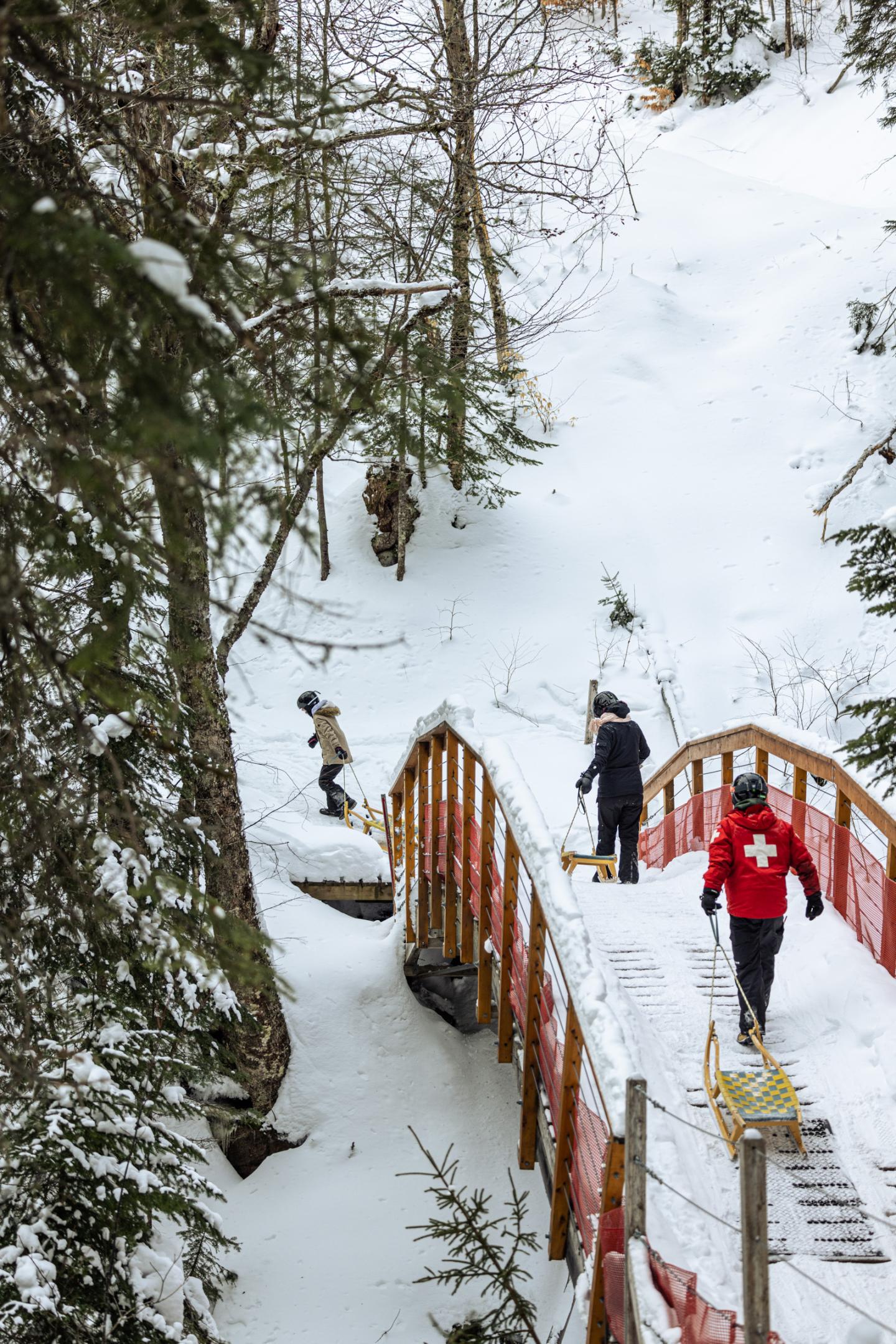 3. Be active
What could be better than a job that gets us moving outside for our well-being? Tobogganers are most active with, among other things, short walks down the hill and guided snowshoe hikes of 3 km to the trailhead. And the best reward after a little physical effort is to slide on the sled.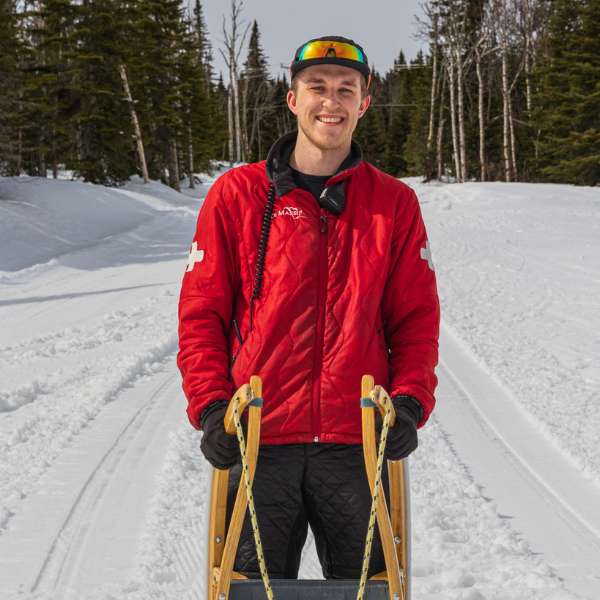 4. Feeding the heart of a child
Sledding is the perfect activity at Le Massif to have fun, laugh endlessly, and enjoy the moment, and it's just as true when you're paid to do it. It's the perfect recipe for feeding your child's heart on a daily basis, and leaving with a light head and a smile on your face.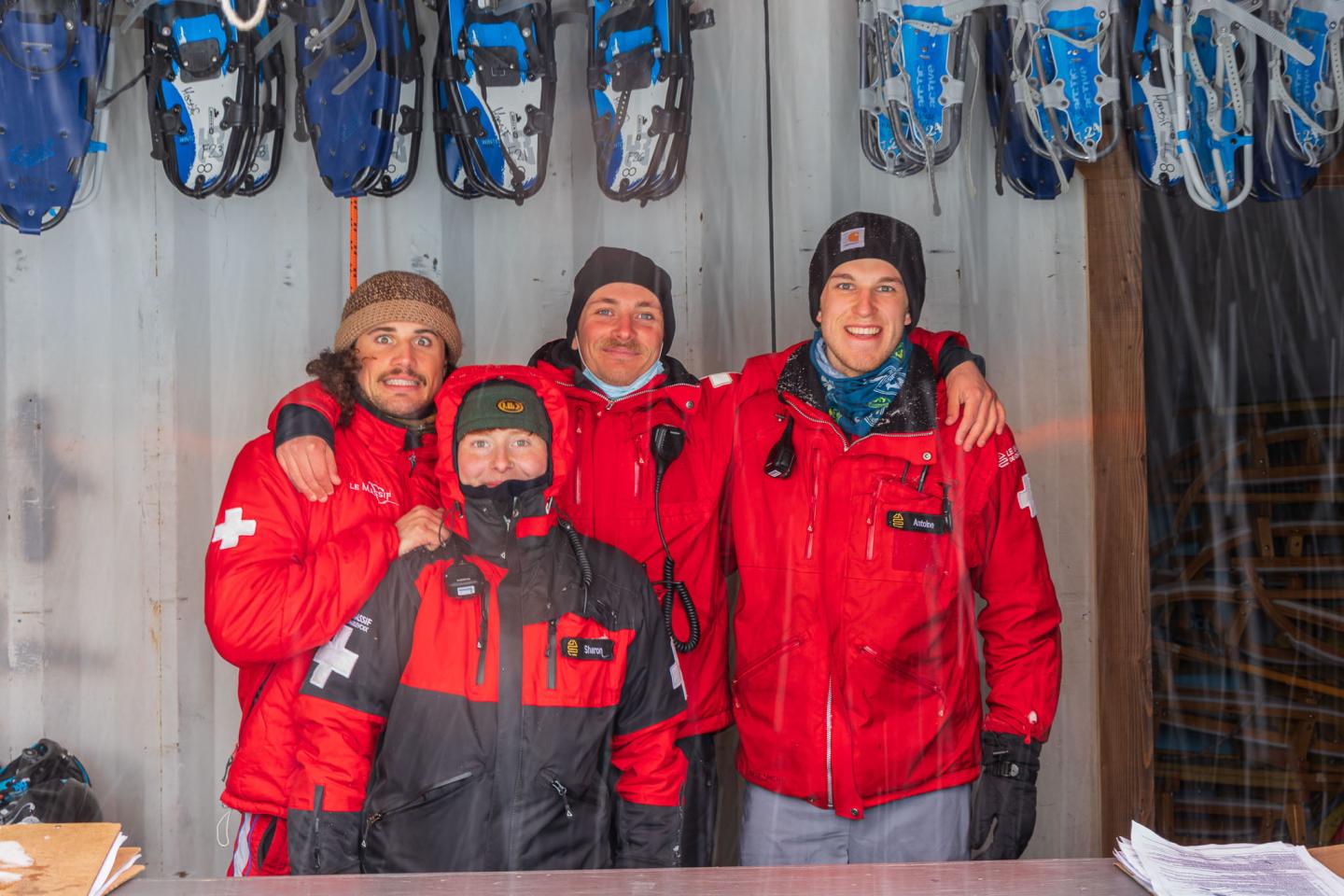 5. Be part of a dynamic team
The feeling of belonging to Le Massif, it is lived and united. Joining the team at the luge is an opportunity to meet and bond. The luge team brings together people who love to have fun, of all ages, which creates an even more dynamic and human environment. In addition, with very attentive and caring managers, the work schedule is adapted to the employees' availability, whether it is full time or part time.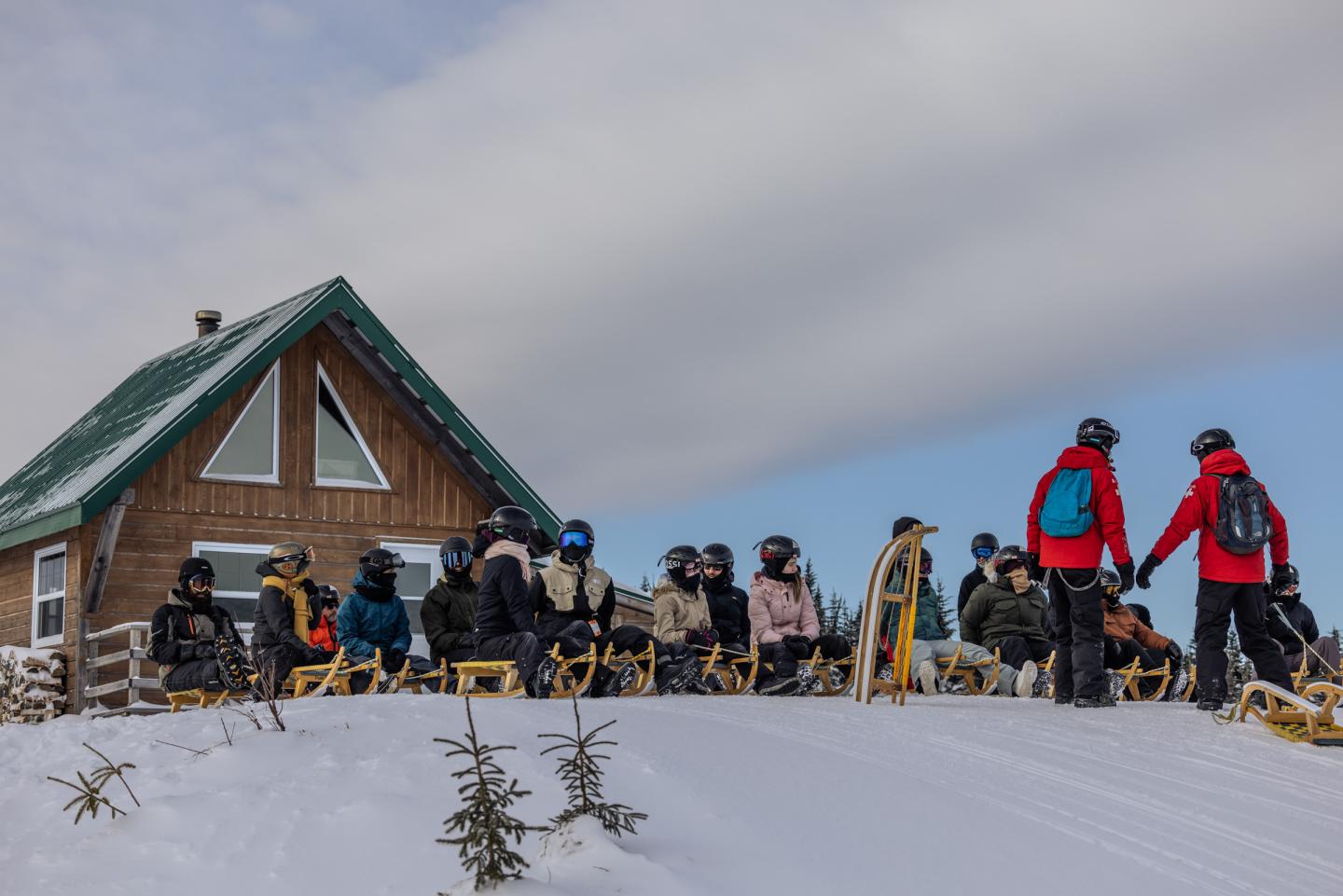 6. Have a challenging job
The beauty of working with a clientele from all over Québec, but also from around the world, in a unique climate, is that no two days are alike at Le Massif! Not to mention that being at the luge allows you to vary your daily routine between greeting guests, snowshoeing and sledding day and night. Being at the forefront of guests' sledding fun is very contagious. It's just happiness.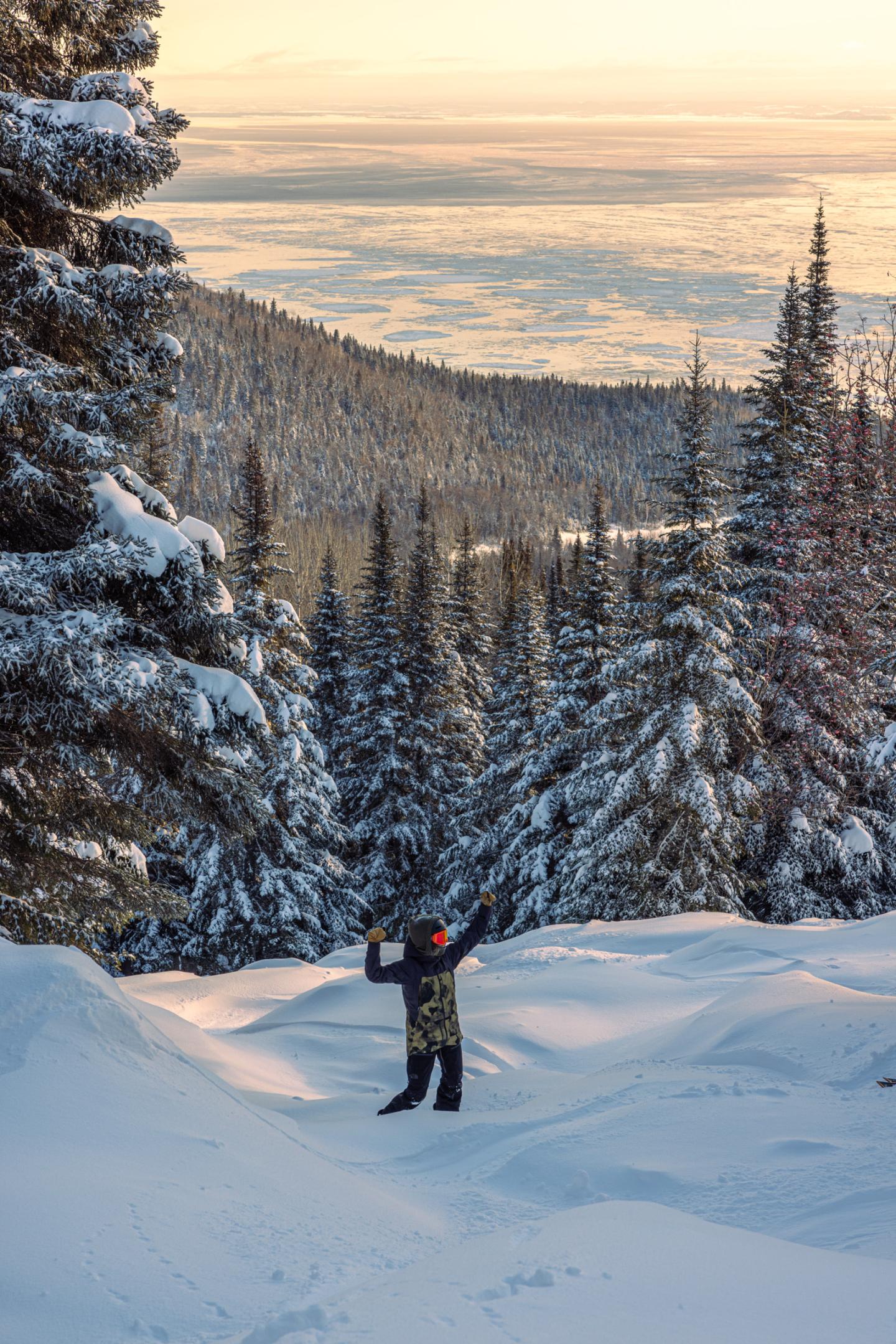 7. Benefit from the advantages of Le Massif
You just can't get enough of playing outside! In addition to being the king or queen of sledding, you can also enjoy other mountain sports, whether you're skiing or snowboarding your way down the Massif! Le Massif's advantages also include discounts at the boutique, so you can be well-equipped for any season.
This winter, come and experience the mountain life, as well as the title of king or queen of luge and be able to proudly say "My luge track has more vertical drop than yours". A unique experience awaits you.
Employee lodging available on the mountain. For more details, please contact us at rh@lemassif.com.