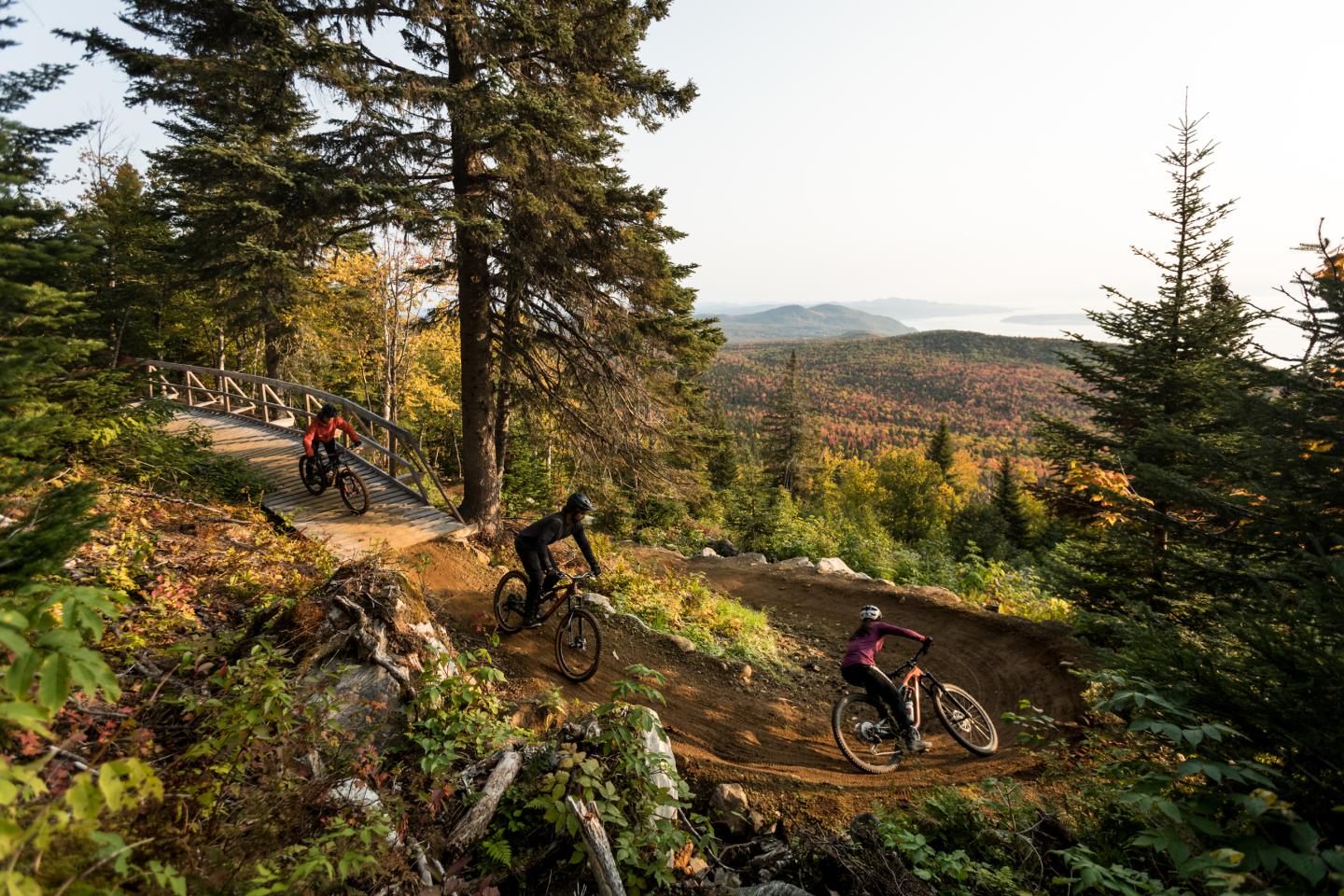 A unique, unforgettable and accessible experience awaits you this summer at Le Massif de Charlevoix with our 35 km of mountain bike trails since the beginning of the 2022 summer season, including 2 new skill zones and a pro-line. The goal is to become the province's premier mountain biking progression center.
The mountain bike courses are now available on the On Piste application.
The 2022 mountain bike season is now over. Thank you for a memorable season. We look forward to seeing you on the trails in the summer of 2023.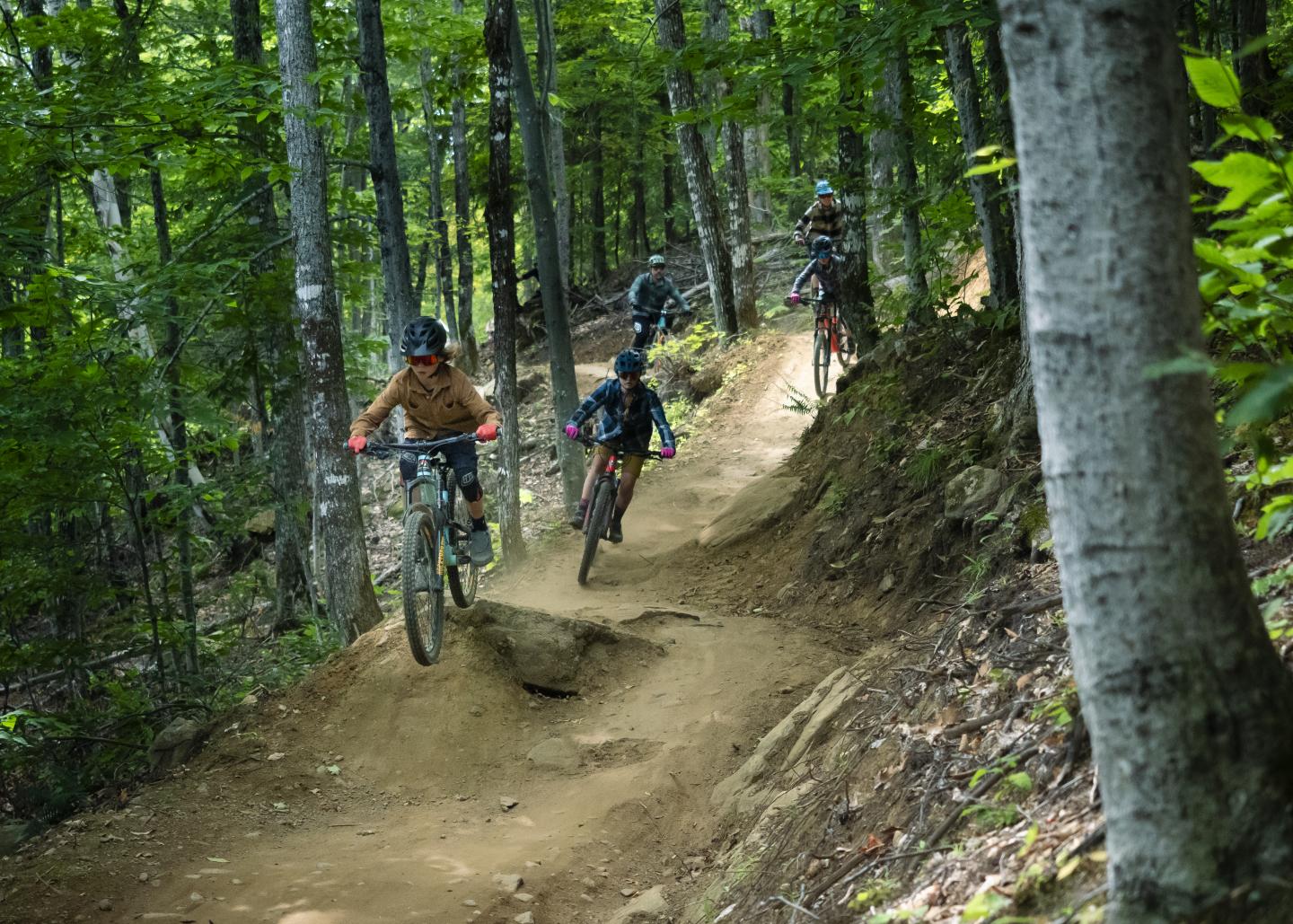 Activity details
Let gravity carry you. Mountain biking at Le Massif de Charlevoix is 23 enduro-style trails, 1 pro-line and 2 skills zone that combine a wide variety of terrain with downhill riding.
Beginners, intermediates or experts, all mountain bikers will be satisfied by our downhill trails of various levels that combine pleasure and speed. There's something for everyone on Le Massif's playground.
Helmets are mandatory; additional protective gear is strongly encouraged
Bike park tickets must be purchased online in advance 
Limited number of tickets available per day
Mountain bikes are mandatory (downhill bikes not recommended)
Chairlift available
Any device to put your children on your bike is forbidden in the downhill trails (MacRide, Giraffe)
Fatbike
Fatbikes are allowed on the mountain under certain conditions.
Tires of 5" maximum (external width of the tire)
 The bike racks on the Grande-Pointe lift are not adapted to Fatbikes. The use of the Grande-Pointe lift with a Fatbike is exceptional and at the guest's risk.
All electric Fatbikes are prohibited as they systematically exceed the maximum weight allowed (55 lbs).
Lift schedule
10:00 a.m. to 5:00 p.m.
*Last lift for guests parked at the base of the mountain is at 4:30 pm.
Bike Park Daily Tickets - Summer 2022

|   | Full Day |   | After 2 pm (Tickets also available on site) |   |
| --- | --- | --- | --- | --- |
| 18 years old and up  | n/d | n/d | n/d | n/d |
| 13 to 17 years old | n/d | n/d | n/d | n/d |
| 7 to 12 years old | n/d | n/d | n/d | n/d |
| 6 & under | free |   | free |   |
Mountain bike season passes — Summer 2021 

 

 
Regular
 

Ages 18 +

n/d

n/d

Ages 13–17

n/d

n/d

Ages 7–12 

n/d

n/d

Family 
(4 members maximum)*

n/d

n/d

Ages 6 & under

free

 
*Better pricing for families of 3–4 people. Couple's status: 2 adults (26 and older), living under the same roof. ID and proof of status are required. 

Mountain bike routes are now available on the On Piste app, allowing you to be guided through the mountain and track and record your performance more accurately.
View trail with On piste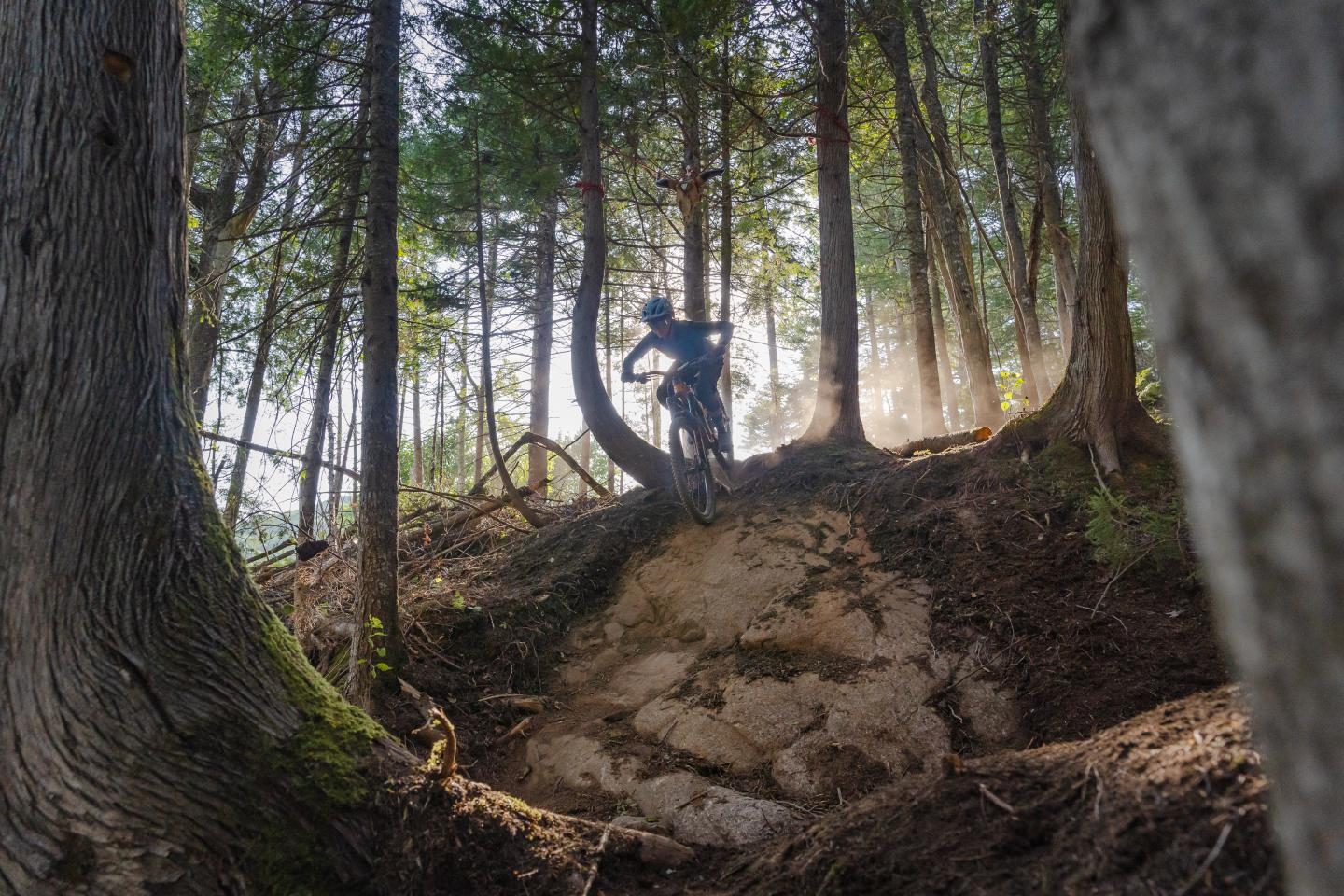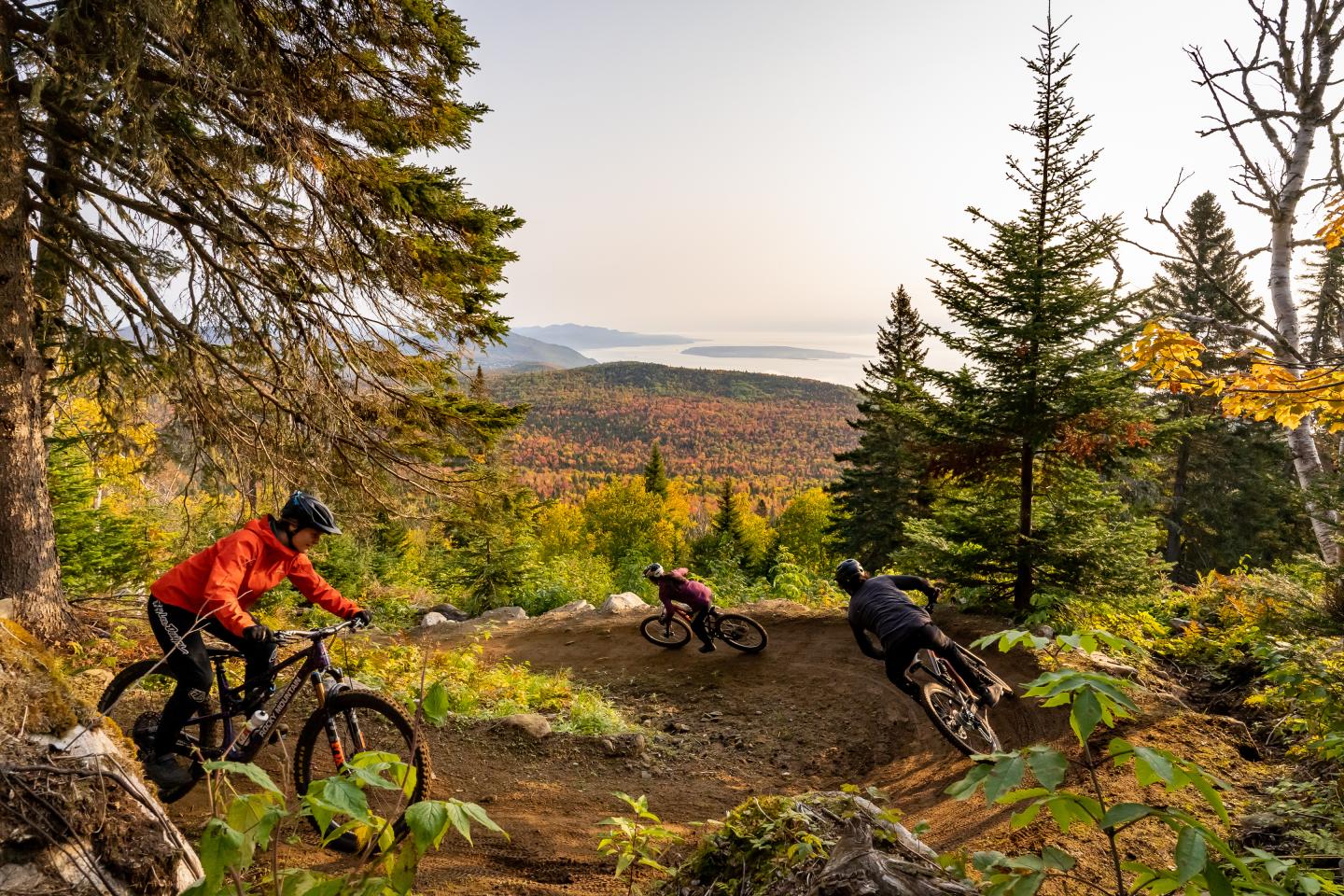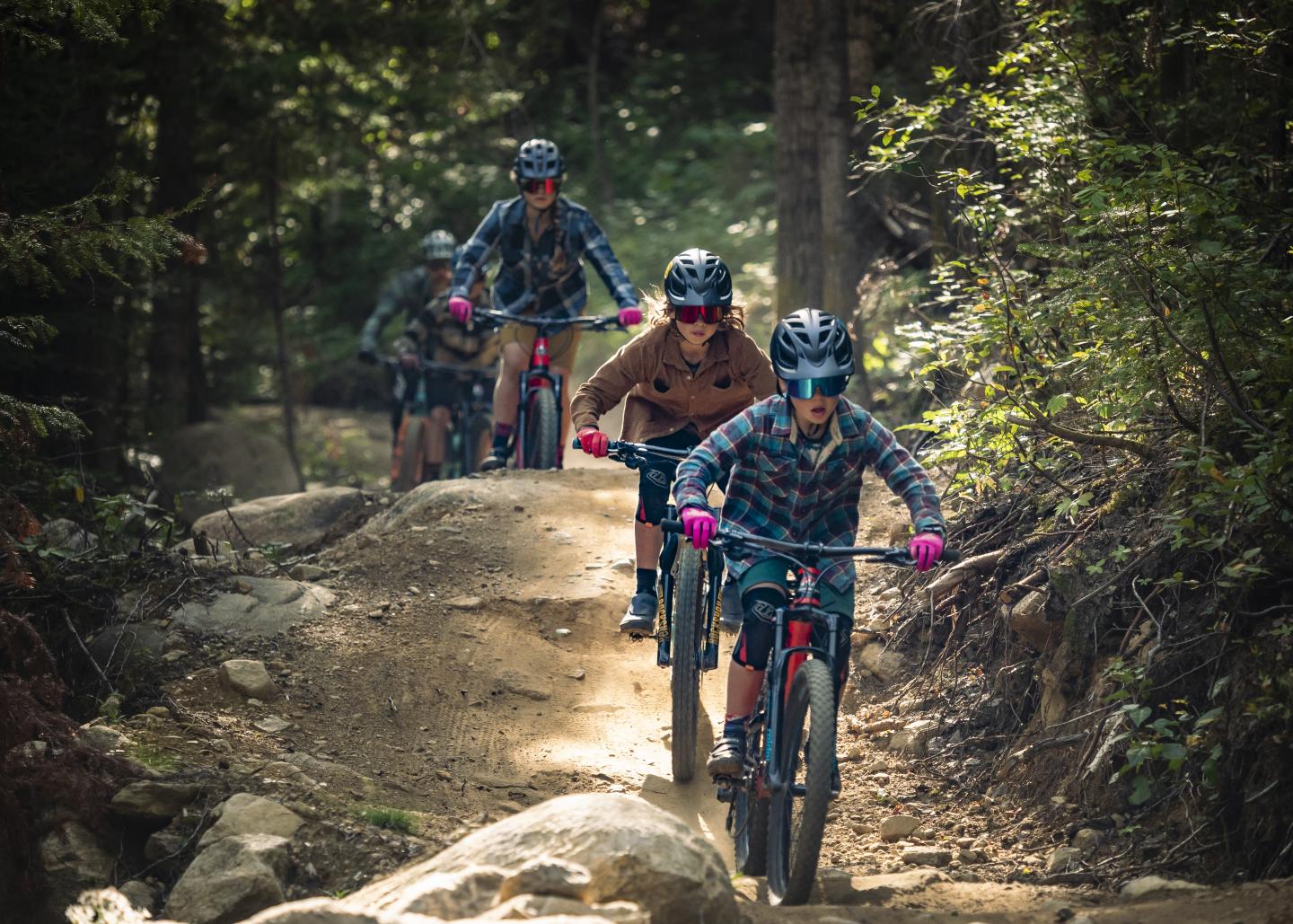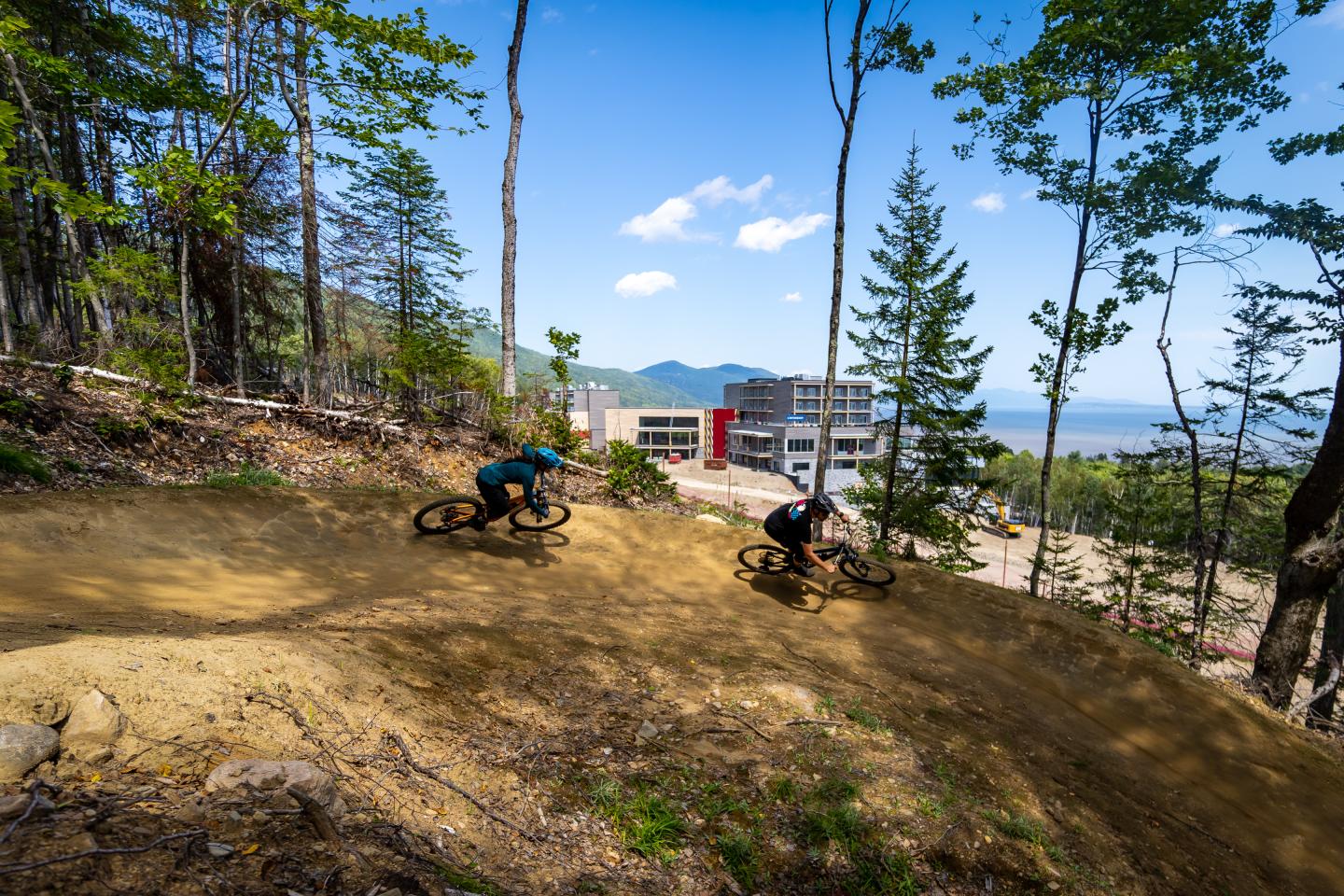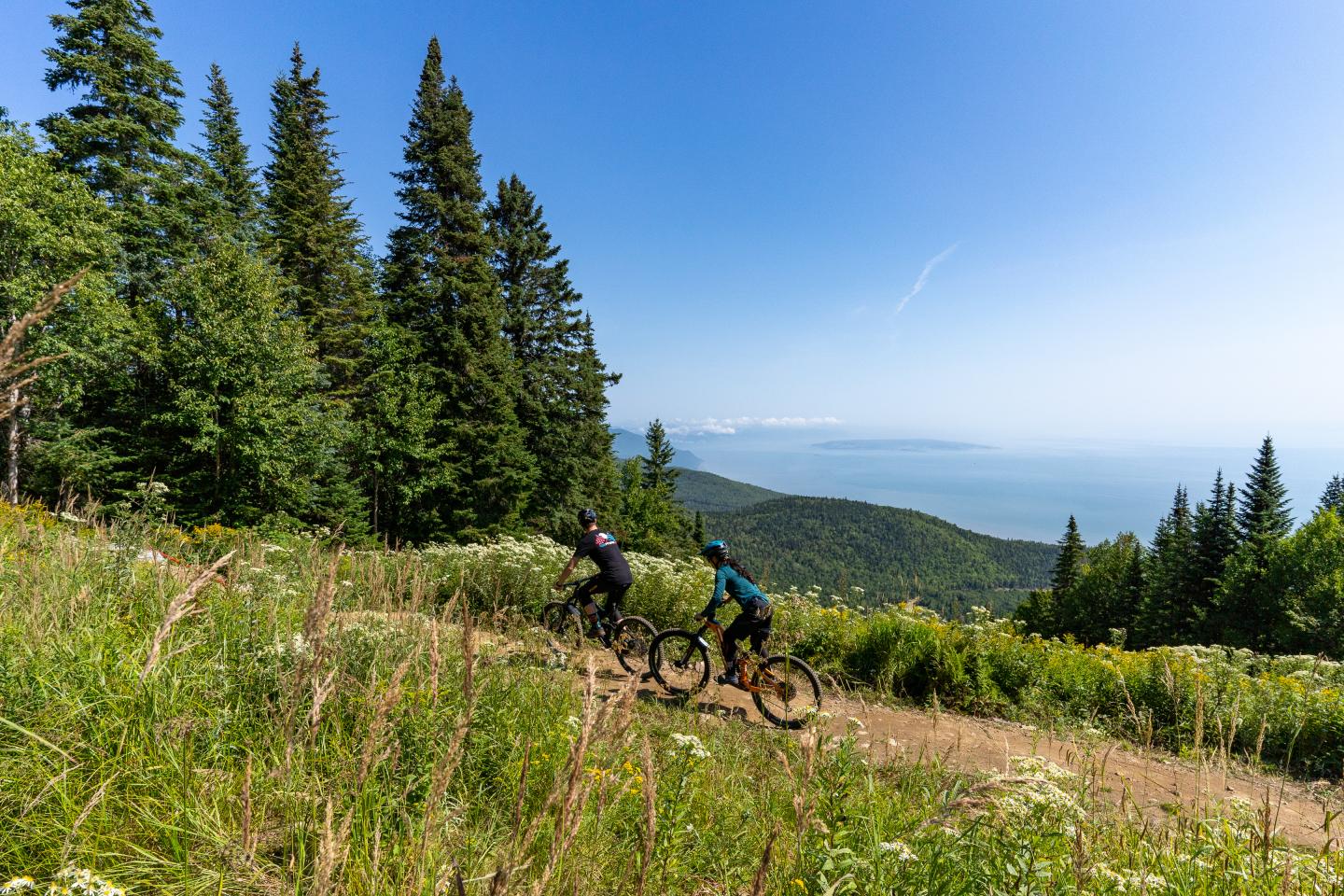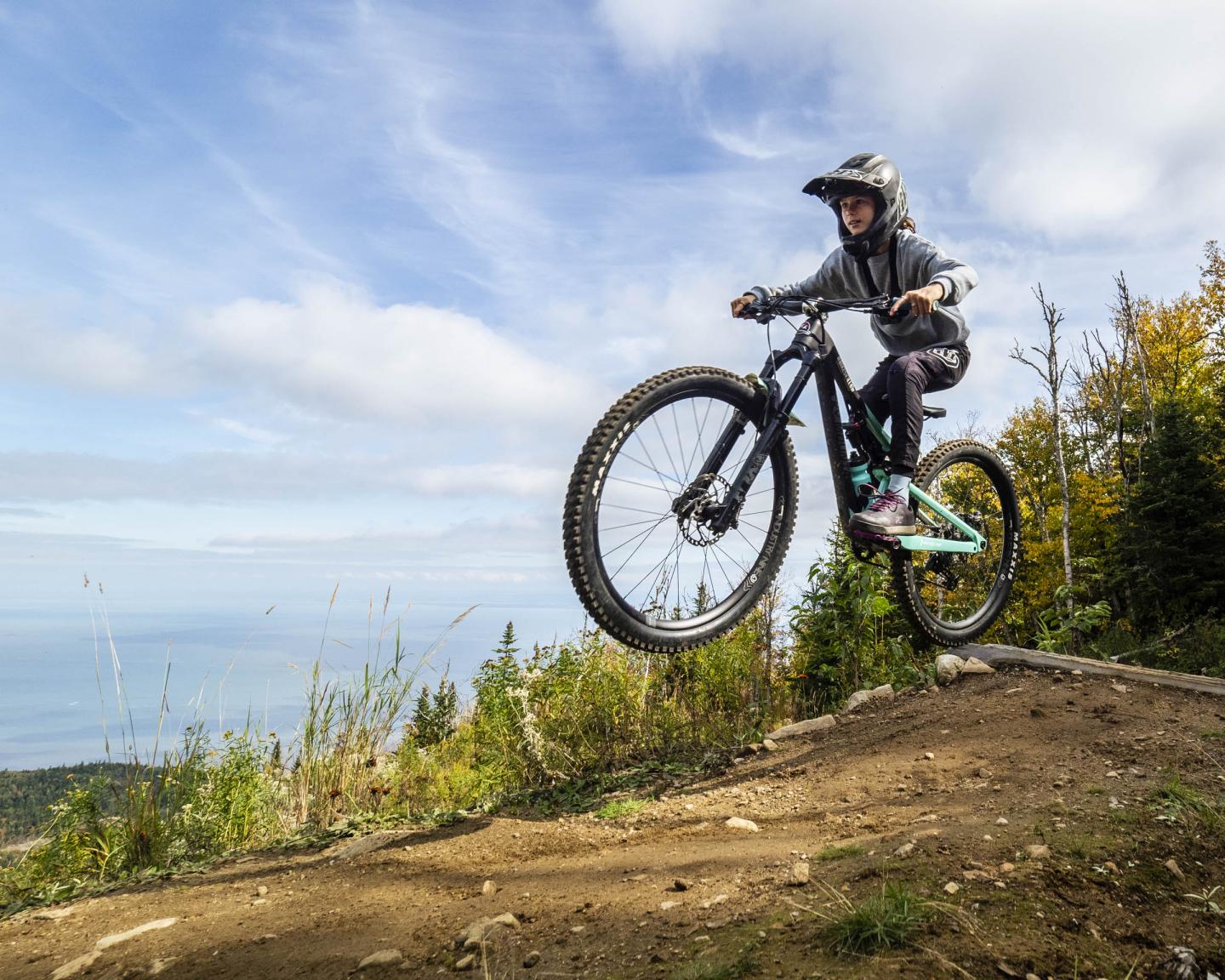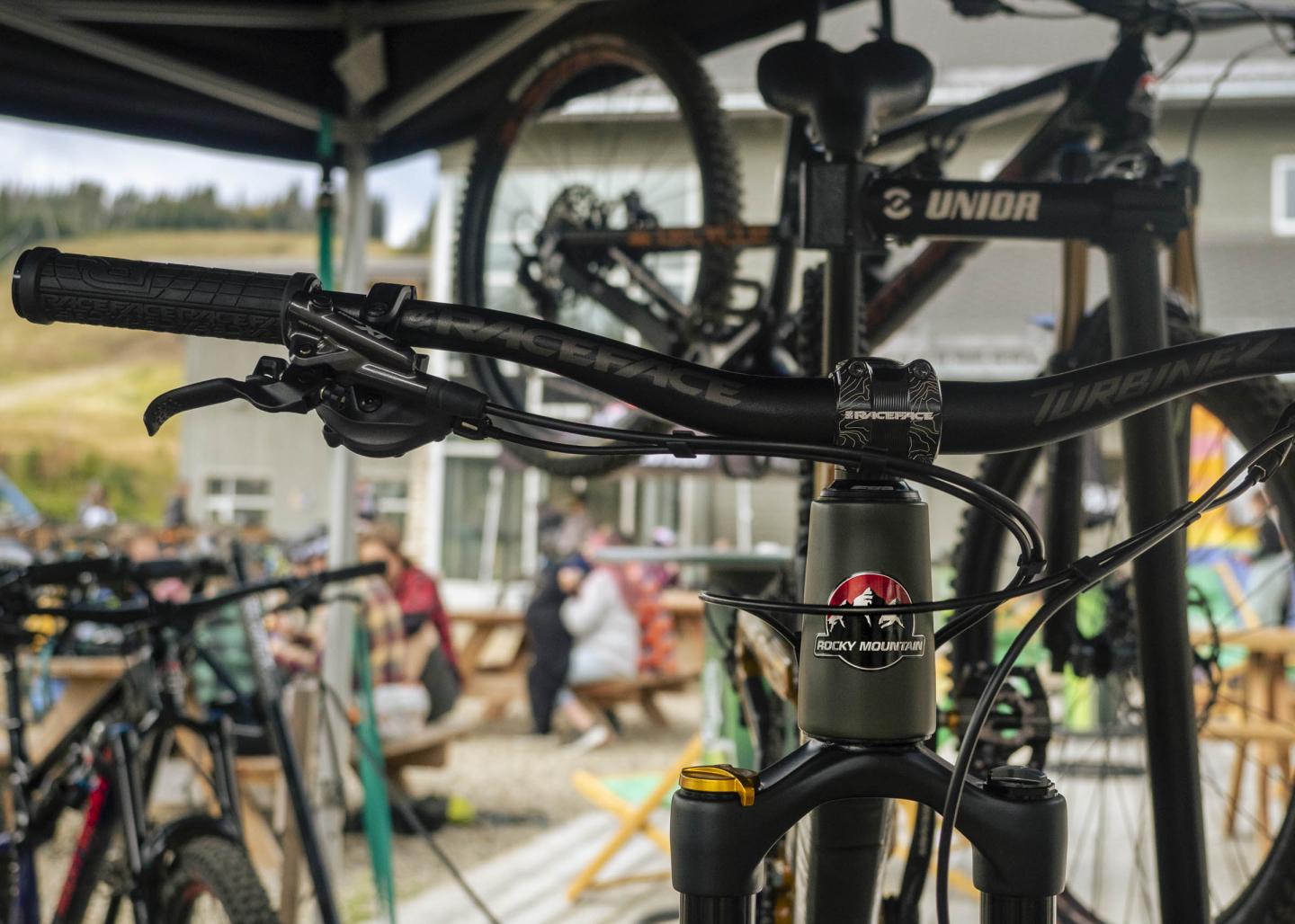 Rentals and equipment
Mountain bike rentals from Rocky Mountain Bikes and protective gear rentals are available at Le Massif's rental centre. See you at the 2023 summer season.