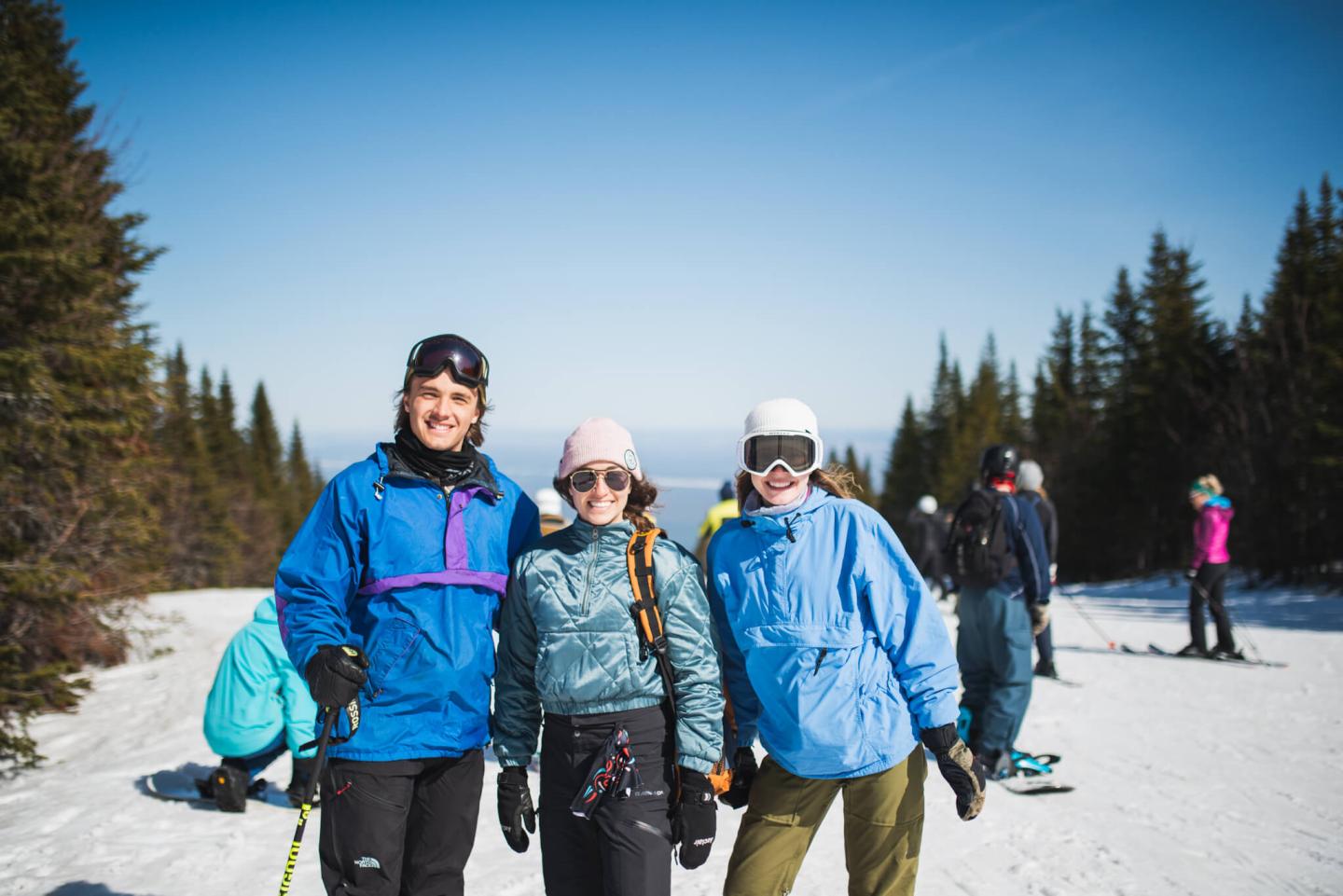 Everyday is a snow day here. Join us for a safe and well-organized field trip that's both fun and educational. Mountain access is easy and direct: park at the summit, gear up in our full-service lodge, and hit the slopes. We offer three options to get everyone excited to play outside.
Full day of skiing or snowboarding
Whether your group has beginners or experts, our certified instructors, amazing snow conditions, healthy food, and laid-back atmosphere makes for a perfect day on the mountain for your students.
Half or full day of sledding
Double your sledding fun with double the runs. A unique experience in North America, our sled run is a blast for everyone. No skiing experience needed! Laughs and adrenaline rushes are guaranteed.
Skiing and sledding
The best of both: one, heart-pounding ride down our sled run and the rest of the day carving up the slopes.