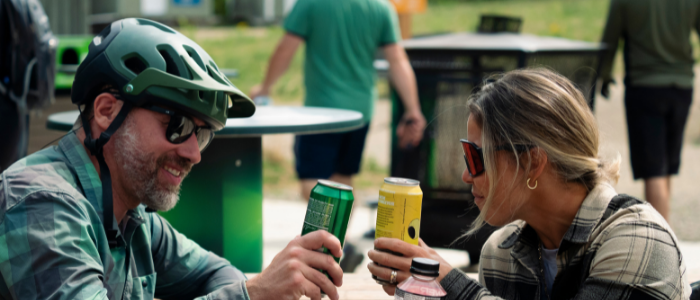 Spoil your appetite and your thirst for adventure while discovering the flavors of Charlevoix, from the bottom to the top.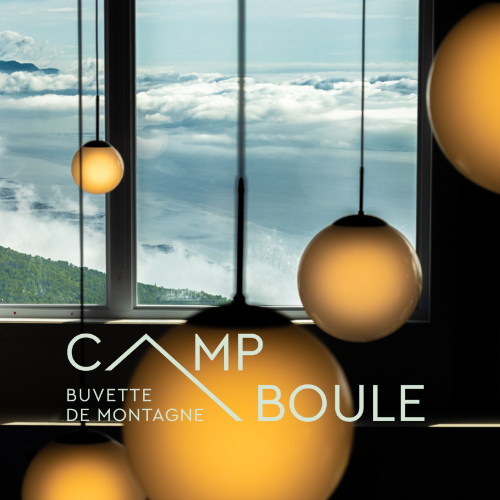 Camp Boule buvette de montagne
​at the summit
Inspired by alpine restaurants, the brand new Camp Boule mountain restaurant, located in the Camp Boule sector, offers a brunch, aperitif and evening menu. The menu, developed by David Forbes, offers seasonal, intuitive and tasty cuisine, while highlighting the region's producers. Revisit the very first chalet built on the mountain, completely renovated for the occasion, or enjoy the new terrace, both offering one of the most beautiful views of the St. Lawrence River, from the highest point on the mountain.
Open thursday to sunday on booking.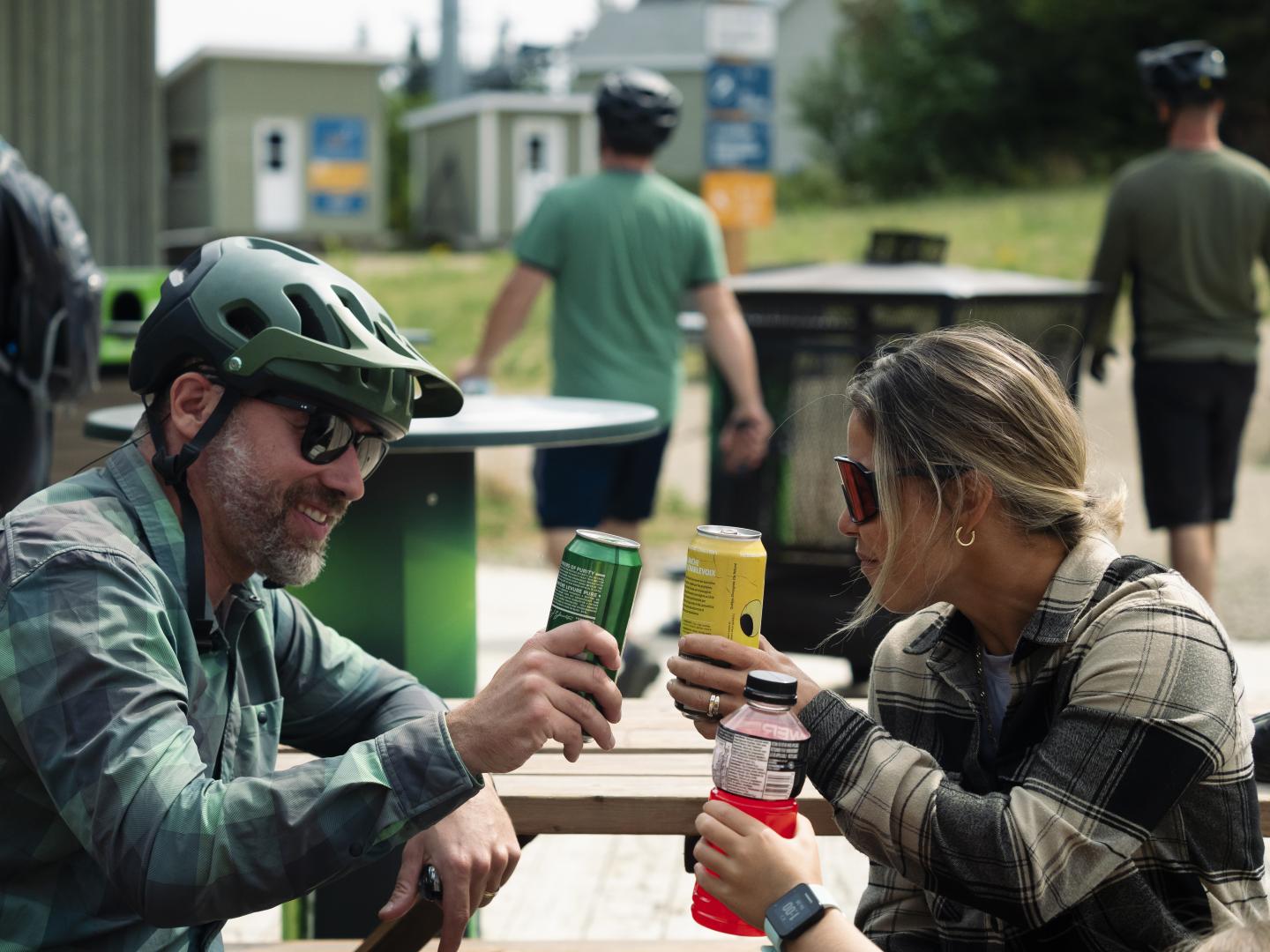 Le P'tit Dep du Massif
at the summit
Le P'tit Dep du Massif, located on the terrace of the Summit Chalet, offers a simplified menu to quench your thirst during the day or after a ride in the sun. You'll find lunch salads and sandwiches, as well as all sorts of snacks, beers and other refreshments.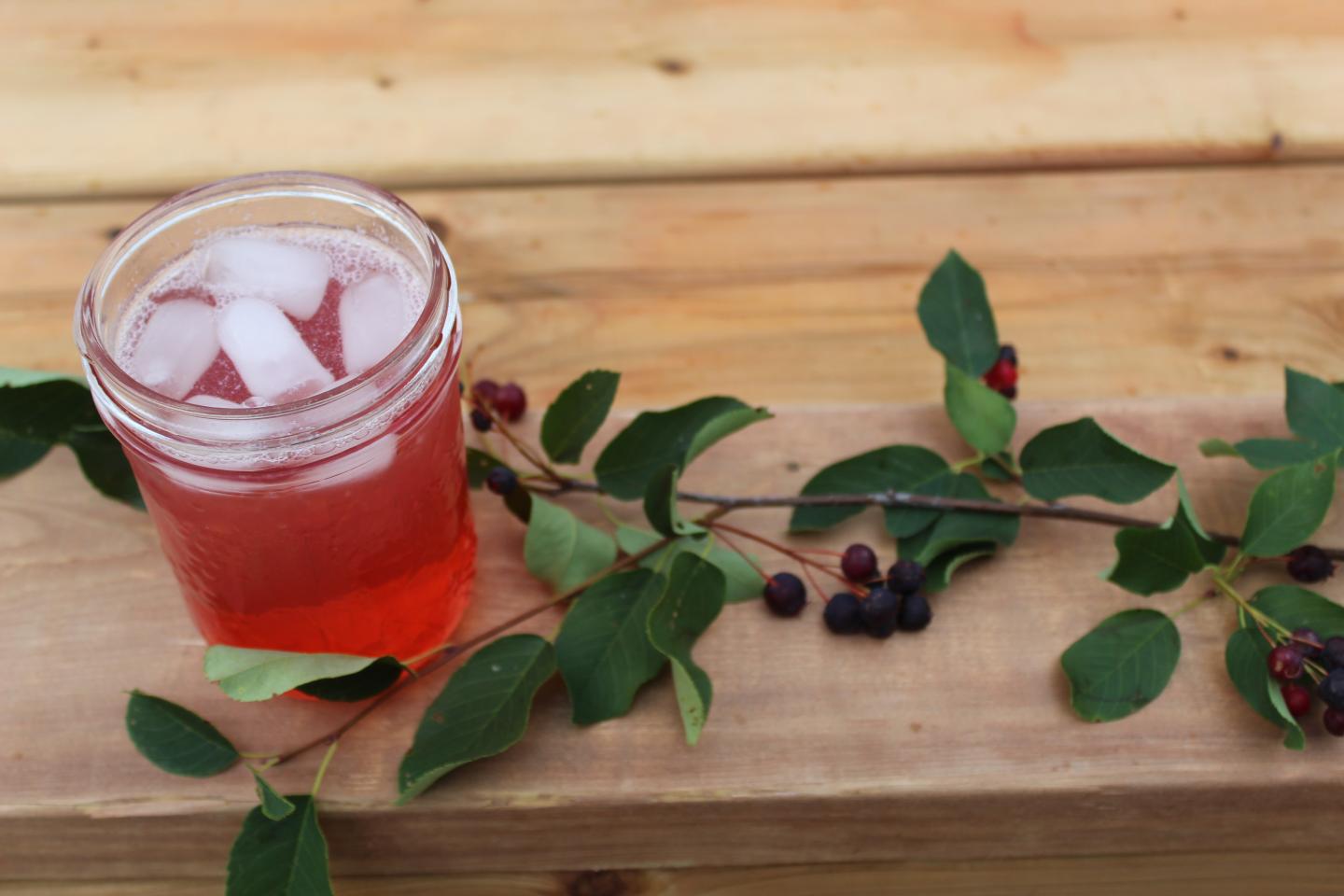 Forêt Gourmande Café-boutique
at the base
For a taste experience that's off the beaten path, visit the Forêt Gourmande Café-boutique at the base of the Mountain, whose coffees, beverages, and healthy snacks are made from delicious wild plants gathered in the inhabited forest of Le Massif and the Charlevoix region. Free tastings at all times.
Open upon reservation and during guided tours.