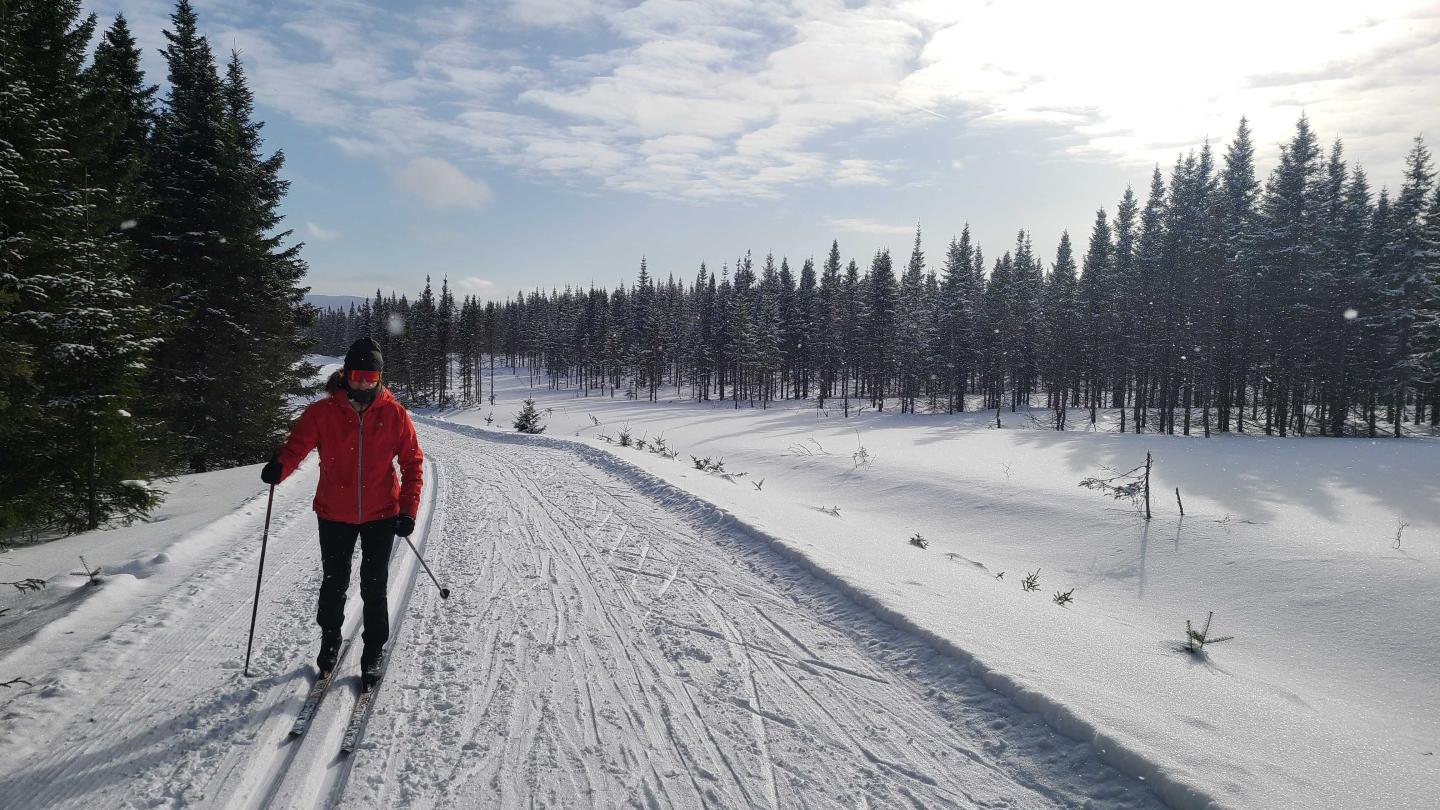 Sentier des Caps de Charlevoix
Discover Sentier des Caps de Charlevoix's cross-country trails at your own pace. Enjoy a peaceful, friendly environment and grand river and mountain views, where snowy trails meander across boreal and ancient forests, with riverside views of Isle-aux-Coudres and the Montmagny Archipelago. Whether you're simply out for a stroll or have a more rugged agenda in mind, enjoy the region's diverse nature and the simple stillness of winter.
Locations
Charlevoix reception
61, chemin du Massif
Petite-Rivière-Saint-François (Québec) 
418 435-4163
St-Tite-des-Caps reception
2, rue Leclerc
Saint-Tite-des-Caps (Québec)
418 823-1117
1 866 823-1117
Le Massif pass holders benefits
New this year! 
Le Massif de Charlevoix and Sentier des Caps have joined forces to offer you more activities without leaving the area.
All Le Massif pass holders will have free access to the network of hiking and snowshoeing trails in the Sentier des Caps territory. In addition, take advantage of a discount on cross-country ski season passes available directly at Sentier des Caps. To redeem this discount, simply present proof of purchase from your Le Massif season pass when purchasing your Sentier des Caps pass.
Enjoy a morning of skiing, with the best conditions of the day, then finish your afternoon cross-country skiing — all in the same majestic setting of the Massif de Charlevoix.  Get your cross-country ski access tickets directly at the Massif de Charlevoix ticket office or at Sentier des Caps.
Daily tickets 2021-2022

| Cross-country skiing | Adult |
| --- | --- |
| 18+ | $19,50 |
| 65 + | $16,25 |
| 13-17  | $13,50 |
| 12 and - | Free |
| Family (2 adults + 2 juniors 13-17) | $55 |
| Resident St-Tite-des-Caps & Petite-Rivière-Saint-François | $9,75 |