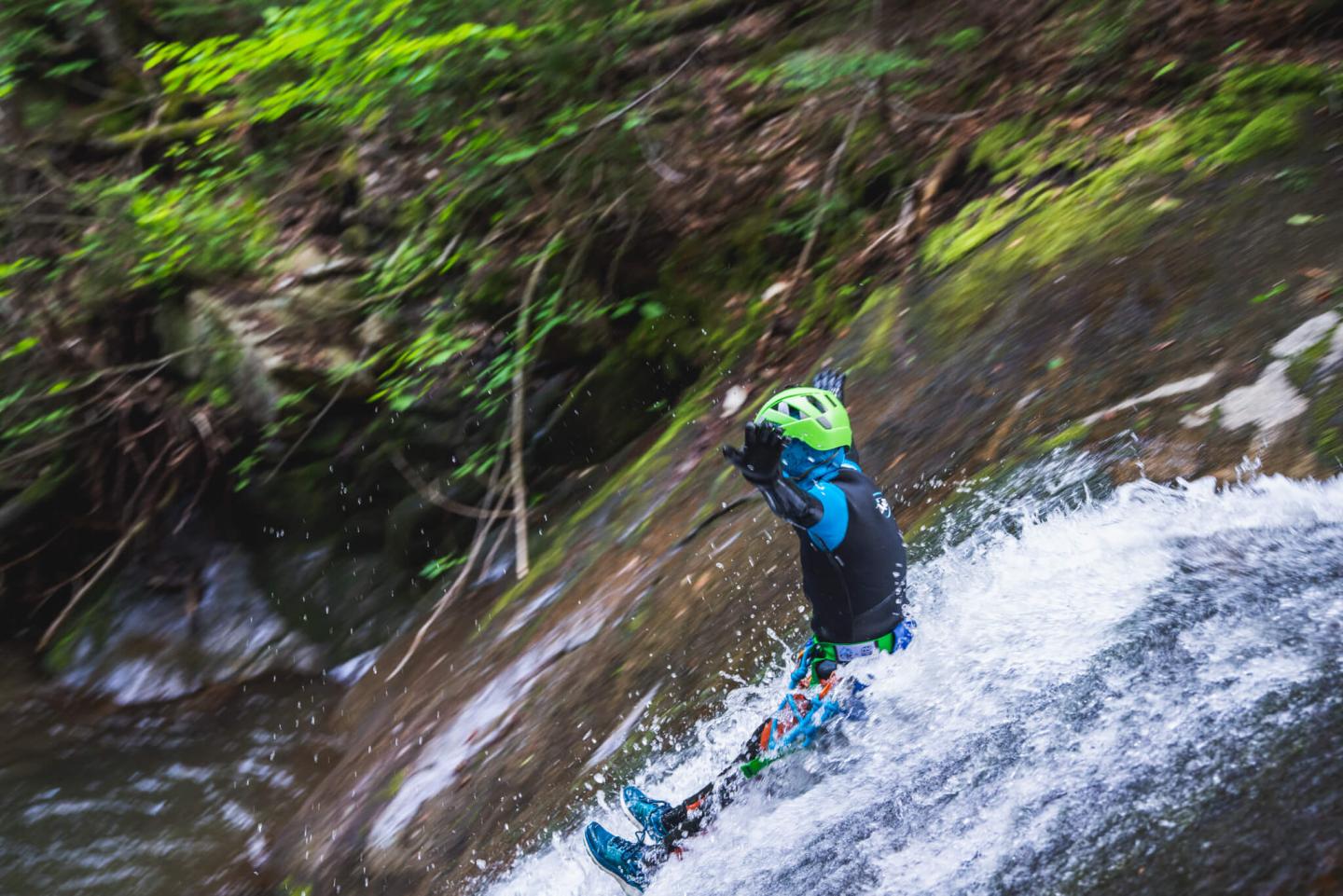 From June 12, 2023
Canyoning-Québec invites you to get your feet wet on an extraordinary adventure. Traverse steep, rugged streams; hike and swim among canyon walls, and rappel waterfalls while harnessed to a rope...all accompanied by professional guides. Beginners are welcome!
An immersive adventure at Le Massif de Charlevoix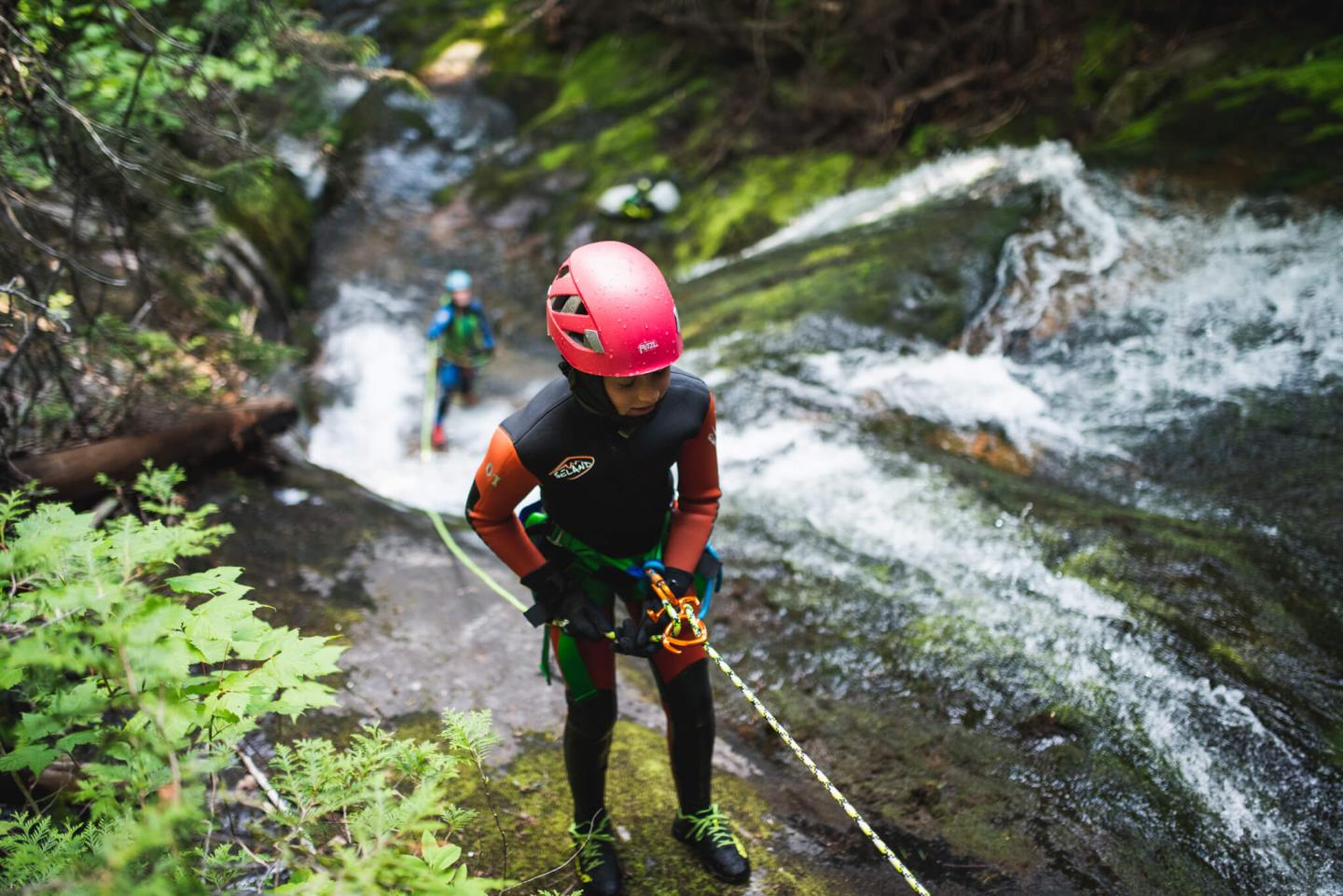 Canyoning at Le Massif
A guided canyoneering excursion through moss-covered canyons and rushing white water. Rappel up to seven waterfalls and stop to enjoy cliff jumps, natural waterslides, and swimming holes along the way. It's a cold-water (50°F) adrenaline rush for physically fit beginners.
Suitable for ages 14+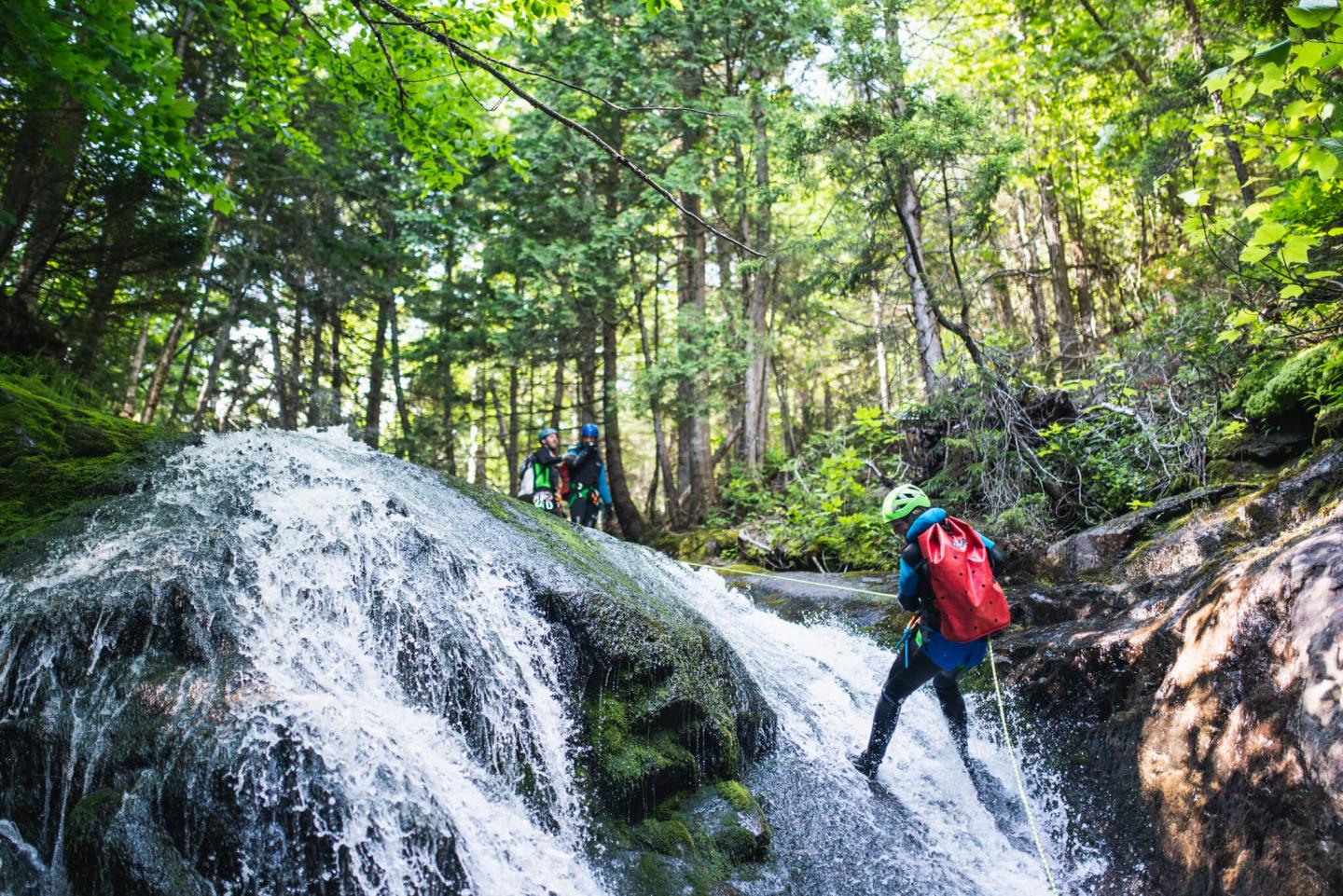 Grande-Pointe Canyon
A half-day excursion for beginner canyoneers wanting to jump, splash, and play in emerald green pools. Participants will learn to rappel along the stream, and special cold water wetsuits are provided.
Suitable for ages 8+.