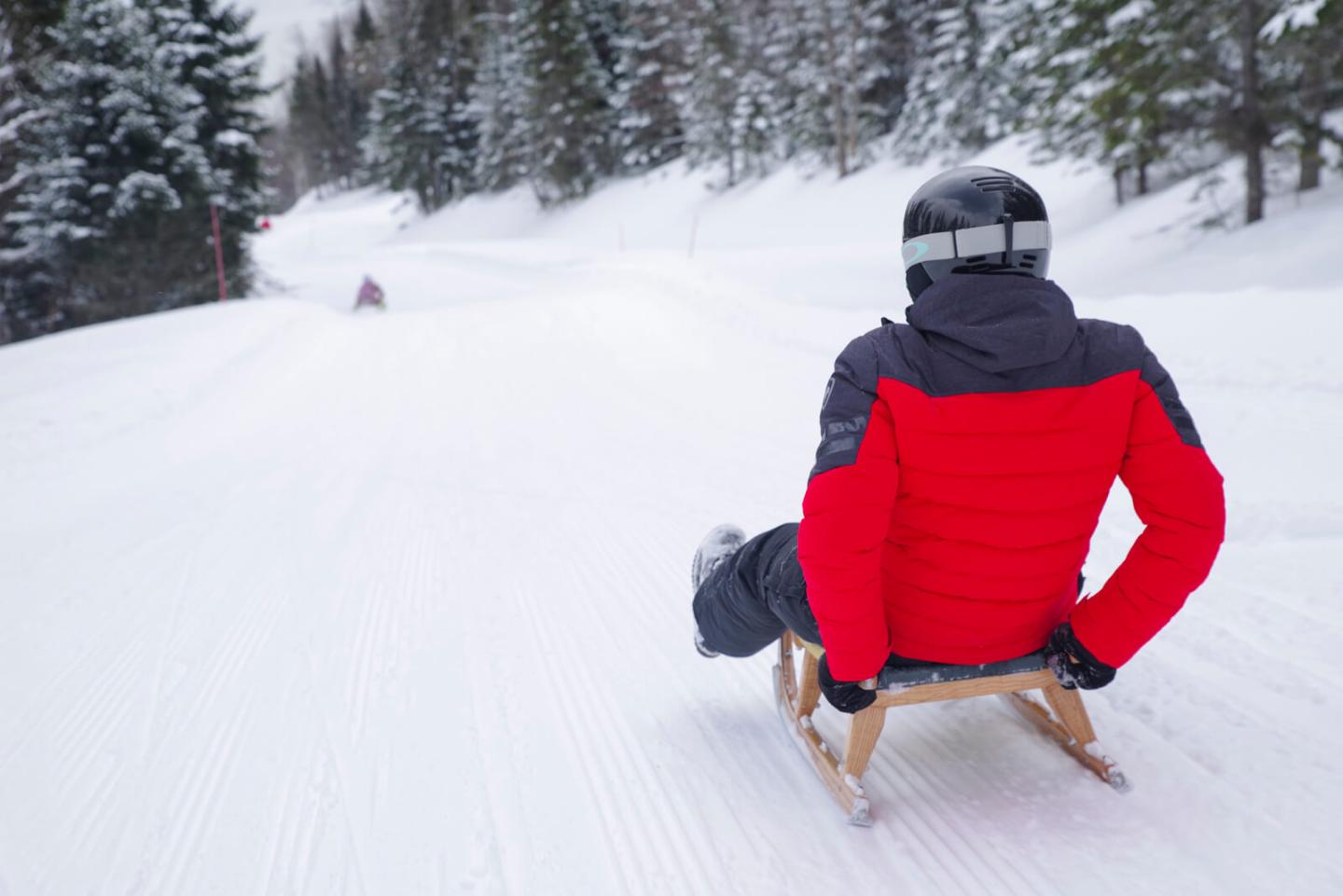 The most popular activity in town. Get the adrenaline flowing on our one-of-a-kind, 7.5 km sled course, where you'll navigate tight turns, high speeds, and breathtaking landscapes via luge while laughing (and screaming) out loud. Perfect for team-building, brightening up a business meeting, or pure entertainment.
Double the fun with a sled run followed by a day on the slopes. For more info, contact ventes@lemassif.com.
Tarification
Tarification disponible sur demande. 
Offre spéciale à partir de 53,10$ pour des groupes de 20 personnes et plus en semaine 
Slide or stroll into Le Sentier des Caps
For those who don't alpine ski or snowboard, enjoy a slower winter pace at Le Sentier des Caps with direct access to cross-country skiing or snowshoeing trails via the summit at Le Massif. The stunning views of the St. Lawrence River and surrounding mountains are sure to impress any nature lover.