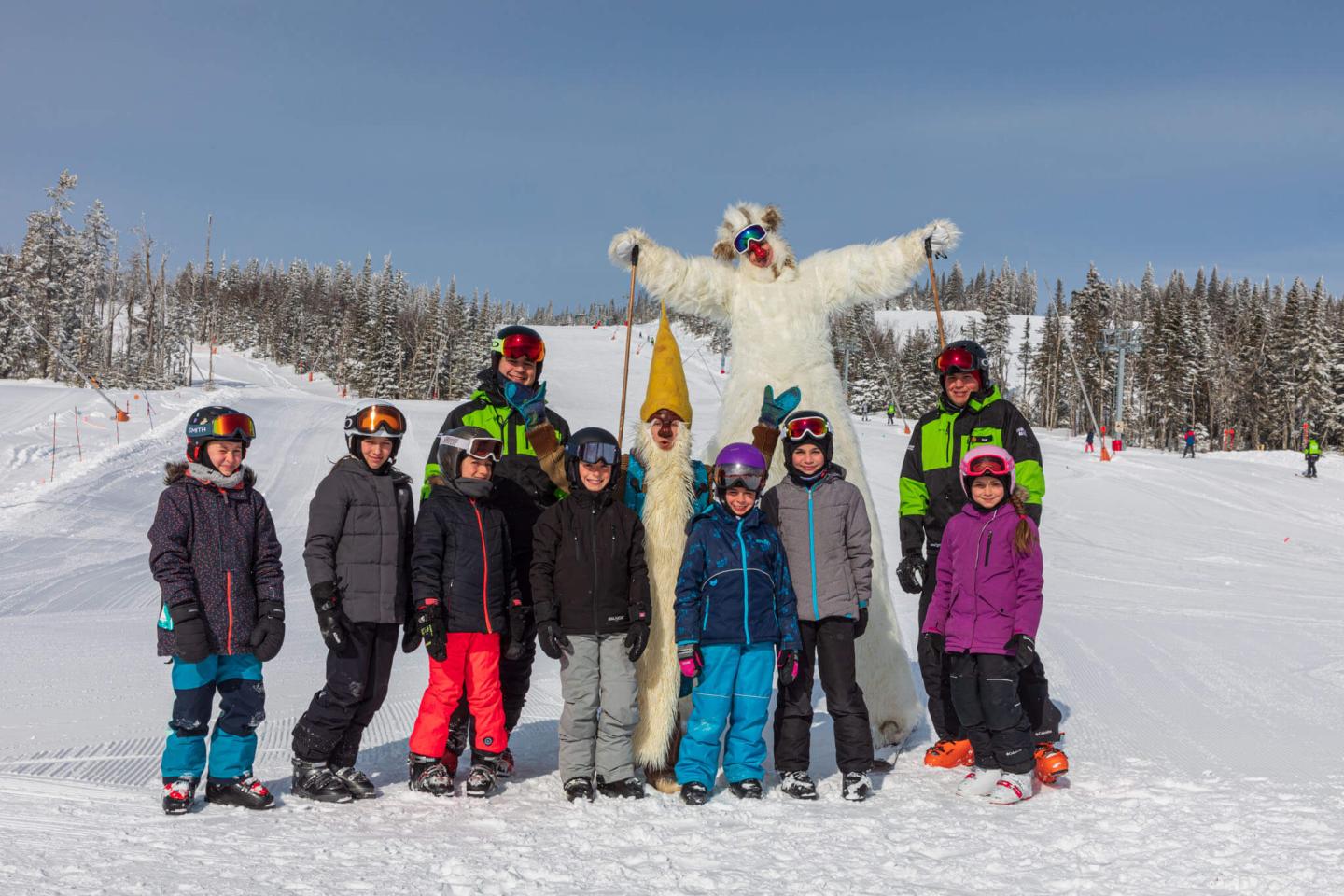 Sharing the excitement of skiing and exploring with the next generation. Our weekend camps allow your child to develop their love for the mountain in a fun, safe environment with a certified instructor.
Season-Long Children's and Youth Programs
Camps focus on adventures, skill development, and making new friends.
All our children's programs are considered all terrain. This exposes them to all types of snow conditions and enables them to excel as quickly and efficiently as possible. 
6-week program starts January 8, 2022
3-week program starts February 19, 2022 
Schedule
9:00 am to 3:00 pm (5,5 hours per lesson)
Group type 

Presale 

3 days

Regular

3 days

Presale

6  days 

Regular

6 days 

Munchkins

Ages 4–6
2–4 kids per group

$278

$309

$547

$608

Juniors

Ages 7–12 years
4–8 kids per group

$278

$309

$547

$608

Teens

Ages 13–17
4–8 kids per group

$278

$309

$547

$608