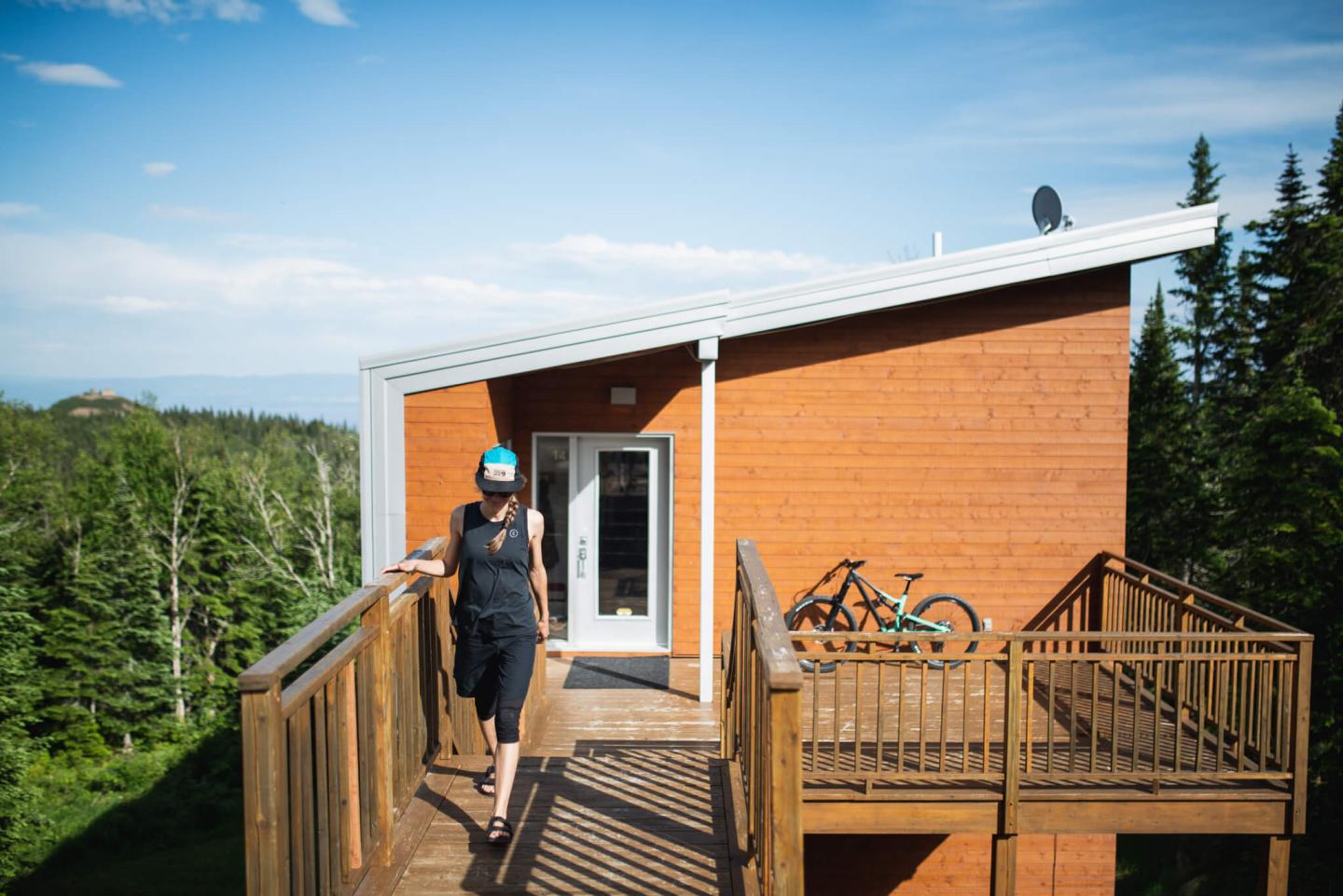 Immerse yourself in nature with priority access to the slopes. We invite you to stay, play, and rest in the heart of the action at one of our peaceful lodging units here at Le Massif de Charlevoix. Visitors who stay with us will have priority access to the bike and ski trails.
Staying at Le Massif de Charlevoix
Le Massif de Charlevoix is a peaceful oasis in the heart of nature. Treat yourself to a stay at the top of the mountain in one of our Chalets-Forêt (forest chalets) or at Les Refuges. For a different perspective at the base of the mountain, Les Caches de la Grande-Pointe condominiums are also available.