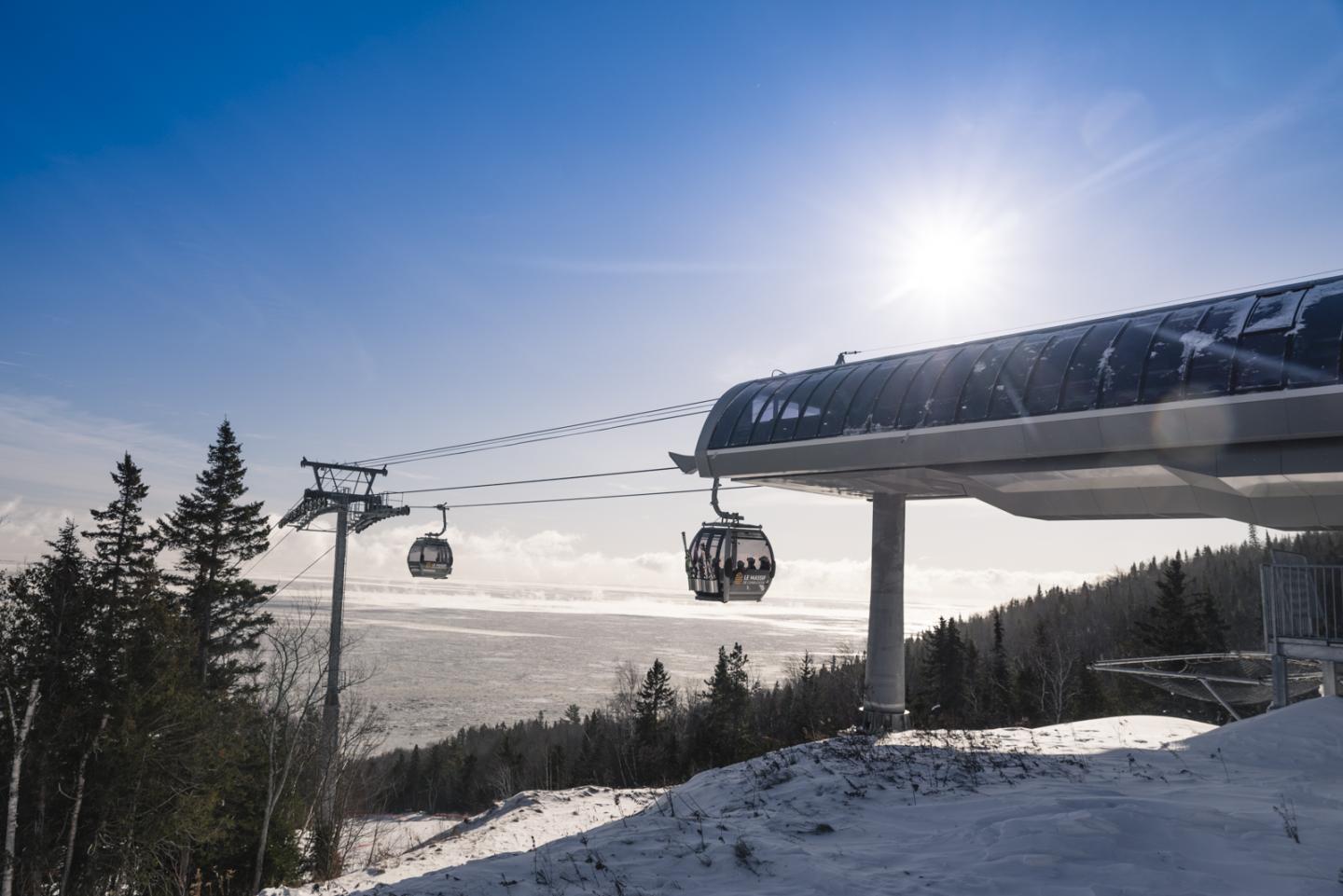 Le Massif Express gondola will be in operation for the summer, just in time for the launch of the biking season which is scheduled for June 17.
Until then, Le Grande-Pointe Express lift will be available to our guests. We invite you to consult the current schedule before heading to the mountain.
April 4, 2023
Le Massif Express gondola will be closed until the last day of operation of the season, while our team of lift mechanics supported by the manufacturer's team repairs a breakdown in the gondola's gearbox. 
The Camp Boule Express and Grande-Pointe Express lifts as well as those in the learning zones will be open until April 12, allowing access to the entire ski area. The Maillard Express lift will be in operation from this Friday until the very end of the season so that you can take advantage of the exceptional skiing conditions forecasted for the weekend.