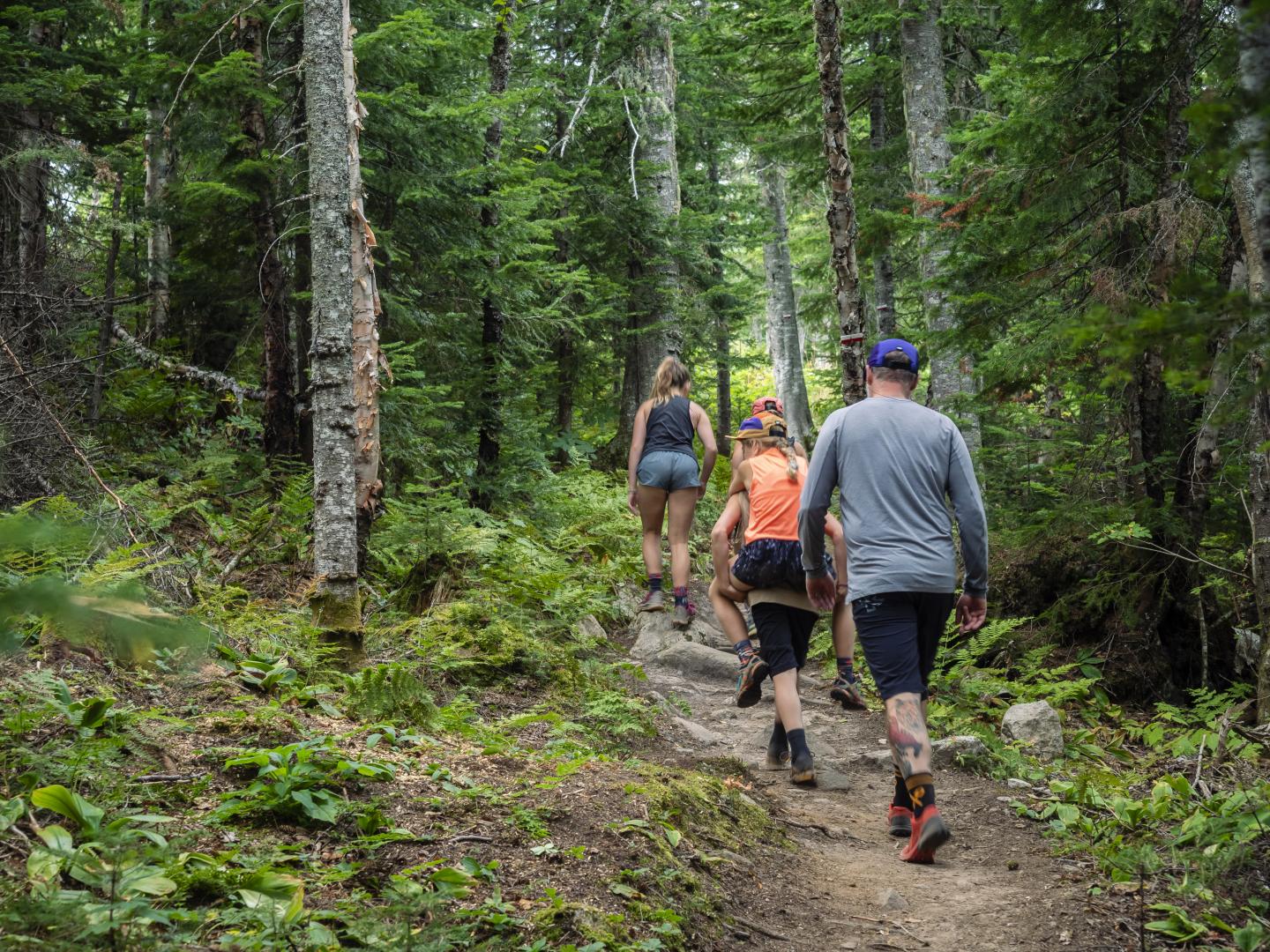 Le Massif de Charlevoix is much more than just a mountain. With its unique terrain, exceptional natural environment and friendly atmosphere, Le Massif is a gathering place for outdoor enthusiasts and adventurers. Josiane Viens, an avid sportswoman, shares her experience of last summer as a hiking guide at Club Med.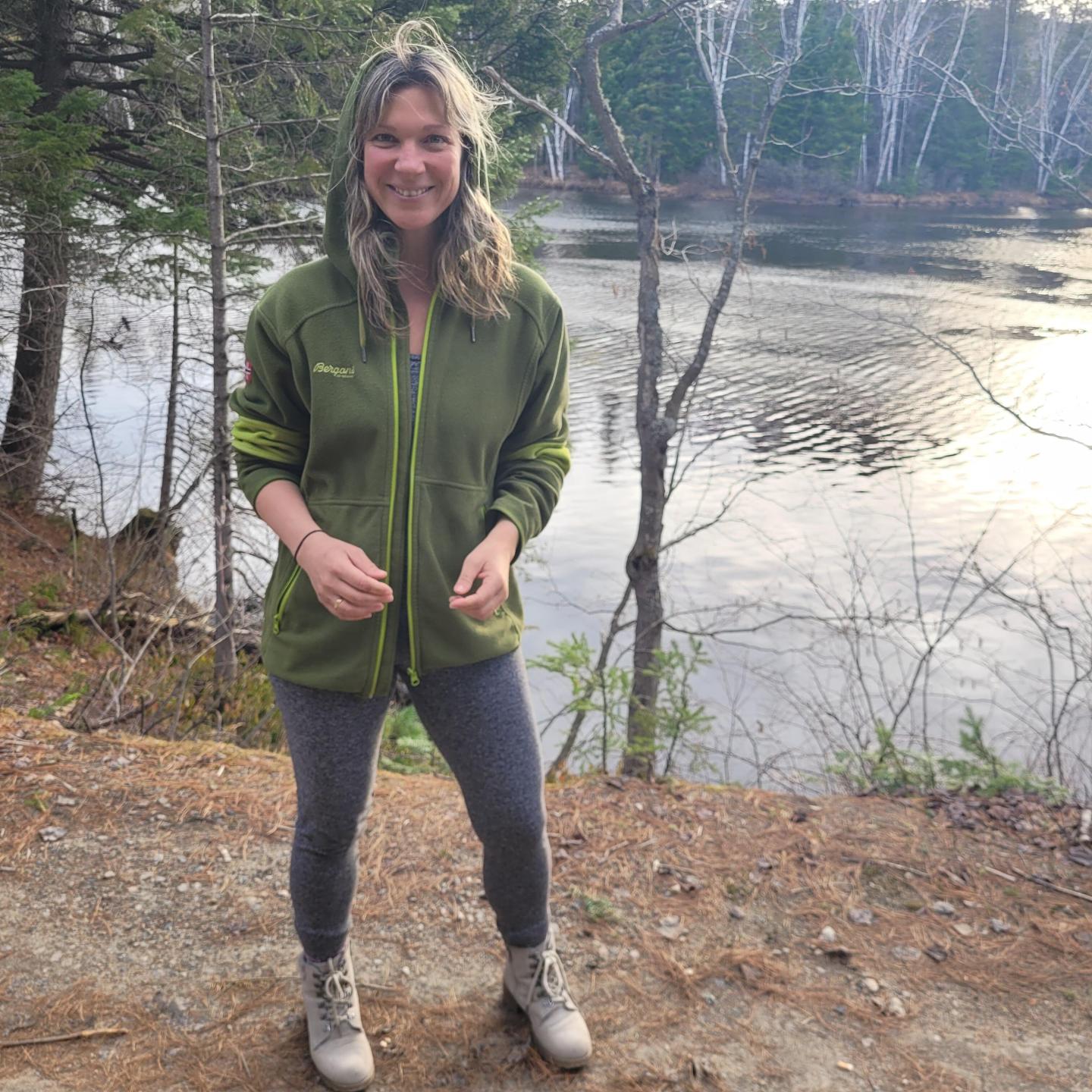 Hike the day away
What Josiane particularly enjoyed about her summer as a hiking guide at Club Med was the fact that there was no routine: "There are many different styles of hiking, but also many different types of hikers: families, seniors, athletes and children." Indeed, the hiking guides have the opportunity to discover a variety of trails, meet people from all over the world and face unexpected situations that stimulate creativity and adaptability. This diversity made each day of work unique and interesting for Josiane.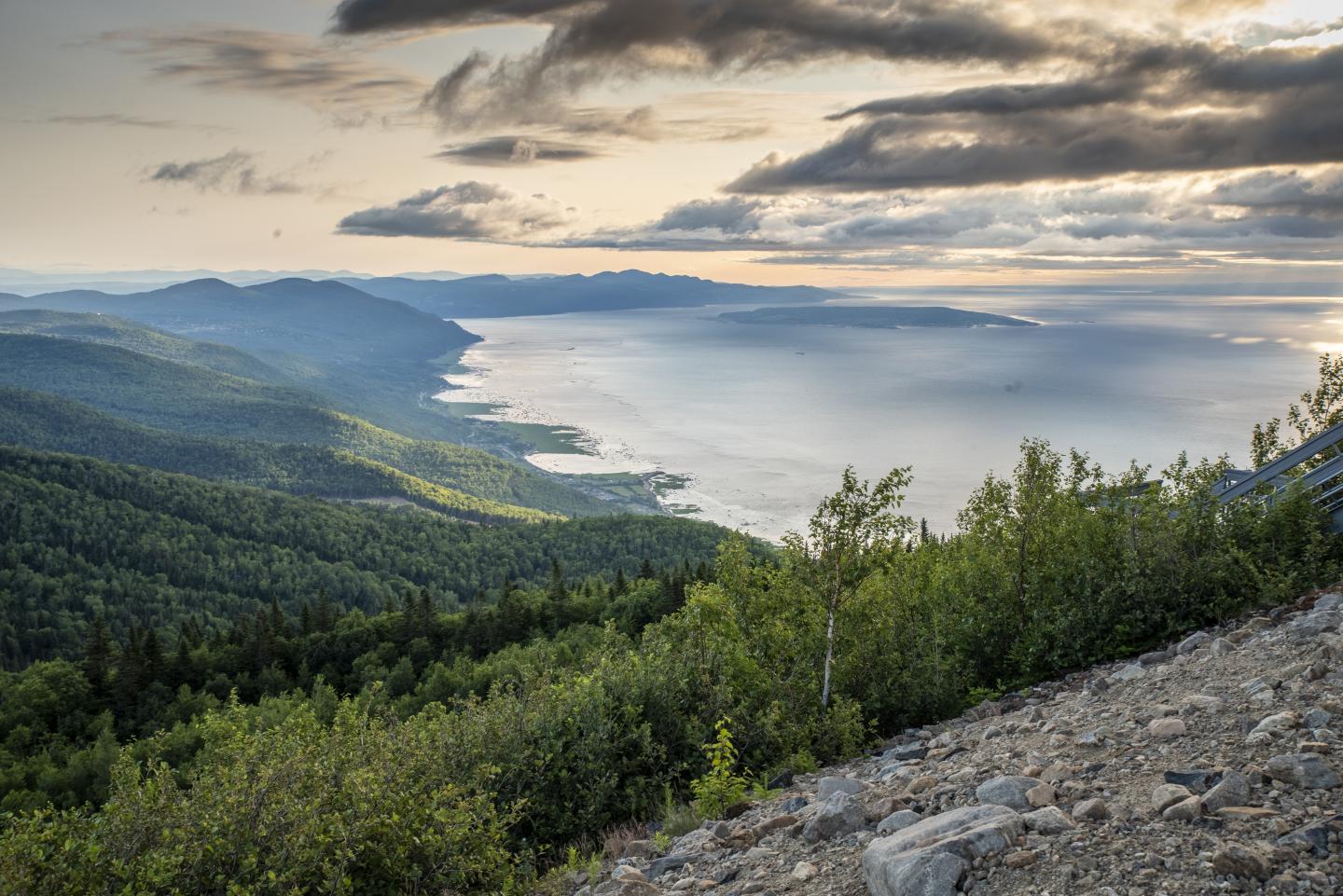 Mountain luxury
Having a space dedicated to employees with a breathtaking view of the St. Lawrence River, enjoying the buffet style lunch "is a luxury!" exclaims the nature enthusiast when describing her experience at Club Med. She was delighted to be able to avoid the chore of preparing her lunch every day. The social aspect is also enhanced: "It's great to be around Club Med employees, to experience this more friendly and even family-like atmosphere," explains Josiane.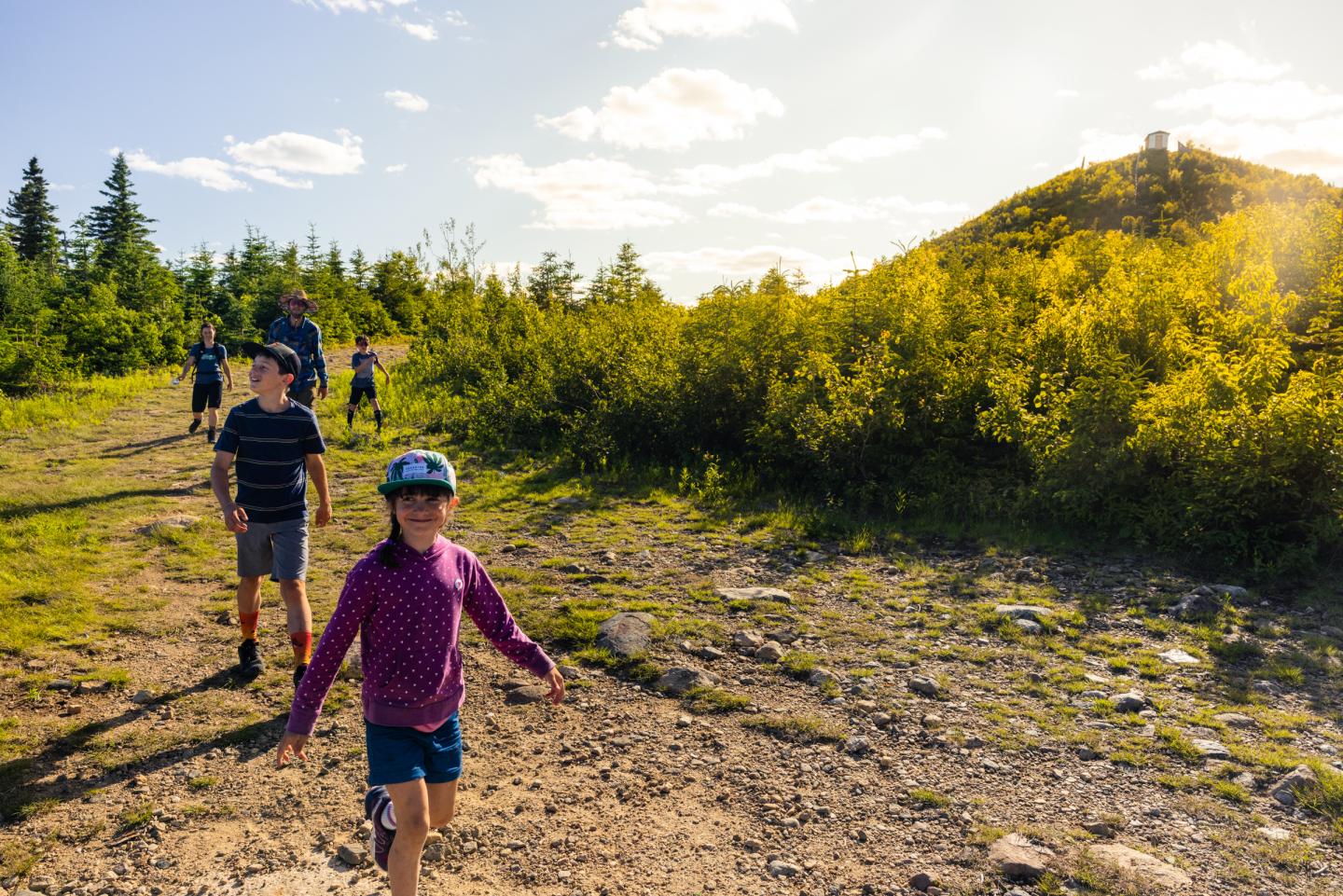 "Paid to have fun".
Being a hiking guide at Le Massif for the Club Med, "is a double win" as you exercise your passion for the outdoors while evolving in an enchanting and exceptional setting. "You give a lot, but you receive a lot", emphasizes Josiane, who has forged unique ties with the groups of hikers she has accompanied, as well as with her colleagues who have shown themselves available to give her a hand when needed.
A unique nature
"The landscape is fabulous" shares Josiane who has been impressed more than once by the immensity of the territory. Le Massif de Charlevoix's mountain is home to an impressive and rich biodiversity. "On the south side, where the Les Crêtes trail passes, we can observe red pines, but further north, we are elsewhere with a more boreal nature with a lot of pine trees", she specifies. "My greatest joy is to be aware of this diversity, to see nature change every day."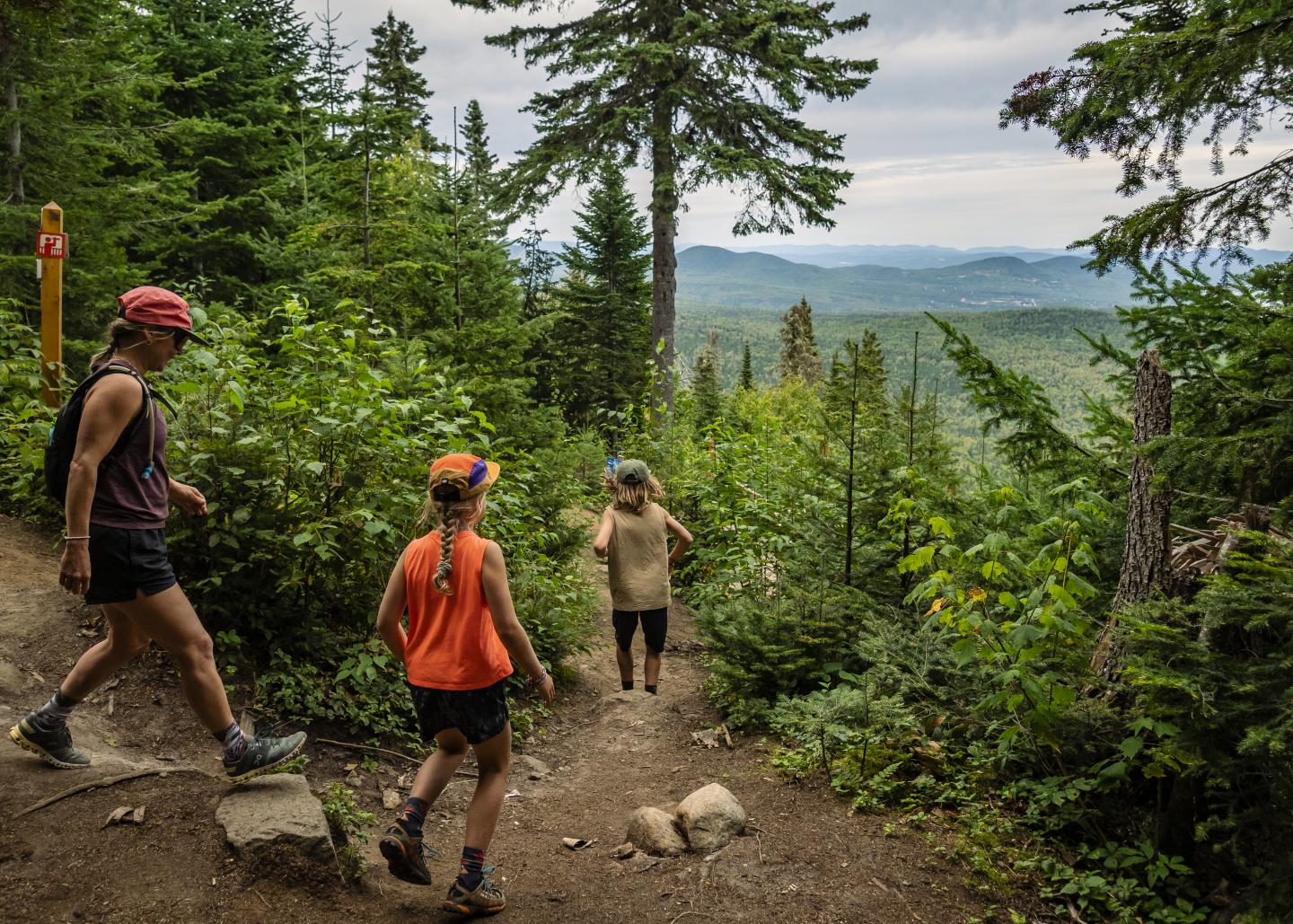 Listening before performing
Being a mountain guide is not just about being accomplished in sports. While physical fitness is required to lead the group safely, the most important aspect is the ability to listen the needs and concerns of the participants. The hiking guide must be able to adapt to the different skill levels of the group members, their pace and their physical condition. "You have to support the group you are guiding by showing leadership," reiterates Josiane.
According to Josiane, to work at Le Massif de Charlevoix you need to be active, a good listener, have a good sense of leadership and be in love with nature. Are you joining us?