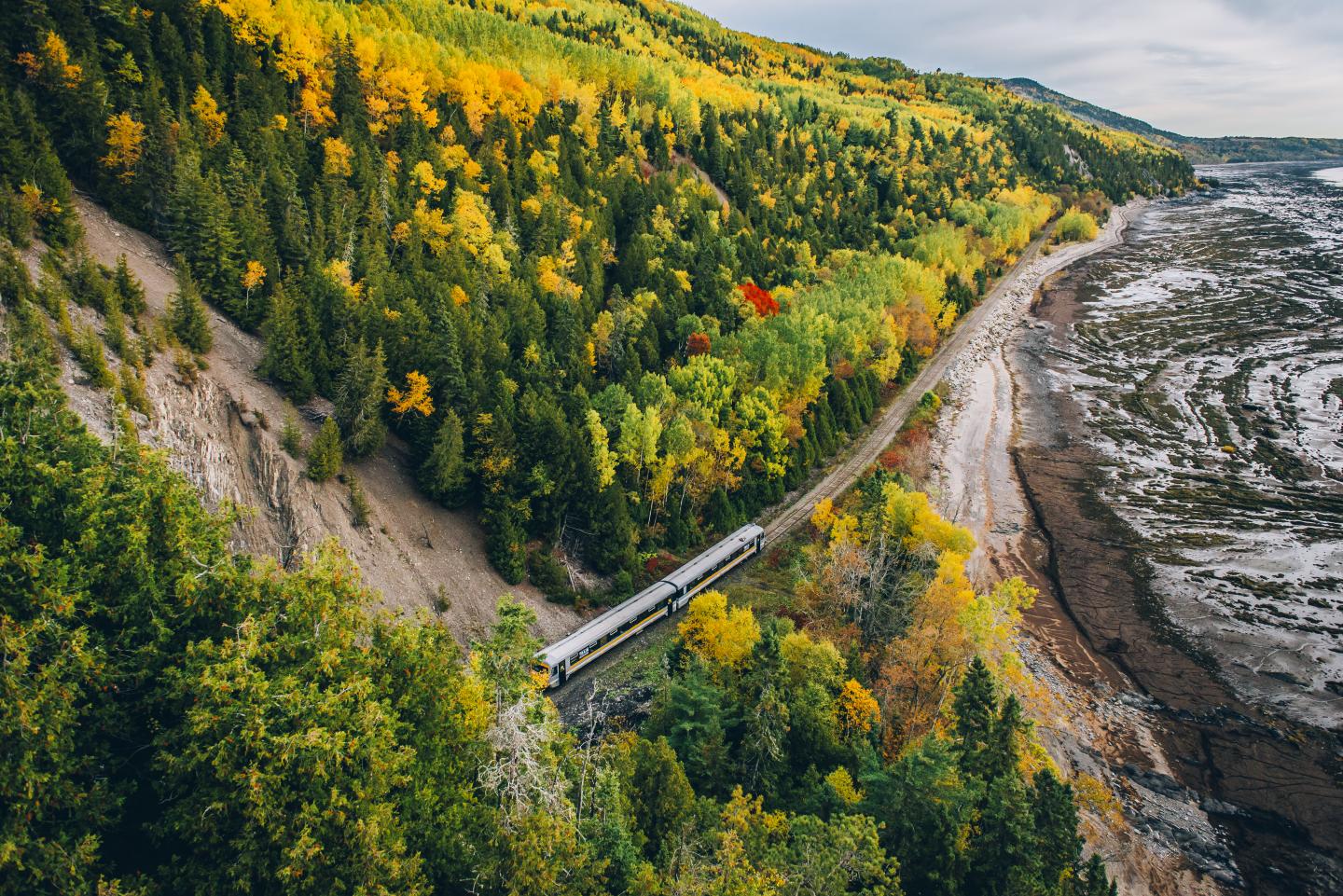 Take it all in without lifting a finger.
Live the charm of Charlevoix between mountains and sea
A singular adventure in the heart of a picture-perfect landscape, between mountains and sea. And no ‒ it's not a dream!
From December 1 to 3 and from December 7 to 10, hop on board the Christmas Train!
Starting from the Montmorency Falls station in Quebec, you can head to the Baie-Saint-Paul Christmas Market to stock up on holiday gifts and discover 50 exhibitors from various fields such as arts and crafts, culture, agri-food, and more!
All the details of these packages can be found on the Charlevoix Train website. Reserve your seats without delay to enjoy an unforgettable experience between the river and the mountains!
In September and October, two new daily packages will allow you to travel from Quebec City to the mountain aboard the Train de Charlevoix:
the Outdoor package includes a round-trip train transportation, a gondola ride, access to hiking trails, and various mountain services;
the Panoramic brunch package combines round-trip train travel with a gondola ride and a delicious meal at the Camp Boule buvette de montagne restaurant.
All the package details are available on the Train de Charlevoix website. Book your seats today to enjoy an unforgettable experience between mountains and sea!